From Hipster Joints to Authentic Italians - Here's Where You'll Find the Best Pizza in Dublin
BY: Ketty Elisabeth |
10 Oct 2014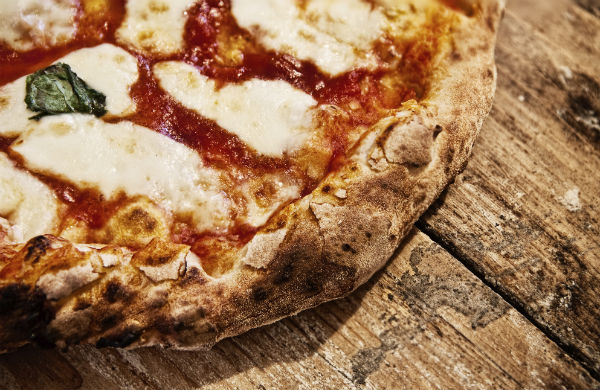 From hipster joints to authentic Italians, here's where you'll find the best pizza in Dublin. Buon Appetito!
Pizza e Porchetta
Pizza e Porchetta is the newest kid on the block in the world of Dublin's pizzerias. Hidden away from the crowds of Grand Canal Dock, this new funky pizza place is spacious, modern and offers a simple menu of mainly pizza and porchetta. The other items on the menu are great for sharing between a few people who want to nibble on cheese or cured meats from the tasting plates. The pizzas come straight from a wood-fired oven with a thin and crispy base, just as it should be. The taste will bring you straight to Italy.
Pizza e Porchetta, The Malting Tower, Grand Canal Quay, Dublin 2
Images copyright of Pizza e Porchetta
Manifesto
In Manifesto restaurant, pizza making is a very serious business. So much so that they won 'Best pizza in the world' in 2006 with their 'Mamy' pizza. The restaurant is very cosy with a huge wood-fired oven on your left when you enter, where you can admire the pizzaiolo at work.There is a wide range of pizzas - they have 20 different types priced from €12 to €16. Each one is quite substantial and could even be shared between two people if you're ordering antipasti on the side.
Manifesto, 208 Lower Rathmines Road, Rathmines, Dublin 6

Images copyright of Manifesto
Da Mimmo
If you're looking for authenticity while searching for a great pizza in Dublin, look no further than Da Mimmo restaurant. Don't be fooled by the simplicity of the interior - it's small and cosy but it's a proper Italian eatery. They serve inexpensive pizzas with prices ranging from €8 to €13, including classics such as Margherita, Capricciosa, Calzone and much more. Da Mimmo is a hidden gem and worth a trip to this part of the city.
Da Mimmo, 148 North Strand Road, Dublin 3, Fairview

Skinflint
Skinflint is probably the most unconventional and hippest pizza restaurant in Dublin. Located in a small alleyway at the very end of Temple Bar, Skinflint is a hipster joint with quirky décor. The tables are made from old doors and random objects are scattered around the place. The pizzas are very long, grilled and with a thin crispy base. Each pizza has a woman's name and the toppings are very different from the usual. On each table you'll find their fiery Firebee honey, a chili infused honey that works wonders when drizzled over the pizzas.
Skinflint, 19 Crane Lane, Dublin 2

Related Articles
4 Italian Restaurants Dublin Can Be Proud of
Where to Get a Good Honest Feed - The Best Pub Grub in Dublin
Finger Lickin' Fish and Chips in Dublin
____
Hungry? Head to one of these Dublin restaurants.