Best Cafes in Dublin for a Coffee and a Smoke
BY: Edwina Elizabeth |
7 Jul 2014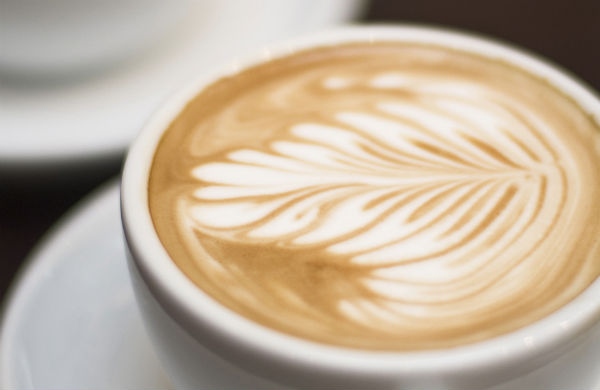 Smoking indoors has been banned in Ireland for many years now. Whether the ban has lessened the amount of people who smoke because they can't enjoy a fag with a pint or indeed their coffee, is something I'm not here to advise on. What I am here to do is let you know that whether you like to feel the wind in your hair as you sip on a morning cappuccino, whether you smoke a pipe with a double shot espresso or whether you like to light up a cigarette following your meal, there are only a number of cafés in Dublin City Centre where smokers can comfortably sit outside.
What makes the perfect outdoor dining experience for a smoker? If it's raining there must be a canopy to cover you, when the sun is shining your temporary abode must catch those rays, and without a care in the world, you must be able to sip on a coffee, light up a cigarette and watch the world go by.

So without further ado and in no particular order…
Le Phare
Nestled on Abbey Street Lower, Le Phare is quite small inside but outside there are large tables with wooden stools dotted around each one. There's a sort of camaraderie between those who choose to sit outside - it's a place for strangers to gather and sit comfortably side by side. Also, the café is situated across from the Abbey and Peacock Theatres so you never know what thespian or stage star you could be dining and sharing a table with.
The coffee is good, the sandwiches are packed and the pastries are fresh. I've always been greeted with a smile and left with change in my pocket.
Le Phare, 10A Abbey Street Lower, Dublin 1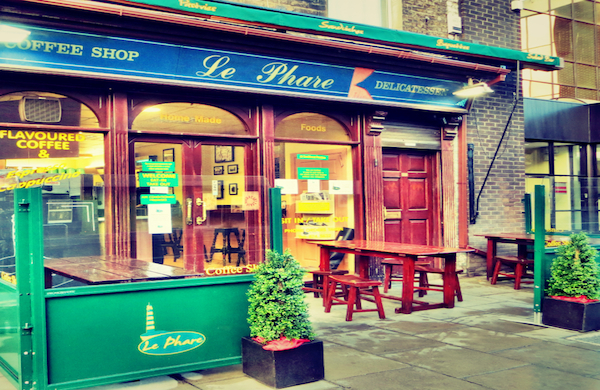 Queen of Tarts
The Queen of Tarts on Cow's Lane is owned and run by two pastry chef sisters Regina and Yvonne Fallon. (There are actually two Queen of Tarts Cafés, the other being on Dame street, but you can't dine outdoors at that one.) They specialise in sweet and savory tarts, homemade soups and bread along with a host of scrumptious cakes and muffins. It's a great spot to get stuck into some delicious goodies with a friend over a coffee or a glass of wine as well as being a place you can be alone with your book. Cow's Lane itself it busy on market days but tends to be quite peaceful at other times.
Queen of Tarts, Cows Lane, Dublin 2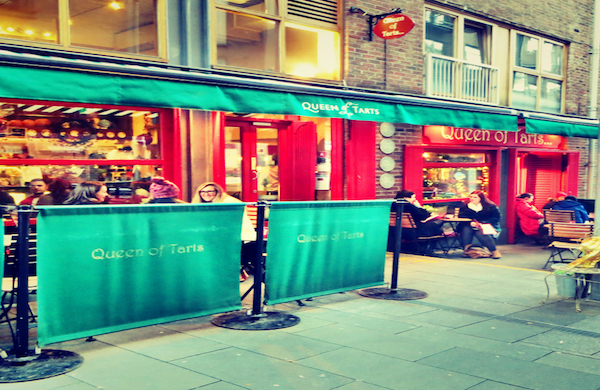 Metro Café
Metro Café is a hive of activity at lunch times and weekends. If the sun is shining, you may have to kiss the idea of sitting outside goodbye as the tables fill up quickly. That said I've only ever been disappointed once. Their breakfasts, sandwiches, salads and coffee are all good. I haven't tried their desserts but hear they are worth the calories. The service could be better but other than that it's an ideal pit stop from shopping and definitely worth a visit, especially on a sunny day.
Metro Café, 43 South William Street, Dublin 2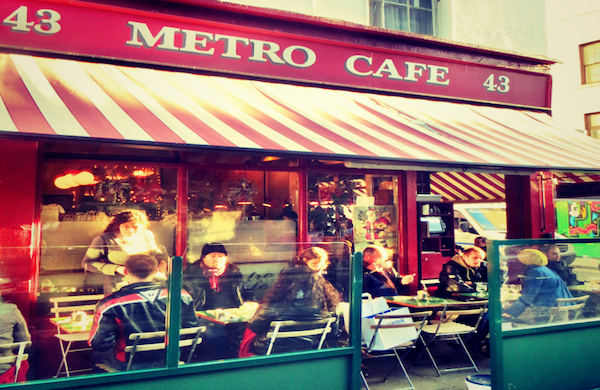 Als Stage Door
Als Stage Door, also known as the Stage Door Café is a little gem in Temple Bar. The owner, Alan, brings the place alive with his personality. As I love the interior decor of the Café with it's figurines, funky art and booths, I tend to always make an excuse to go inside while I'm there. Outside the café, you can relax with a coffee or a glass of wine and watch the many happenings of Temple Bar. On colder days you'll get a table but on warmer days you may not.
Pay a visit for the homely breakfasts, pies, ciabattas and a host of fresh cakes await you. There's tea, coffee and even booze for those who feel like something stronger.
Al's Stage Door, 11/12 East Essex Street, Temple Bar, Dublin 2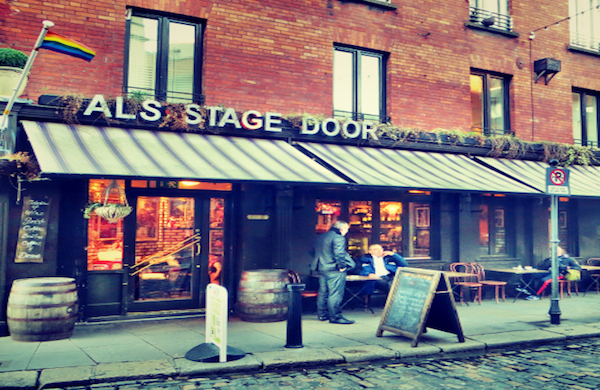 Clement & Pekoe
Clement and Pekoe doesn't have the biggest seating area outside I have to admit, and there are no tables so unless you want to eat with your food on your lap it's a no no. However if you do manage to get a seat outside on a sunny day, or even on a drizzly one, it's a great spot to people watch. The café has a varied selection of tea and my favourite vice, filter coffee. The husband and wife owners, Simon and Dairine are specialists of fine teas and coffees - they know their stuff and also supply their products to selected establishments nationwide. If you feel peckish you can always nibble on one of their chocolate goodies or on a freshly baked scone. You could handle that on your lap, if not you can grab a seat inside at one of the stylish, long wooden benches.
Clement & Pekoe, 50 South William Street, Dublin 2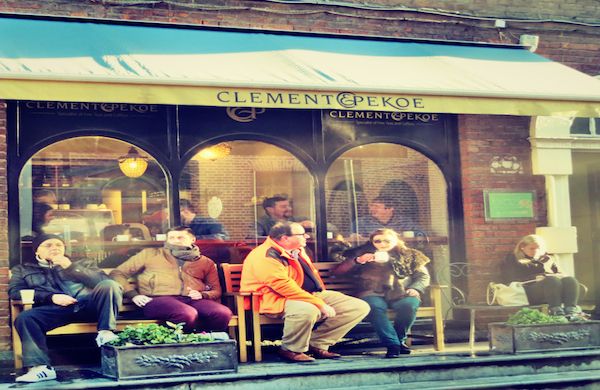 Simon's Place Coffee Shop
Simon's Place only has a few tables and half a dozen chairs out the front but even so, there is a canopy to keep the drizzle off and as long as you don't mind sitting close to a stranger or sharing a table it's a fine spot for watching the happenings on George's Street. Inside the shop you'll find more tables and chairs, walls covered in posters to keep you up to date with Dublin events and a counter to place your order. The staff are friendly, the coffee is good, the pastries are fresh and although that's the extent of what I've tried there, their sandwiches look hearty and are competitively priced. If you like the film Once, with Glen Hansard, you'll be pleased to know that part of the film was shot here.
Simon's Place Coffee Shop, 22 South Great George's Street, Dublin 2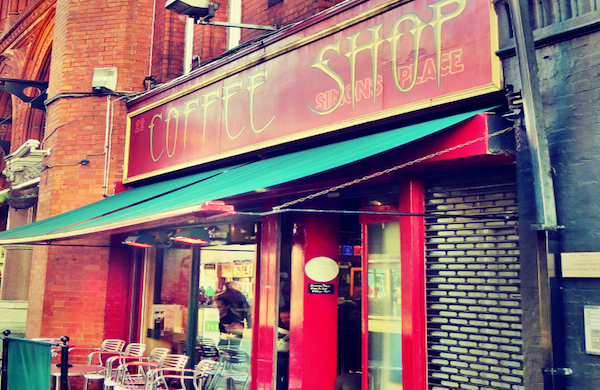 ____
Check out our deals for cafes in Dublin.