All You Need to Know About The Dublin Christmas Market at St Stephen's Green
BY: Ketty Elisabeth |
15 Dec 2014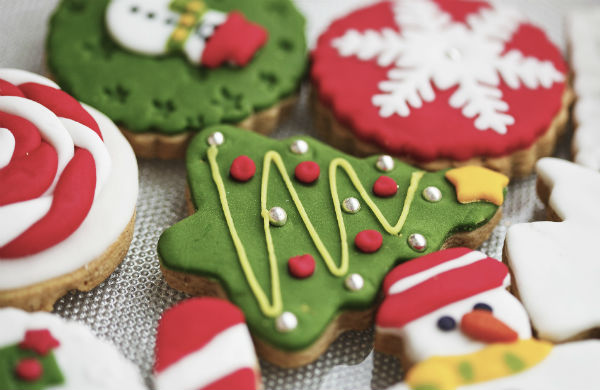 The festive season just has to be my favourite time of the year in Dublin. Irish people really know how to embrace the Christmas spirit and make it a magic time. Every year the season seems to start earlier but that's not a bad complaint when you love Christmas.
One thing that has been missing over the last few years has been a Christmas Market such as you find in other cities around the world. Thankfully this year sees the addition of the new Christmas Market located along St Stephen's Green.
What?
Over 60 pretty wooden chalets The market has a long, narrow shape where people can do their Christmas shopping and also have some food and drinks onsite.
Where?
The chalets have been placed along St Stephen's Green Park between the top of Grafton Street and Merrion Row.
When?
The Christmas Market started in mid November to the greatest pleasure of Dubliners and will be open until Tuesday 23rd of December. it's open every day from 12 noon until 8pm (10 pm on Saturdays).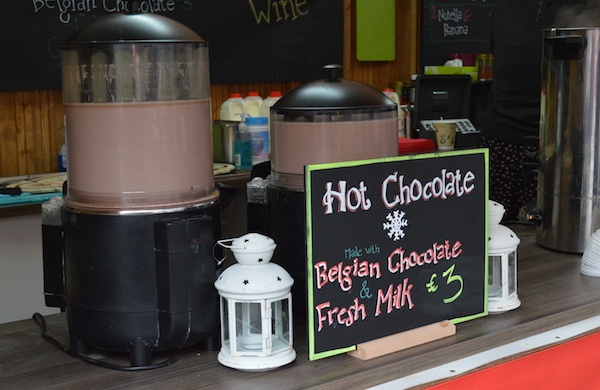 How Much?
The entrance is free.
What to buy?
You can buy some Irish handcrafted gifts: hats, wooden toys, kitchen towels and jams (to name but a few).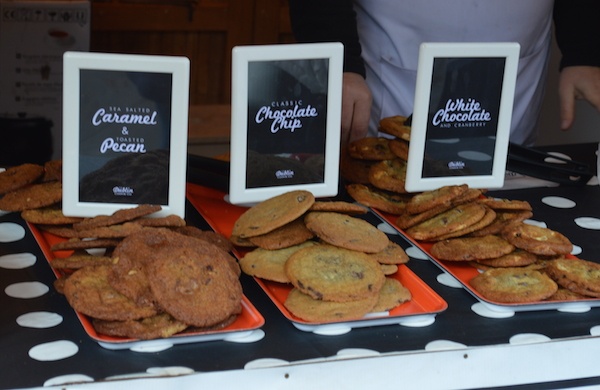 What to Eat?
You will find the food stalls at the entrance of the market and you actually have quite a few of them. My advice would be to have a browse around first and then decide what you'd like to eat. Here are a few of the food options to be found at the Christmas Market:
Burgers - There are lots of stalls selling burgers, not sure if it's Christmas food but when it's cold outside it's certainly warming.
Hot Dogs - If you like the type of sausages you find at Oktoberfest (the German bratwurst) this is your best bet. The smell of grilled sausages will make you hungry for sure and you'll probably end up getting one.
Pies - Pie Minister sells gorgeous little pies at one of the wooden chalets. They're displayed in pretty baskets and they have several Christmas flavours such Turkey and cranberry.
Crepes - Crepes are the perfect street food when it's cold outside. They are easy to eat and they warm your hands at the same time. There are a few stalls but I tend to get them from Crepes in the City. Savoury or sweet? It's up to you.
Chowder - If you're looking for some Irish comfort food the Chowder can be found at the market. There is nothing like traditional seafood chowder, it's like a warm hug, served in a bowl.
Mulled wine - It isn't Christmas without a little glass of mulled wine, or Gluhwein as the Germans say. There are a few stalls here to get it from, it's a fiver for a plastic flute and has that distinctive taste of Christmas.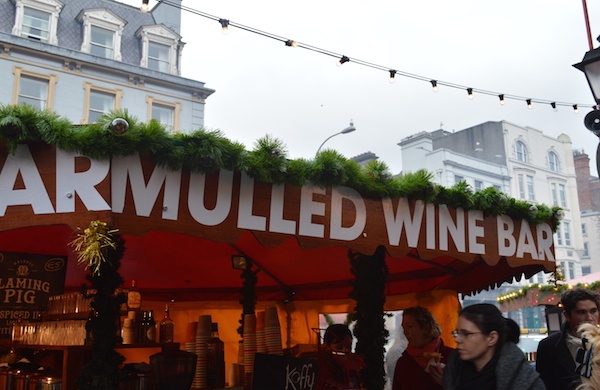 This isn't an exhaustive list of what's on offer foodwise. You have to check for yourselves the different flavours of popcorn, cookies, sweets, pig on the spit and much more.
The Christmas Market at St Stephen's Green isn't to be missed, there is a lovely atmosphere especially when it's dark outside and all the little chalets are lit up. Enjoy!