Introducing Edwina Elizabeth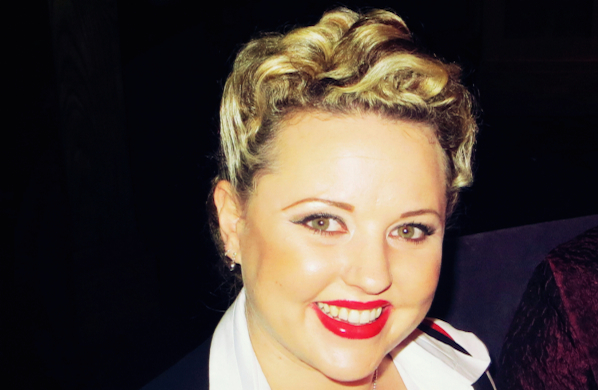 Edwina Elizabeth is the founder of Irish blog The Life of Stuff, a personal, lifestyle and pop culture blog featuring recommendations, reviews, news and interviews. Her blog covers a range of topics from music, culture, travel, fashion, style and food. Originally from Athy, Co. Kildare, Edwina lived and studied in Belfast, lived and worked in South Korea and took a non-working world trip of a lifetime to the four corners of the world. However, it was her experience of living and working in Dublin for over 10 years that ignited her passion for writing and sharing all that Dublin and Ireland has to offer.

Lets Get Personal with Edwina Elizabeth …
Why do you go by your first names?
When I started writing and The Life of Stuff, I was engaged to be married and my surname was Smith. I was still deciding whether or not I was going to keep my surname, have a double-barreled surname or take my husbands' surname, O'Connor, so to save confusion I just went with my first names.
Why did you start your blog?
I have always had a way with words I suppose, I had considered studying journalism when I left school but took a different route altogether and achieved an honours degree in Fashion Design and Management instead. About four or so years ago I went back to college and studied Business and Computers, then I completed a part-time course in Project Management and a Diploma in Online and Digital Marketing. It was through all this additional knowledge that I realised I had the ammunition to start my own blog and delve into my own world of writing and sharing. When I started the blog I knew I was going love it and that I had found a hobby for life.
A tip for a successful blog is to keep to one subject and find your niche, The Life of Stuff doesn't do this but yet has found success and is constantly growing in popularity, why do you think this is?
If you read my 'About' section on the blog, you will read that it is all 'about The Life of Stuff, the stuff of my life, my little adventures, my interests and bits from my everyday life.' I couldn't just write about one subject because I have an interest in so many. I am not proclaiming to be a guru of music, food, fashion, beauty or travel but through my life experiences, I can give you my opinions on them, share with you news that I know of, help you make decisions on places and things by giving honest reviews and recommend experiences I feel are worth your while. I am also a positive person and keep The Life of Stuff positive. If it's not worth reading about you won't find it on the blog.
Why should readers read your Groupon City Guide articles?
They should read them if they know what's good for them … only kidding, kinda. They are informative, honest and helpful and will inspire you to discover things about Dublin that you might not necessarily have known before.
Where can people follow you?
Blog: www.thelifeofstuff.com
Facebook: www.facebook.com/TheLifeOfStuff
Twitter: @dLifeofStuff
Instagram: www.instagram.com/thelifeofstuff
Pinterest: www.pinterest.com/TheLifeofStuff