How to Choose a Handbag to Compliment your Body
BY: Amy Dillon |
7 Jul 2014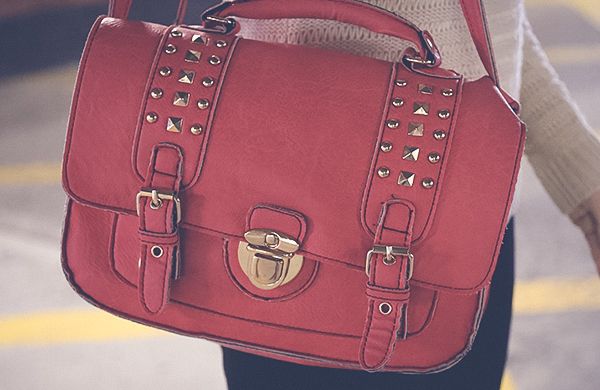 Whatever your body issue, a well chosen handbag can do wonders for your silhouette. Many women factor in their body type when choosing clothes - from a gentle bootleg jean to balance out your proportions to cinching in that waist to accentuate your figure. But have you ever considered choosing a handbag that flatters your shape? Whether you're trying to appear slimmer, taller or curvier there is a bag out there to help you get there.
Just remember, the general rule of thumb is to choose a bag that is opposite to your body shape and the size of the bag should be in proportion to your body size.

Larger Ladies
If you are curvy, choosing a structured bag will help balance your silhouette. Rectangular or square bags will really work well with your curves. Large rounded, soft bags will only add volume. A clutch will work like a dream for nighttime. Avoid bags that are small in size as they might make you appear larger.When your body is curvy go for structured, rectangular or square bags.
Pear Shape
If you want to avoid emphasising your bottom your first instinct might be to choose a bag that hangs around the area to disguise it. The opposite is actually the case, you will draw attention to whatever area the bag hangs on. Instead choose a bag that hangs near the waist. The opposite is also true.Pears: Choose a mid-size bag with short-medium length straps so the bag sits at your waist.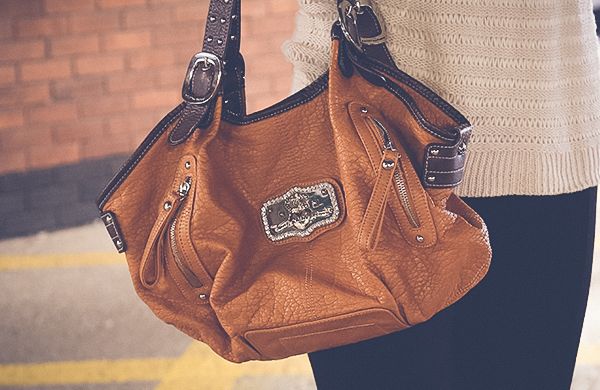 Top Heavy
For those of you conscious of a large chest choosing a bag that hangs near your hip or bottom will work well. It's best to avoid across-the-body styles though as they will cross the bust, drawing attention to the area.
Athletic Body
If you on the thin side you can add volume to your silhouette by carrying a slouchy bag. The lack of structure will really soften the line of your body.Athletic shapes: choose a slouchy bag to soften the line of your body.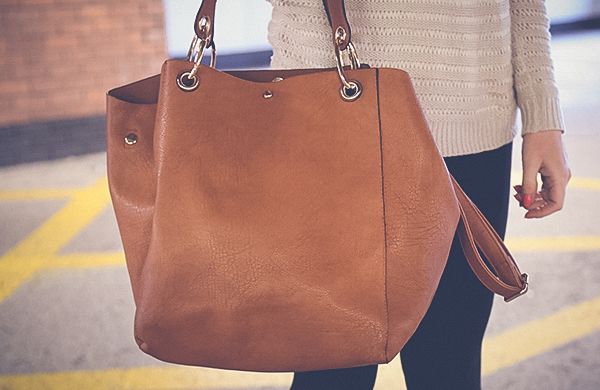 Petite
For those of you on the shorter side who are trying to appear taller you might want to avoid a bag that hangs too low as it will draw the eye down to the ground and swamp you. Wear your bag mid waist to flatter. Remember scale is important - a tiny woman and a giant handbag might not be the way forward if you're trying to appear taller. Choose tall bags rather than wide but remember scale is vital if you're petite.
Tall and Thin
Wide bags are the way forward if you are tall and conscious of your height. A clutch is a tall girls best friend. It's elegant and classy but also adds width.Tall girls: Choose wide bags. A rectangular clutch is perfect.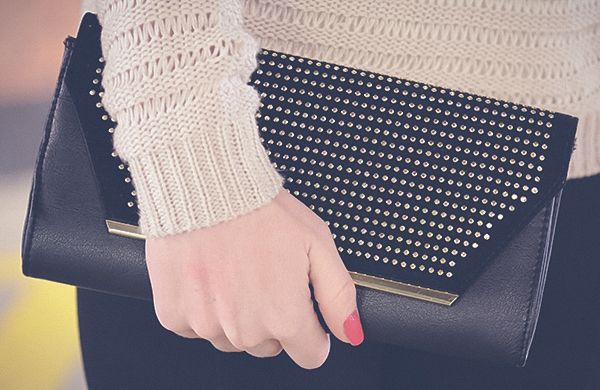 Where to Shop?
There are loads of shops around Dublin perfect for handbag shopping. My favourite for every-day wear is Next. New Look, Dublin 1 is my store of choice when it comes to affordable on-trend pieces that you will wear for a season and then send to the charity bag, guilt free. For a splurge you could check out Brown Thomas (I have my eye on a Mulberry Primrose!).
Wherever you are shopping don't get bogged down with rules. If there is a bag you like then you should wear it and enjoy it.. That being said, if you are self-conscious about your body then this is yet another way to help you draw the eye to the part of your body you are comfortable with.
Amy xo
____
Check out our deals for fashion accessories in Dublin.
BY: Amy Dillon
Amy Dillon is a makeup addict who blogs about beauty and fashion at MakeupandBeauty.ie. When she's not blogging, she records video tutorials for YouTube and writes a beauty column for the Metro Herald. Her blog has been featured on RTE, TV3 and Amy has made a few appearances on Off the Rails. She can often be found on a shopping frenzy in Dublin's fair city and has a penchant for beauty gadgets. Despite her girly exterior she is actually quite the sci-fi geek. She is on an ongoing mission to find the ultimate beauty bargain.