Healthy Eating in Dublin: Interview with Rina Whyte, Nutritional Therapist
BY: Ketty Elisabeth |
17 Jul 2014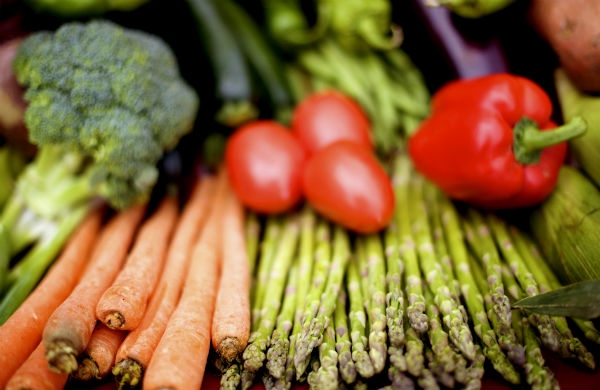 Rina Whyte is a nutritional therapist who helps people to prevent and treat chronic illnesses through diet. She's loves food, healthy eating and eating out. I asked her about her top picks for healthy restaurants in Dublin.
Tell me about your relationship with food
I love food - eating it, cooking it, reading about it and helping other people to love it too. Most people think that seeing a nutritionist will mean cutting out foods that you enjoy but this isn't necessarily the case. Instead, it's about working with people to optimise their health by adjusting their dietary habits by increasing foods that are nutritionally dense in interesting ways.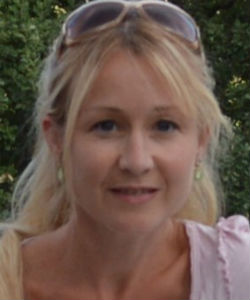 Do you have any advice on eating healthily while dining out?
When eating out, I like to choose something from the menu that offers the most vegetables or I ask if some vegetables can be added or included in the dish. We can't get enough colour onto our plates these days so even when eating out, I would encourage increasing the veggies. Also, if choosing a starter, try to choose something that will encourage digestion, a salad with a piquant dressing is a good example. If something like that is not available on the menu or you wish to choose otherwise, ask for a glass of water with a few slices of lemon to drink before you eat. This will really help to get your stomach ready to digest your meal. Stop eating before you are full, it takes our brain at least 20 minutes to catch up with our stomach! Eat with someone who is good company, enjoy the meal, chat but chew your food properly!
Where are your favourite spots for buying fruit and veg in Dublin?
The Dublin Co-op in Newmarket Square, off Cork Street, is just great - they offer a lot of organics such as fresh turmeric and other vegetables. They are also great for stocking up on store cupboard dry ingredients such as quinoa, rice, coconut milk and spices. The Temple Bar food market is also a great place to pick up fresh and interesting fruit and vegetables.
As both the Dublin Co-op and The Temple Bar food market are only open at the weekend, Aldi and Lidl do have a great selection. Another option for topping up on ingredients is Fallon & Byrne which usually has something interesting on offer.
What are your places in Dublin for healthy food?
Obviously I love Cornucopia on Wicklow Street - they can do no wrong with their fluoride free water, a nutritionally balanced menu, plenty of vegetables, fresh juices, great soups and delicious treats also.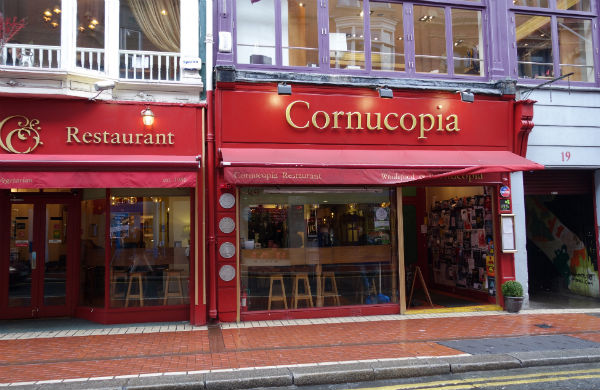 Rustic Stone on George's Street offers a really nutritionally considered menu with innovative ingredients - I like to choose a selection of their side dishes with one of their salads.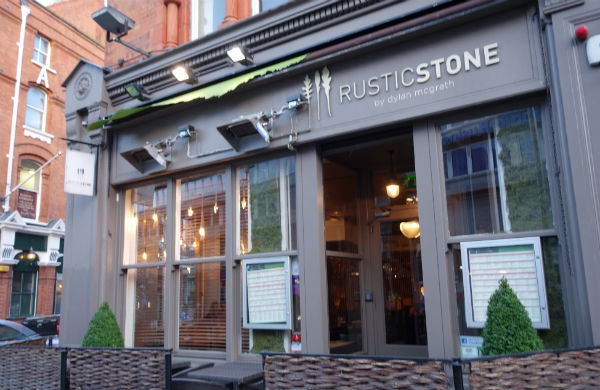 Avoca is always great, their salad counter just shouts 'hurray' with the rainbow of colours on display and as you choose two with any main course, you are sure to increase your vegetable intake enough to justify following with a delicious homemade dessert!
Indie Dhaba, Anne's Lane is another favourite because they offer a tapas style menu so you can taste a selection of dishes and get a variety of nutrients while you do so. There is a perception that Indian food is not healthy but it is all about what you choose from the menu.
The Cedar Tree on St. Andrew's Street is also great if you are eating with a few people as they do great Lebanese Mezze plates that are great for sharing and include lovely ingredients such as chickpeas, falafel, fresh piquant salads, broad beans and tahini.
For a lunch time take away, Blazing Salads on Drury Street is my favourite because of their fresh salads, arame (seaweed) strudels and guilt free treats.
The Fumbally is on my 'to visit' list - it looks like they have a healthy creative thing going on!
____
Check out our deals for organic restaurants in Dublin.