How to Choose the Perfect Pair of Jeans
BY: Amy Dillon |
7 Jul 2014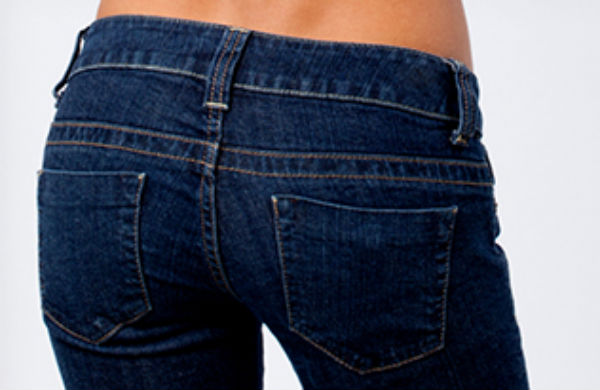 It is next to impossible to casually come across a pair of jeans that look like they were made for you. If you would prefer to avoid an eternity in the dressing room then here are five questions to ask yourself to help you find the perfect pair of jeans.
Do they suit my body shape?
Start by asking yourself if the jeans you're looking at suit your body shape. Yes they look amazing on that size 6 leggy model but do they suit you? For example if you carry weight around your middle you might choose a pair that have a higher rise than low slung ones that will create a muffin-top effect. Personally, I have always liked the look of boyfriend jeans on others but on me they look dumpy so I avoid them like the plague. If you're petite like myself you may want to choose a pair that elongate the leg.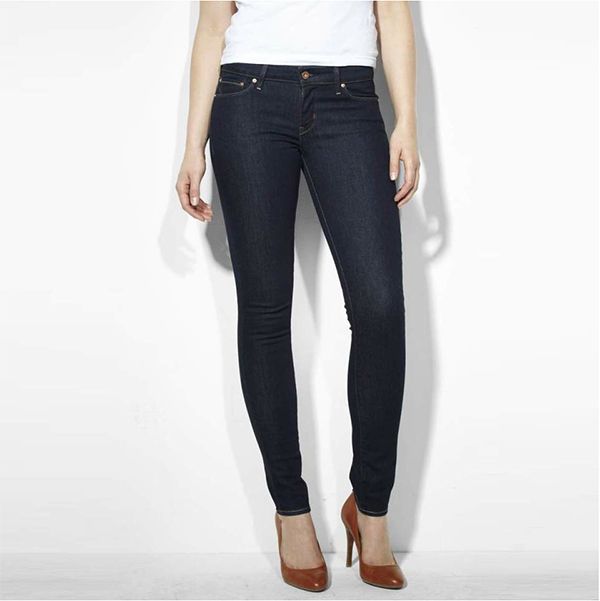 Ultra-slimming dark-wash skinny fit jeans - Levi's Demi Curve from Arnotts
Are they fit for purpose?
Make sure the jeans you choose are fit for the purpose. Are you a mum on the run? Will you be wearing them on a night out? Do they need to be smart for work wear? Are you looking for a pair to relax in? Or maybe you're after something edgy? Bring appropriate footwear when you're jeans shopping - it's no good trying on a pair of jeans you plan to wear with heels whilst wearing your converse.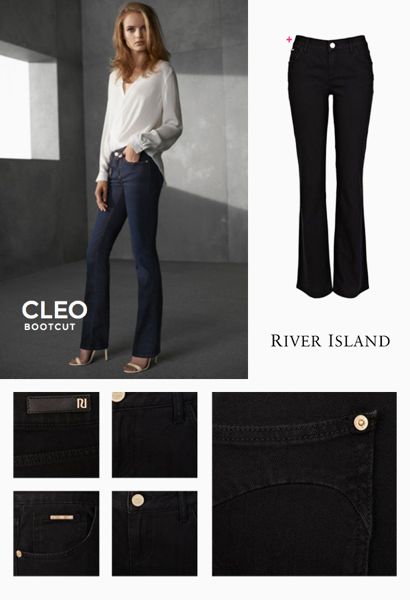 Smart and sexy: a gentle bootcut jean can take you from work to dinner - River Island
Does my bum look big in this?
Bring that brutally honest friend with you, the one that will tell you "yes your bum does look bigger in those". You may want to cry but it'll save you time and money in the long run. Remember to look at your reflection from all angles, particularly the back. I often love a pair of jeans from the front only to find they're hideously unflattering on my derriere.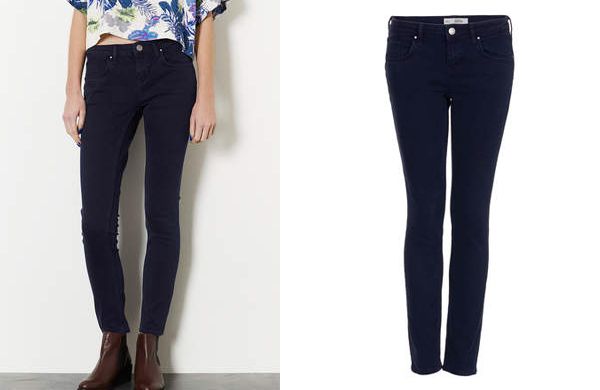 My absolute favourites! Wear these skinny jeans with everything from converse to sky-scraper heels - TopShop
Where are the pockets?
Another thing to consider is the positioning of the back pockets. If they are too far apart your bum will look bigger. Choose medium sized pockets that are angled slightly towards the centre if you're concerned about the size of your bottom. Diagonal stitching on the pocket will also work wonders. Go for more detailing if you're going for a curvier look.
Do they have saggy knees?
A word on the dreaded knee bagging. Yes, we hate nothing more than buying a perfect pair of skinny jeans only to have the material around the knees sag as the day goes on. To avoid this make sure your jeans have a little stretch. Check for elastine or spandex on the label.A lighter wash is more casual. Wear with a crisp white shirt for a classic look. River Island.
My favourite places to shop for jeans in Dublin:
TopShop, 6-7 St Stephens Green, Dublin 2 - Baxter Skinnies are my favourite. They have a snug fit and are very comfortable. They're a great every-day option.
River Island, 102-103 Grafton Street, Dublin 2 - Offer a wide variety of styles. Stop here for smart jeans.
Levi's in Arnotts, 12 Henry Street, Dublin 1 - If you're willing to splash a little more cash then I recommend popping into Levi's. They have been the master of jeans for a long time and with good reason. Their jeans sculpt and flatter.
Dorothy Perkins, Unit 4, Jervis Street Shopping Centre, Jervis Street, Dublin 1 - Offer a good selection of styles and is also very affordable.
So next time you find yourself shopping for jeans, walk around in them, jump up and down, bend over and sit down. Yes, the cost of a perfect pair of jeans is looking like a lunatic. Hey, at least you will look good!
Amy xo
____
Check out our shopping deals in Dublin.
BY: Amy Dillon
Amy Dillon is a makeup addict who blogs about beauty and fashion at MakeupandBeauty.ie. When she's not blogging, she records video tutorials for YouTube and writes a beauty column for the Metro Herald. Her blog has been featured on RTE, TV3 and Amy has made a few appearances on Off the Rails. She can often be found on a shopping frenzy in Dublin's fair city and has a penchant for beauty gadgets. Despite her girly exterior she is actually quite the sci-fi geek. She is on an ongoing mission to find the ultimate beauty bargain.