Introducing Ketty Elisabeth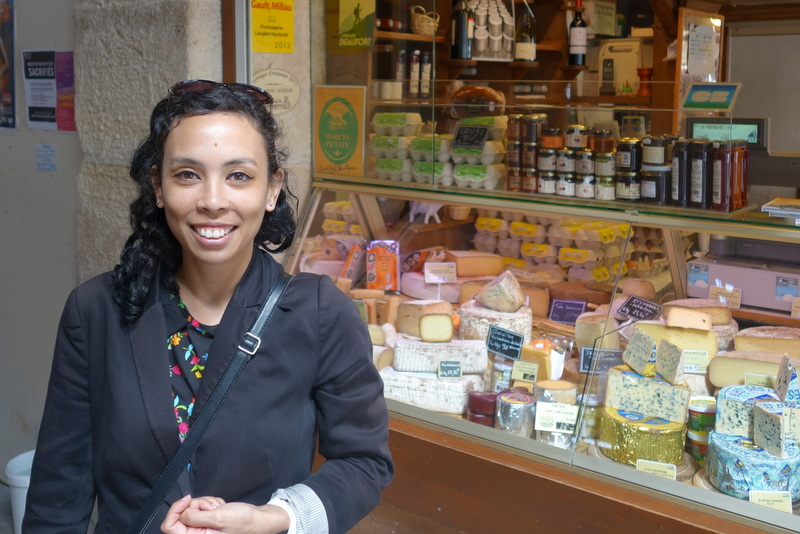 Ketty is originally from the Loire Valley in France and moved to Dublin in 2004. She's the author of the award-winning blog French Foodie in Dublin, a diary of her food experiences in Dublin and beyond. In 2013 she started her own business running food tours and blogging workshops in Dublin.
Why did you start a blog?
I've always loved food and eating out and people around me were always asking for my recommendations. While I was searching for some information about a food event I ended up on a blog and thought it would be cool to have my own. I started writing about my meals out without thinking anyone would ever read it but I got great feedback and so kept updating it regularly. I write about anything food-related - it can be a café, a food market or a Michelin-starred restaurant - it's basically about anything I think is worth blogging about. Now I'm so glad and grateful to have my readers, they're one of the main reasons why I've kept blogging and why I continue to enjoy it so much.
What do you like about food blogging?
I enjoy having my own little space on the internet where I can express my passion and interests. My blog is a positive place so I decided to only record my good experiences. When I moved to Dublin in 2004 the food scene wasn't as vibrant as it is now and good restaurants and cafes weren't easy to find. I'm excited about the growing interest in food in Ireland in general and also the booming restaurant scene. I like to highlight what's positive about the Dublin food scene and point out the great things that are going on in the city.
I love writing about food and also use the blog as a place where I can share all my food photography. Last but not least, thanks to food blogging, I've met many passionate food professionals and bloggers, it's a lovely way to network in real life too!
Follow Ketty
Find Ketty's blog at www.frenchfoodieindublin.com and follow her on Twitter, Facebook, Instagram and Pinterest.