That Little Theatre Upstairs Over the Pub...
BY: Edwina Elizabeth |
24 Nov 2014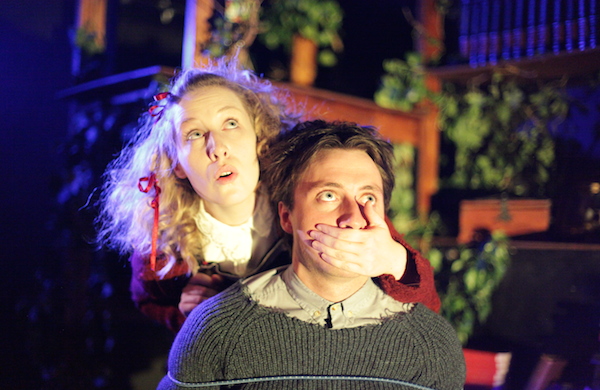 Not many people know that up the stairs, above Lanigan's Bar on Eden Quay, is a delightful little independent theatre called Theatre Upstairs.
It's one of my favourite places to go for a lunchtime treat of theatre and with a light lunch of vegetable soup and homemade bread included in every 1pm ticket from Tuesday to Saturday, it satisfies both my belly and my brain. However theatre performances aren't limited to lunchtime and from Thursdays to Saturdays you can start your night off or wind your evening down with a 7pm show.
As a fan I have supported Theatre Upstairs through my own blog however I've always wanted to know a little bit more and so with its recent renovations and my recent writing for you all here on Groupon's City Guide to Dublin, I felt there was no better time to ask. There are three directors in Theatre Upstairs: Laura Honan (Managing Director), Karl Shiels (Artistic Director) and Katie McCann (Associate Director). I put to them my questions and what fine answers I did receive…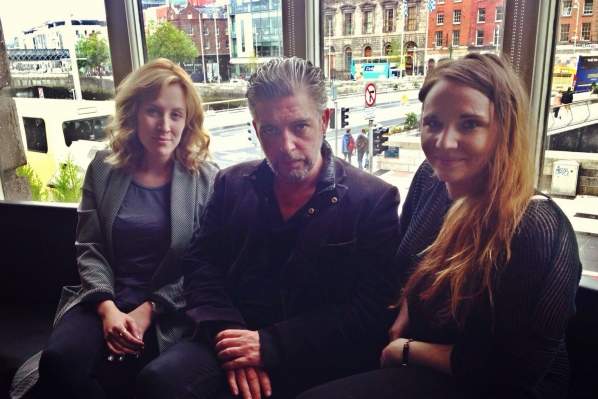 Theatre Upstairs Directors - Laura Honan, Karl Shields and Katie McCann
Q. What makes Theatre Upstairs stand out from the rest?
Karl: Theatre Upstairs is completely unique as we are the only theatre venue in the country who solely stage the premieres of new writing, the majority of which is Irish work and a lot of which comes from previously undiscovered writers.
Laura: We are an independent theatre, receiving no public funding whatsoever and we don't charge a rental cost to the incoming companies. This policy combined with our commitment to support rising talent and new Irish work really does make us stand out from the rest.
Katie: Our annual company in residence, starting with the brilliant Sickle Moon Productions this year who commit to producing three new plays within the year, working in collaboration with Theatre Upstairs. Along with our key programming narrative for the year, which for 2014 has been representing the female voice.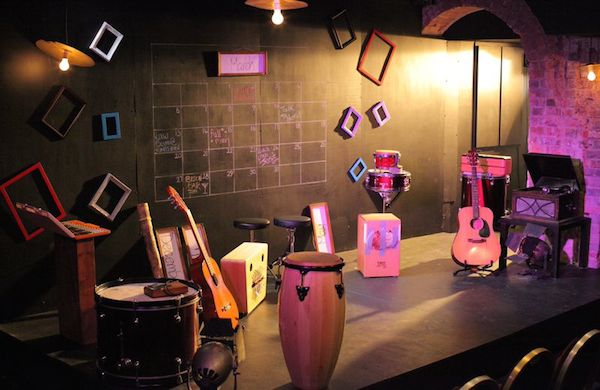 Theatre Upstairs stage - image by Jeda de Brí
Q. Everyone has their own take on theatre, art and expression but what is Theatre Upstairs to you?
Karl: A house in which hopefully the new can become the great.
Laura: A family of people who've come together to create something we believe in and like a family, we drive each other on, we take care of one another and we annoy the crap out of each other!
Katie: A place where new and experimental Irish theatre has a chance to find a voice, an audience and a home.
Q. You've recently renovated - how big does Theatre Upstairs want to be?
Karl: The focus for Theatre Upstairs is not to "get bigger" but more so, to hone and to perfect the formula that we started with on Eden Quay just over two years ago. We have recently undergone a large renovation and the aim was not to increase the seating capacity, it was to keep the intimacy of our 44 seat venue but with better sight lines for the audience, a better stage on which the productions can take place and better equipment and accommodation for the incoming companies.
Laura: We would never want to lose the boutique feeling of Theatre Upstairs, even in larger theatres, the studio spaces are often where the truly interesting and innovative work takes place, that's what we are here, we take risks and we can take big risks, ironically because of the size and nature of the venue.
Katie: We might not be getting physically bigger as a venue any time soon but we do want the new plays which are premiering in Theatre Upstairs to have life after here, one of our reaffirmed aims since renovating has been to encourage and aid, where possible, a continued life for the productions after here. For example, A Picture of Us, a (sort of) musical by The Cup Theatre Company, played up a storm at Electric Picnic and has many exciting plans to follow. My own company, Illustrated Productions, brought Tales From Briar Hall to the Phoenix Park at Halloween. Both of these plays premiered here.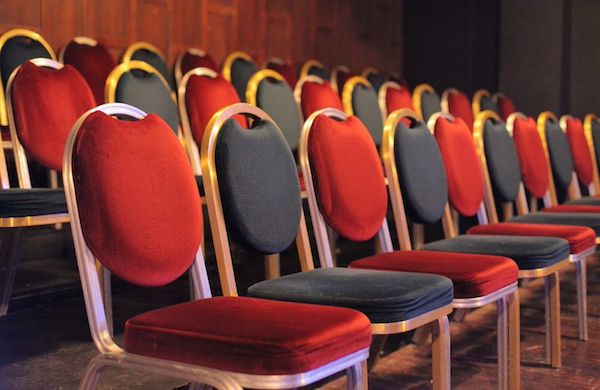 Theatre Upstairs seating - image by Jeda de Brí
Q. I've written a play, I have my actors, how do I get to perform it at Theatre Upstairs?
Katie: I've written two plays, which have been staged at Theatre Upstairs, the first was an adaptation of The Little Match Girl which was produced by Theatre Upstairs as part of a cycle of Christmas plays but the second was in very much the scenario you've laid out... I had a play (Tales From Briar Hall), I had a company (Illustrated Productions), and I had a cast and production team. I approached Theatre Upstairs the same way any company can, I asked for a meeting, during which I pitched my production, we then moved on to a reading of the play, followed by another meeting involving my design and marketing plans, amongst other things... Theatre Upstairs liked the whole pitch, we discussed dates, we agreed on terms and then we were on the way.
Laura: You do need more than a play and actors - you need a company, a team, one man (or woman) bands do not work! Theatre Upstairs enjoys getting involved in every aspect of the production with incoming companies, from script development, to design, to pushing the show in the right way... but we don't produce the productions. A strong team is essential to a successful production, from the cast, to the director, the designers, to the producer and every person in between.
Karl: And the play has to be excellent!
Q. What advice would you give someone who wants to be involved in theatre?
Laura: You have to love it, because sometimes that's all there is. I remember nights, the night I walked in on Jeda de Brí (Artistic Director, Sickle Moon Productions) in our gallery space at midnight, with her laptop, alone, writing the latest play for the company as a party raged downstairs in Lanigan's Bar... or the night of the world cup semi-final during the renovations when I ran across the road during the interval of another play I was working on and through the cheers for the match, you could hear power tools and it was Simon Burke and Clodagh Mooney Duggan on their fourteenth hour of the day in Theatre Upstairs, still working, still building, alone. If you don't love what you're doing in those moments, nothing else is going to keep you there...
Katie: You can't be afraid to put yourself out there, you can't be afraid to fail... we all fail, next time, fail better!
Karl: Train... see as many productions as you can. Learn from what you see and apply it to your craft.
Theatre Upstairs, Lanigan's Bar, 10 - 11 Eden Quay, Dublin 1
Header image credit: Tales From Briar Hall by Jeda de Brí
Related Articles
Dublin's Most Authentic Comedy Club
4 Dublin Pubs for Live Music Lovers
A Lovely Bit of Culture in out of the Rain
____
Find deals for theatres and shows in Dublin.