The Coolest Café on the Northside: Brother Hubbard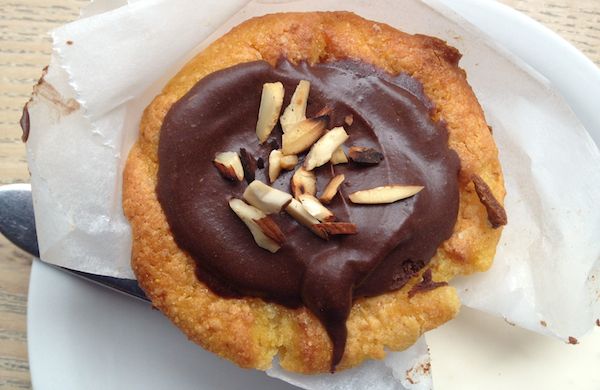 A few years ago finding a good eatery on the north side of Dublin city centre wasn't easy. Fortunately, the situation has changed and now even the southsiders are heading north to satisfy their taste buds.
One little café that has brought much positivity and creativity to Dublin's food scene is without a doubt Brother Hubbard. Located on Capel street, this independent café has a pretty big statement written on its façade: "This is the café you've been looking for". This must be true as the place is always jam-packed and there is always a queue to get a table for brunch at the weekend.
The interior is modern and simple with wooden tables and stools scattered around the room. The main eating area gets filled pretty quickly, especially the seats by the window overlooking the busy street. There is also a non-smoking courtyard area with an edible garden situated at the back.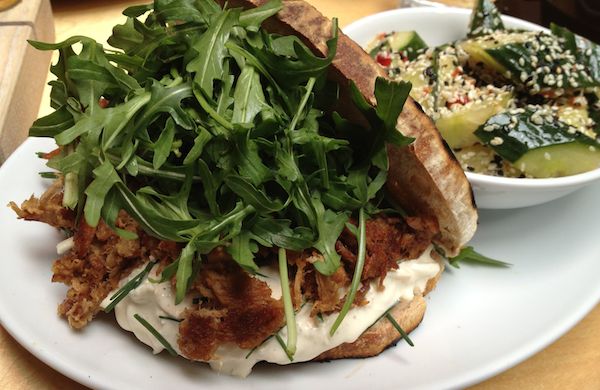 Brother Hubbard's owners, James Boland and Garrett Fitzgerald focus on serving fresh, quality food using local produce. The menu is pretty short but you can be sure that every item is made with love and tastes wonderful.
For breakfast you'll find options such as porridge, granola with compote and yogurt or the bacon and cheese sandwich served with their homemade roast tomato paste. If you're looking for something a little bit more exotic, their middle-eastern breakfast plate consists of a boiled egg, hummus with sumac, feta cheese with za'atar, cucumber, tomato, mint, Turkish olives and toasted bread, which makes a colourful and healthy breakfast to start the day with.
At lunchtime, Brother Hubbard is a popular spot for sandwich lovers and people in search of affordable yet delicious fares. They have five sandwiches on the menu and a special of the week. One of their hot specials, the pulled pork sandwich was voted Dublin's best sandwich on Twitter* and is made with a tender slow-roast pork shoulder to die for. The salad plates are always fresh, colourful and includes of choice of three different salads served with sourdough bread made by Arun Bakery in Stoneybatter.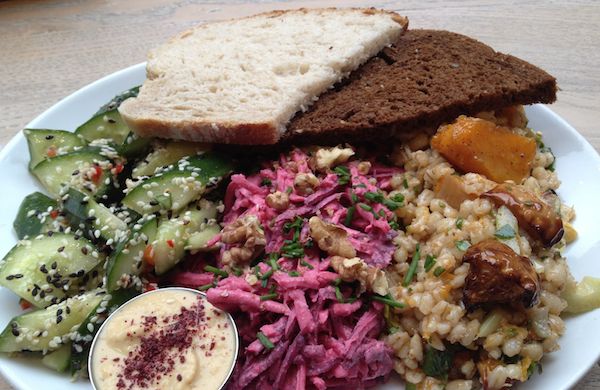 The sweet-toothed will love Brother Hubbard too as they serve some fantastic homemade baked goods. Their cakes are displayed on the countertop: delectable chocolate brownies, indulgent cinnamon and walnut scrolls, amazing flourless orange and almond cakes just to name a few.
If you ever stop in during the day, their coffee is one of the best you can find in Dublin, provided by 3FE. Their hot chocolate is incredibly smooth and rich which goes down a treat with their fresh scones served with orange blossom water butter.
Brother Hubbard isn't just a regular café, once you have tasted their food you'll want to go back for more. It's definitely what you've been looking for!
Brother Hubbard, 153 Capel Street, Dublin 1
* Pulled Pork Sandwich Voted Best Sandwich in Dublin
____
Find deals for more cool eateries in Dublin.