The Passionate Art of MONOFACES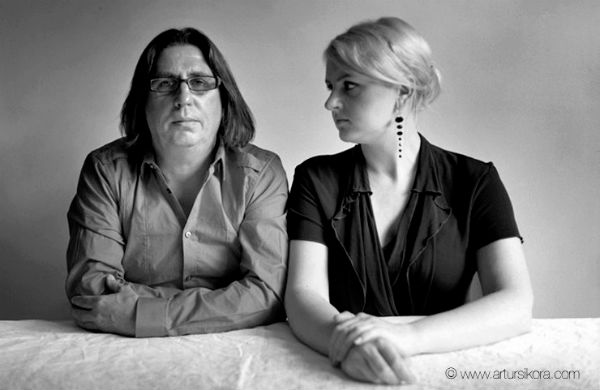 MONOFACES are creative people Edita and Mel. Both qualified architects with a passion for creative arts, their monochrome art is rapidly grabbing attention in Ireland and beyond. In this exclusive interview, they tell us what inspires them and how MONOFACES began...
What is MONOFACES?
The purpose of MONOFACES art is to speak the idea of simplicity, to stop and capture a single moment, and to express admiration for the details of life. Our paintings are done on canvas or other surfaces and they portray a range of characters from legends of the past to people of today - every face has a story.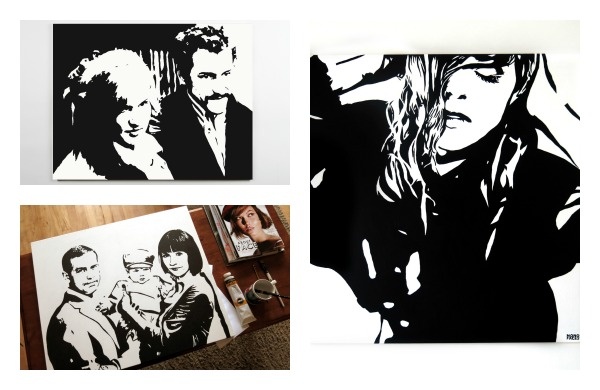 How was MONOFACES born?
We started MONOFACES as a hobby in 2009 doing acrylic custom paintings for friends and relatives. Gradually word spread and we started getting orders from people we'd never met before.
In this day of digital smartphone photography, we saw that people are sometimes overwhelmed by the constant change and speed of images and information. With MONOFACES art they can make the moment stop and have it captured on a custom painting.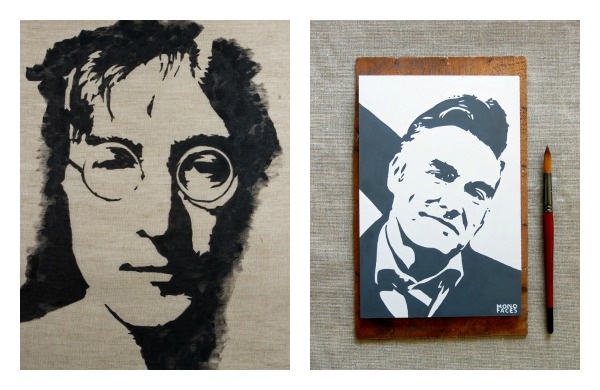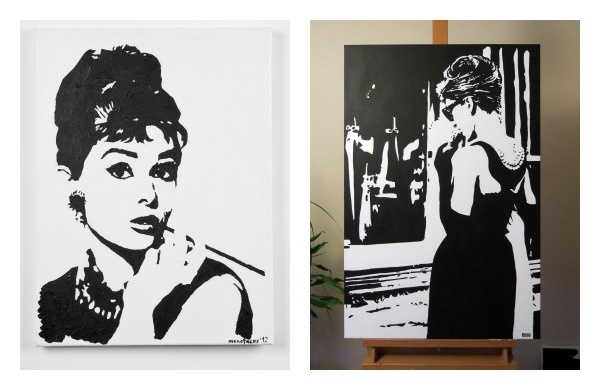 What inspires your artwork?
We're inspired by clear shapes and spaces, and simple to understand forms. MONOFACES stands for simplicity, minimalism and clarity.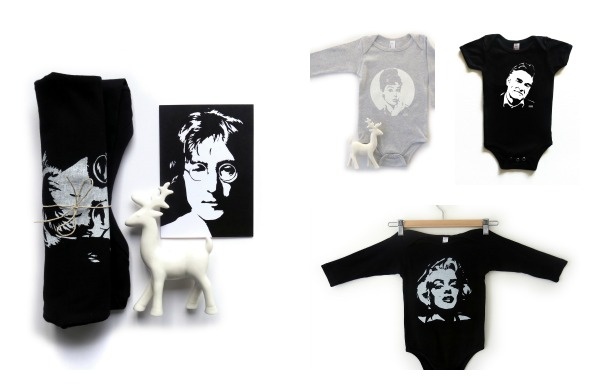 How did you choose the name 'MONOFACES'?
MONO refers to the black and white - the monochrome. FACES is the customisable part - the main hero and character of the artwork.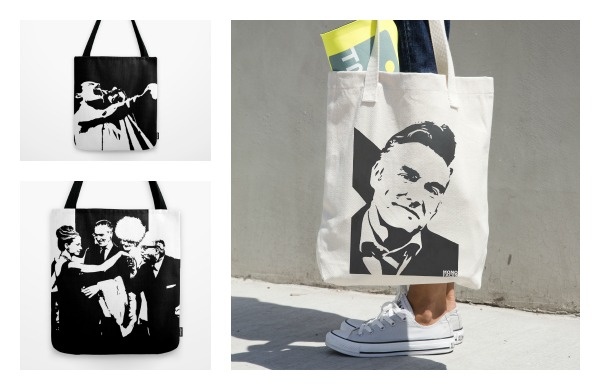 People are going crazy for your fabric prints...
Well in 2013 we decided we wanted to diversify into creating new products. So we started reproducing our prints on to clothes, tote bags and home décor. For the clothes, we make the prints on to high quality American Apparel garments using eco-friendly, water-based inks. For the interiors we print on to duvet covers, pillow cases, rugs and shower curtains. The duvet covers and pillow cases are hand sewn and meticulously crafted.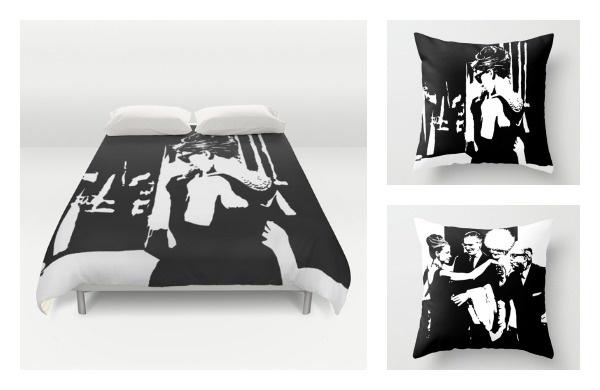 You have a whole range of artwork featuring dogs - what was the inspiration?
We are both great lovers of dogs so we decided to support the "A Dog is for Life, not just for Christmas" campaign.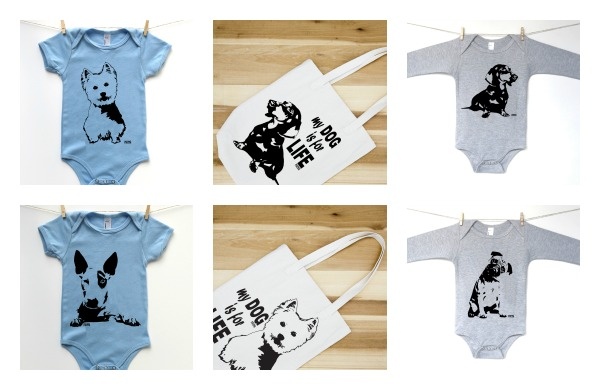 Visit the MONOFACES website and online store:
www.etsy.com/ie/shop/MONOFACES
Header image copyright of Artur Sikora. All other images copyright of MONOFACES.