Top 5 Fitness Facilities on the North Side
BY: Claire Kane |
14 Oct 2014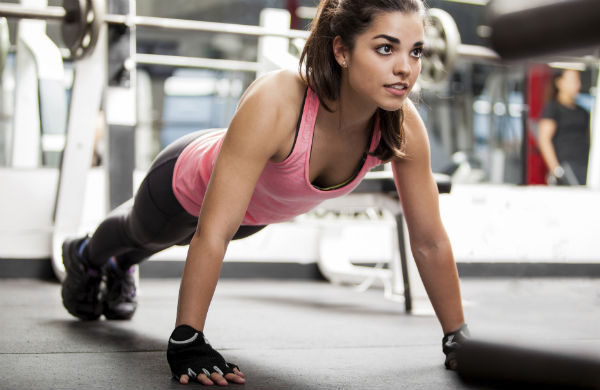 Fitness and health is for everyone, no question there, but the gym isn't. There are various reasons as to why gym life may not suit you: perhaps you prefer a more personal approach, maybe the weights area intimidates you or perhaps you work better in a group environment. So if the gym is not for you, here are the top five alternative fitness studios north of the Liffey.
5. Muscle Factory
This gym is aimed at hardcore strength training without the posing. If you are bored of waiting for the lifter in the flashy gym to stop chatting and finish his sets then this will be gym heaven for you.
The equipment is truly impressive, the gym goers are friendly and helpful and the trainers are as pleasant as they come. It's gritty, it's functional and it looks like somewhere Rocky would have trained.
Classes and Facilities: Weights, weights and more weights.
Go here if: You can't get enough of weight lifting, you really want to work on your strength and muscle definition.
Muscle Factory, Baldoyle Industrial Estate, Dublin 13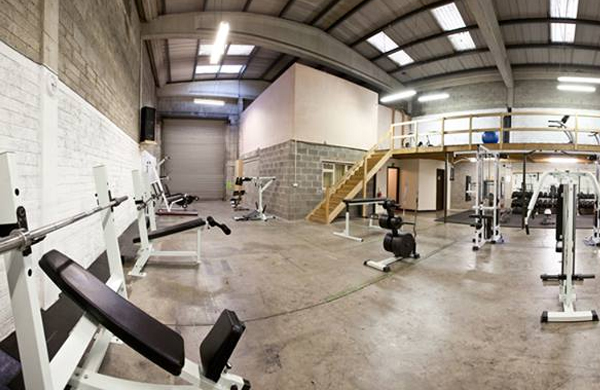 4. Fitness Bay
This is not a gym for those that like to potter from the treadmill to the elliptical - this is a gym for those who want to train hard and really see the results!
This small but hugely impressive training gym and personal training facilities are run by Daniel Fagan and Keith Reynolds respectively - passionate, knowledgeable trainers who are determined to bring modern advances in training to North Dublin. They aren't in the business of ripping people off either; it's only €35 a month for an annual membership and you can try out your first class for free.
Classes and Facilities: Small gym with cardio and strength equipment, Spin Classes, Rip60 classes and more.
Go here if: You've always wanted to flip a tyre, you are willing to train hard, you like the freedom of being able to choose a solo workout, you like training in a group.
Fitness Bay, Neasain, Baldoyle, Dublin, Ireland Dublin 13
3. TRX Studios Training Centre
This studio was the first dedicated TRX facility to open in Dublin. The trainers here are highly regarded in the industry and they are dedicated to helping their clients achieve their goals through intensive programmes mainly focused around TRX suspension training.
Although it's not the cheapest training studio out there, the results on their website are quite impressive. There is no denying that these guys know exactly what they are doing and can get the best results for their clients.
Classes and Facilities: Personal Training option (€50 per session), TRX based cardio and strength classes.
Go here if: You favour strength training, you like a challenge.
TRX Studios Training Centre, 13-15 main street, Fairview, Dublin 3
2. MD Fitness Centre
MD Fitness was set up a number of years ago in a local park using borrowed equipment.
Since then they have moved into a unit in Newtown Industrial estate, a spacious, well equipped facility aimed at strength training and high intensity cardio training. They promote a positive attitude to exercise and body image both on and offline. It's also incredibly reasonably priced at €100 for 20 classes over 8 weeks.
Classes and Facilities: Circuit Training, Kettle Bell Training, TRX, Boxercise, Cardio/Abs blast.
Go here if: You love training in a group, you want hard but fun training, you want structure.
Unit 2c, Ecklad park, Newtown Industrial Est Coolock, Dublin, Ireland
1. Bodytransformation Studios
The community atmosphere, the passion of the trainers and the flexibility of being able to choose when and with whom you train all make this a modern and motivating training facility.
The trainers really instil in their clients a real passion for fitness and nutrition, focusing not only on physical strength but also on mental wellbeing. This is a truly positive environment.
Classes and Facilities: TRX and Kettle bells, Spin and Kettle Bells, Circuit Training, Bar bells, Personal Training room, Nutritionist.
Go here if: You want a complete and sustainable lifestyle change, you want a fun and positive training environment.
Bodytransformation Studios, Industrial Estate, Dublin 13

More Articles
Healthy Eating in Dublin: Interview with Rina Whyte, Nutritional Therapist
Where to go to Clear Your Mind in Dublin City
My Salivating Search for the Best Sandwich in Dublin
____
Find a deal for a fitness facility in Dublin near you.