Top 5 Singles Events in Dublin
BY: Sue Jordan |
20 May 2015
At our last Census count there were well over half a million single people in Ireland over 25 and under 39. That's a lot of meals for one, a lot of cabs for one and a lot of remote controls for one, no, wait, that last one is a good thing. If you are on the lookout for love and/or lust, there are several options for meeting like minded Dubliners and we're taking a peek at just a few:
1. Being Single Today
These evenings are designed for those of us wanting to dip our toe into the single scene in the city but are pretty clueless as to how to go about it. Separated by age, 20 being the lowest, 45 the eldest, with each group spanning 10 years, chances are you'll fit in.
Each group consists of 7 men and 7 women, and the many aspects of dating in 2014 are discussed. From personality types to modern dating tools, such as Tinder , these free evenings are all about learning how to up your dating game. You never know, Mr/Miss Right or even Mr/Miss Right Now could be in the room with you as you get to grips with the modern day dating game.
GetOut.ie. Admission: Free
2. Cocktails & Conversations at the Russell Court Hotel
On the first Saturday of each month a small group of professional singles (that's singles that are professionals not professionally single people) gather in the Russell Court Hotel for a little lively debate, finger food and cocktails. They all sound like the ingredients that might ignite a spark, right?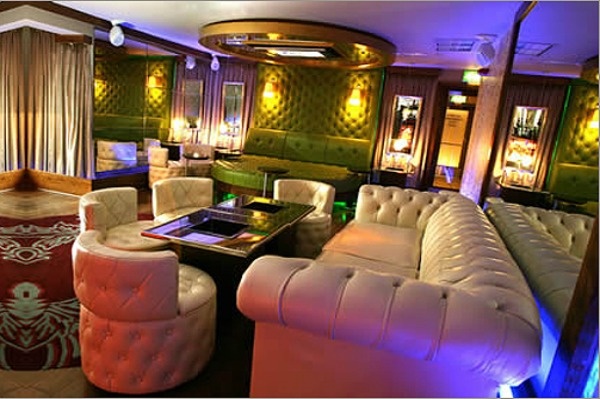 There's two rounds of discussion, on topical subjects with food at the intermission. Don't panic if you feel this is too much pressure on a first night though, as there's also a section for mingling. Aprés chats and drinks, the night continues in a second venue, only revealed on the night. This gives all participants ample opportunity to bale out or dive right in.
Meetup.com. Admission: €10 on Door/Free to Members
3. Salsa Tuesdays in The Turk's Head
There's not many evenings will see you in a passionate clinch within moments of meeting but if hands on first encounters are for you then Salsa is the way to do it. These friendly classes held in the Turk's Head are notoriously good for the craic, with affable, approachable instructors that will make you feel at ease. Bring a pal for moral support and chuckles or just shimmy on in yourself. Laughter is guaranteed and sure what better icebreaker is there than that?
Salsa Tuesdays Turk's Head. Admission: €10 for one/€50 for course of 6.
4. Cafe en Seine Elite Speed Dating
Yep, speed dating may appear dated but the good folks at Café en Seine are hoping to up your chances of a match by grouping like minded mates together. Aimed at the Dublin professional (with an minimum earning ask of €40k) the age bracket on these evenings is 30-40. As with all singles events, expect those parameters to be slightly elastic.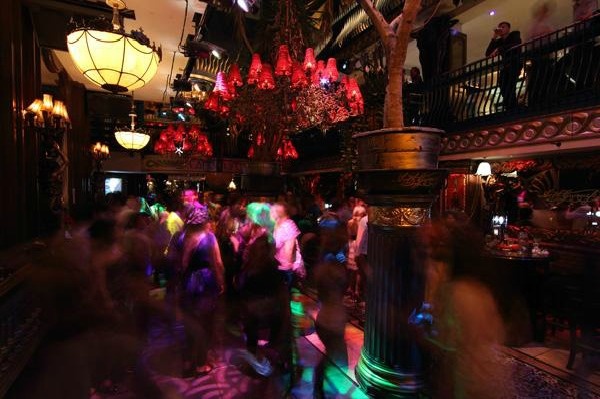 Does earning €40k mean you're guaranteed to be interested in one of the other 10 here? Well, no, but it does give you common ground for chats. Even if that common ground is hating on Vinny in Accounts.
Cafe en Seine. Admission: €39
5. Friday Night Supper Clubs. Dublin Cookery School
Based on culinary escape, each of these Friday Night Supper Clubs focuses on a different city for inspiration. Trained chefs will talk you through the menu choices for the evening, over a glass of wine. Then it's onto the hands on part of the evening in the specially equipped kitchens. The spoils of the class to be enjoyed at a lively dinner party immediately after. Again, this is a great choice of event to bring a gal pal or a wingman but flying solo is also actively encouraged. Drinks and conversation while you learn a new skill? It could be the last M&S Dine in For Two you ever eat alone.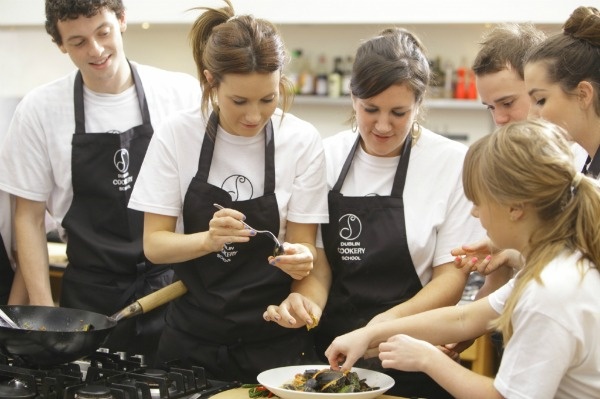 Dublin Cookery School. Admission: €70
Of course you could go the traditional Dubliner route and seek out a drinking establishment for a little harmless necking, without the single set up, in which case we also have you sorted. Check out our top 5 spots for getting The Shift here.
Browse our deals for things to do in Dublin.