Nailed It - Dublin's Top 5 Nail Salons
BY: Susan Jordan |
7 Jul 2014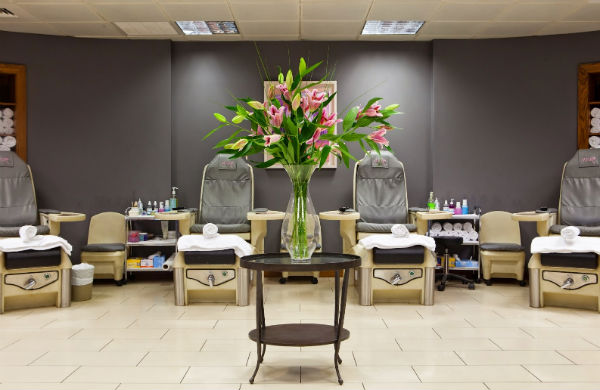 Far be it from me, an admitted spendaholic to wheel out the dreaded 'R' word but if there's one thing that Dublin ladies refused to compromise on during the recent downturn, it's a little talon-tastic treat now and then. There's nowt quite like a fresh manicure or pedicure to see you right so I've hit the streets of Dublin Town to determine the five top nail salons the capital has to offer.
In no particular order of deadliness:
Mink Hand & Foot Spa
Price Range: €15 - €100
It only takes the most cursory of glances through the #minked hashtag on Twitter to see just how popular the luxe nail salon Mink really is. It's a firm favourite with celebrities, socialites and those that would like to carve out a little time for affordable luxury. Kate Verling, the salon owner, has provided something very special indeed.
While acrylics are a specialty, I would be remiss not to point you, fervently, toward the luxurious treatment menu, because that's exactly what they read like: menus. From Pomegranate and Fig to Belgian Chocolate and Kona Bean manicures and swiftly on to Milk and Honey Pedicures. To think Mink is to think affordable, indulgent me time.
Mink Hand & Foot Spa, Donnybrook, Dublin 4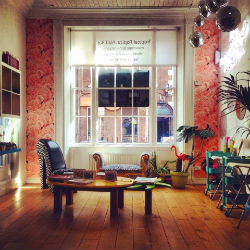 Tropical Popical
Price Range: €7 - €70
At just 18 months old, Tropical Popical is the baby on the nail salon block but boy has this baby got swag. Bright kitschy decor, disco tunes and some of the best nail artists on this island make Trop Pop the place to see and to be seen. It's a veritable neon oasis in the heart of Dublin City - if you haven't sipped lilt from a coconut while shoulder dancing and having your talons tended to, then you're truly missing out.
An ideal spot to book for a birthday party or a hen's treat, you're guaranteed to be 'night on the tiles' ready after a visit to Tropical Popical. With the addition of the Disco Bar for hair and make up, bring your mitts and your mates and leave ready to party.
Tropical Popical, South William Street, Dublin 2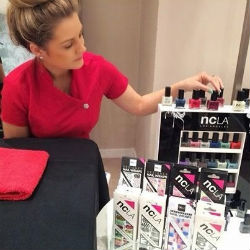 The Beauty Parlour
Price Range: €11 - €60
Family run business, The Beauty Parlour, is not only the place to be treated top to toe but is also home to multi-award winning nail tech Pamela Laird. If you've read Irish beauty magazines in the past five years, or taken time to watch nail slots on TV3's Exposé, then chances are you've seen Pamela's laudable work. I mean who doesn't want a manicure from the Irish manicurist to the stars, who?
Firm favourite for NCLA Nail Wraps but expert in acrylics and natural work too, there's no nail preference that won't be catered for in this salon staple in Terenure. With its doors open for more than 18 years now, you can be guaranteed a professional and friendly service from professional and friendly staff.
The Beauty Parlour, 23 Terenure Place, Terenure, Dublin 6W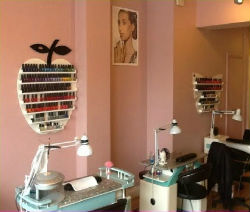 J Nails
Price Range: €10 - €28
When it comes to cheap and cheerful, J Nails on Capel Street has the market cornered. At off-peak times you can happily saunter into this centrally situated salon but during the summer months you'll need an appointment as the talented nail techs expertly and efficiently work at a pace that is truly mesmerising to see.
Prices range from €10 for a super fast yet flawless File & Paint to €28 for their Spa Pedi, which has had me returning over and over for a lunchtime treat at any stage of the pay calendar. It offers exceptional value and expert execution - you're going to want to check J Nails out.
J Nails, 2 Capel St, Dublin 1
Fifth Avenue
Price Range: €7 - €55
Another newbie to the Dublin nail scene, Fifth Avenue on Wicklow Street, has fast made a name for itself for affordable treatments and nail artistry. Reminiscent of a typical New York talon salon, booking an appointment with these ladies not only makes you feel on top of the world but will even ensure enough change for a Murphy's Handmade Ice Cream as you stroll back to work.
Despite the entire treatment menu reading like a 'Do Want' list, one of the most surprising successes of Fifth Avenue has been the Business Class MANicure. €25 for 25 minutes that shapes, buffs and massages manly mitts into submission, just 25 minutes to groomed perfection? Get there, chaps and thank me later.
Fifth Avenue, 24A Wicklow St, Dublin 2
____
Check out our deals for nail salons in Dublin.