Tropical Popical - Not Your Average Nail Bar
BY: Edwina Elizabeth |
17 Sep 2014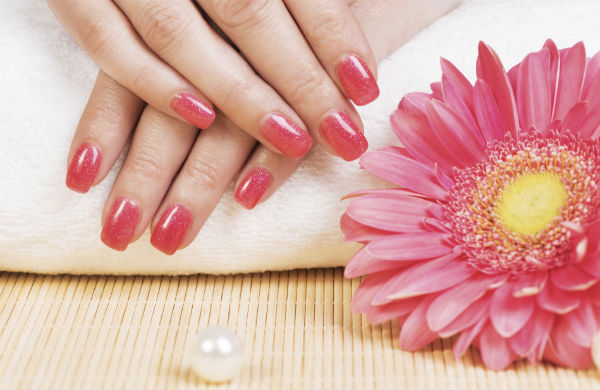 Tropical Popical is officially my favourite place to go get my nails 'did'. It can be found on the ground floor of one of the big Georgian buildings on South William Street, number 28 to be precise and they deserve to be part of what we now call in Dublin 'The Creative Quarter'. The neon Tropical Popical sign that hangs in this fine establishment's window guides the way to fabulousness and fun. When I think about the place, I think Cyndi Lauper 'Girls Just Want to Have Fun.' Bright colours, kitschy curios, pink flamingos, palm trees, glitter balls and pumping music. However this nail bar isn't just for gals who like to have their finger and toe nails perfectly pampered, it's a hit with guys too.
For the best experience I'd book ahead to save disappointment but they also cater for your last minute whim so chance your hand and drop in too, if the mood takes you. You'll be greeted, asked what treatment you'd like and seated, either at a table if it's your fingernails that are being glorified, or at the baths if you're there for your toes.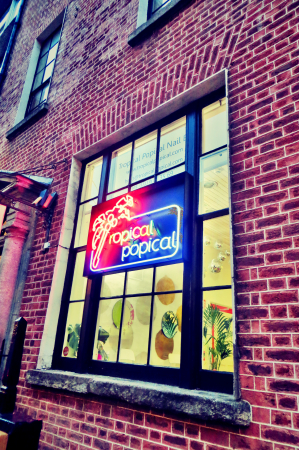 I love the little touches like the mood board that helps to inspire what nail colour or nail art to choose. I adore that you are served lilt from a coconut and that you have a choice of retro style sweeties to munch on as you're pampered. But what really tugs at my heart strings is the fact that the work done on your fingers and toes is good quality, plus it doesn't break the bank as the prices are the best in town.
With late closing times and the newest introduction to Tropical Popical, the Disco Bar, where you can get your hair styled and makeup applied, there is no excuse not to look your best on your night out even if you've been in work or lucky enough to have been shopping all day.
I caught up with Andrea, one of the brains behind Tropical Popical. The other belongs to her sister and although they are not joined at the hip, these two gals knew what they wanted to achieve when it came to creating their dream Nail Bar. I asked Andrew a few questions and her answers are totally tropical popical ...
What's the most popular treatment at Tropical Popical?
It actually varies from week to week. It would defo be between our basic mani, Gelish and gel extensions.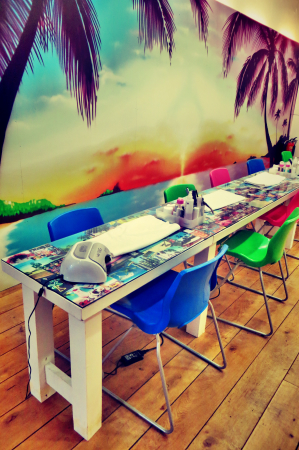 What's your number one tip for a long lasting manicure or pedicure?
The better the condition of your nails, the longer your mani or pedi will last. If you have any weak or peeling spots on your nails, this is where you'll notice the chips appear. Also, it's amazing the difference a good base and topcoat can make. Very boring tips but they're the truth!
What was the weirdest request you've ever had?
The weird requests normally happen around hen parties - strippers, drag queens and giant willies are not the normal day to day of your standard nail bar!
If you had the choice of any city in the world, where would you like to open up your next Tropical Popical Nail Bar?
Tulum isn't a city but defo there. It's my fave place in the world. The best beach I've ever seen, stunning restaurants and offering some of the best people watching I've ever done.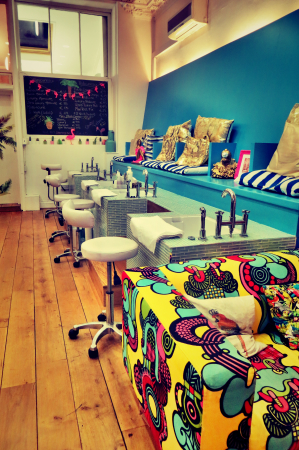 If Tropical Popical didn't exist, where would you get your nails done?
New York. I love the no nonsense approach over there. I hate the rose petals and soothing coconut shenanigans that usually go along with a mani. Straight up great nails please!
Tropical Popical, 28 South William Street, Dublin 2
Monday: Closed
Tuesday, Wednesday, Friday: 11.00am - 8.00pm
Thursday: 11.00am - 9.00pm
Saturday: 10.00am - 6.00pm
Sunday: 12.00pm - 6.00pm
Related Articles
Nailed It - Dublin's Top 5 Nail Salons
DIY French Manicure - In 8 Easy Steps
3 Places to Get Decent Make-up Lessons in Dublin
____
Browse our Dublin nail bar deals.