The Music Venue that Launched a Thousand Careers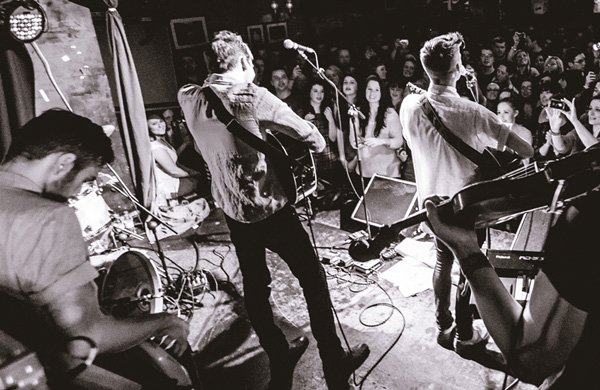 Whelan's of Wexford street in Dublin is the nerve centre of Dublin's music scene. Every budding music star is vying for their slot on the mainstage at Whelan's, but what is it that makes it so special? Whether you're catching a lesser known band in the upstairs venue or an act on the verge of success in the main room, you are guaranteed to enjoy the unique atmosphere.
When you're in Whelan's it feels different to any other small venue - it's more than just a pub with a live music section and more atmospheric than your run of the mill music venue. It's almost as though the walls are seeping with musical history and the notes played over the past 25 years are harboured in the cracks of the floorboards.
You only have to look at the walls to understand the caliber of musician that has passed through the venue - young faces, now deemed to be veterans of the industry, and perhaps some considered now to be living legends.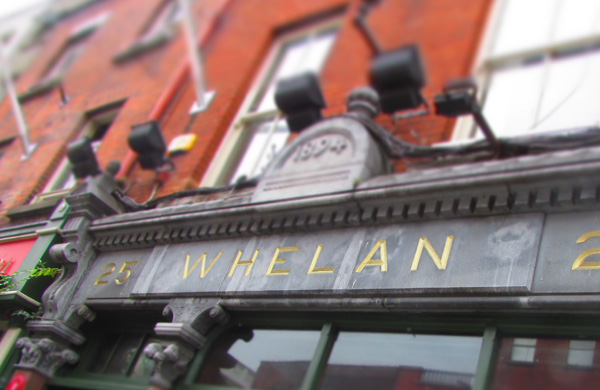 Over the years, Whelan's has been a launch pad for Irish acts such as Lisa Hannigan, Damien Rice, Republic of Loose and most recently, The Hot Sprockets and Hudson Taylor. As well, as this formidable homegrown talent, Irish music fans have been given a glimpse of future international stars in Whelan's with The Cribs and The Arctic Monkeys, both once performing in the historical bar. Other famous performances have included the highly regarded Nick Cave, Josh Ritter and the now idolised and since passed, Jeff Buckley.
While other music venues in Dublin have similarly impressive past performances of which to speak, Whelan's has a mark on them. When you're standing in Whelan's there's a true sense that this is the place where careers begin. Take Arctic Monkeys for example - they played in Whelan's in 2005, prior to the release of their début album 'Whatever people say I am, that's what I'm not'. Although the stage was filled with skinny Sheffield boys with a nervous disposition tinted with a slight grandiose attitude, people in attendance felt that they knew they were watching the next big thing. Almost ten years later that very band is one of the slickest most celebrated acts of the 21st century, and those that experienced the gig all those years ago can smugly recount the time they pegged them as the "ones to watch".
If you're looking for some raw, rock and roll entertainment in Dublin City, your first stop should be the gig listings on their website to see who is playing. Regardless of whether you know the band or not, go - you could be telling the tale years later of how you saw the country's biggest band before they were famous in Dublin's best small venue. That aside, you will enjoy being surrounded by like minded music lovers and consistently friendly staff.
Whelan's, Wexford Street, Dublin 2. Tel: 01 478 0766
Main image copyright of Dara Munnis
____
Check out our deals for gigs and concerts in Dublin.