Where to Buy Sexy Stuff in Dublin?
BY: Edwina Elizabeth |
8 Sep 2014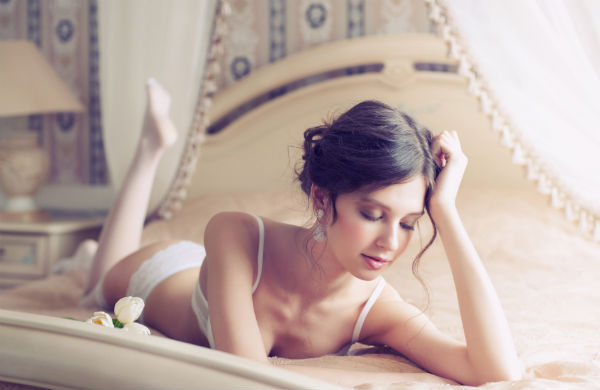 They say sex sells and who ever 'they' are, are right. You just need to look at the latest pop music video or read the latest celebrity gossip to see that every adult is at it or letting on they're at it, but what about us normal Joe's who don't make pop videos, release 'sex tapes' or walk around with our arses out of our pants? Surely we all have our own secret sexy gossip and if beauty is in the eye of the beholder then sexiness must be in the mind, wardrobe and bedroom of the lover.
Feeling and looking sexy behind closed doors for some of us can simply mean a pair of killer heels or for you men, designer boxers, and nothing else. If it works, it works but sometimes it's exciting to add some frills and spills to the occasion. Sometimes there are bras, French knickers, thongs, garters, bodices and stockings. Sometimes when you say you're going toy shopping to pick up a new rabbit, you don't mean you're going to the local pet shop.
Dublin gets its leg over when it comes to sexy stuff. Whether you're a novice to garters or experienced with nipple clamps, whether you like to keep it classy in designer leather or have a thing for cheap latex, whether it's an elegant lace bodice or full body stocking, your boudoir awaits you when it's shopping time.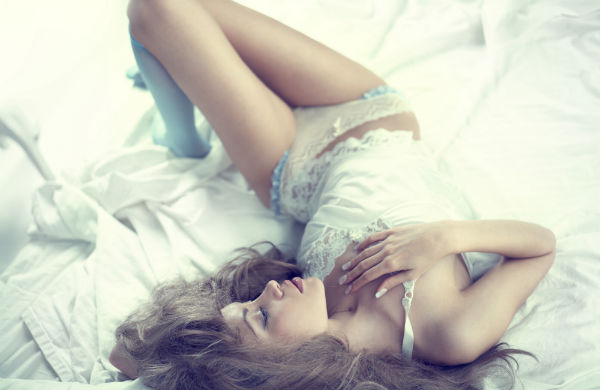 Where to Buy Sexy Lingerie in Dublin?
Preference is key but so too is how fat your wallet is or how flexible your card is. Department stores like Penneys and Dunnes Stores often sell cheap and sometimes-cheerful lingerie sets and occasionally have novelty outfits to mark special events like Christmas and Valentines. High street stores such as Ann Summers, New Look, Top Shop and Next sell lots of pretty lingerie sets which can be spiced up with a pair of stockings. Move up the price ladder to city centre stores Arnotts, Cleary's, Debenhams, Marks & Spencer, and a little further from the city, House of Fraser and Harvey Nichols where you can purchase designer lingerie sets that extend to matching bodices, garters, silk stockings and which are normally elegantly wrapped and sometimes even tied with ribbons upon purchase. Also on the sexiness ladder (not in your tights) is Brown Thomas, which is home to Agent Provocateur's range of L'Agent, offering gorgeous lingerie sets that aren't as expensive as you might have guessed. Unfortunately for Ireland and Dublin we don't have access to the full Agent Provocateur Boutique, however they are online and do deliver to these fair shores.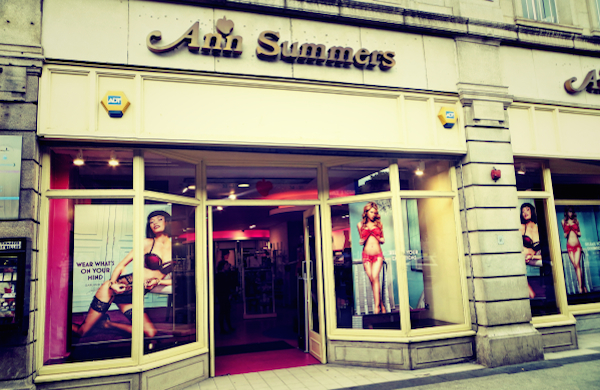 Where to Buy Sexy Outfits in Dublin?
Outfits in the bedroom for him and her can be found citywide. The dedicated to sexiness high street store Ann Summers will never disappoint when looking for that sexy something to wear for the bedroom or which ever room you favour. Their sexy outfits for women move with the fashion. Prices vary but with changing rooms available you'll know you've made the right decision when purchasing. There are plenty of sex shops to choose from in Dublin. Good Vibrations is a popular store with outlets on Wexford Street and Capel Street. Also on Capel Street is Spice of Life, which specialises in all that is '50 Shades of Grey'. Miss Fantasia on South William Street is well established. All stores serve from a menu of outfits for him and her that range in price and fabric.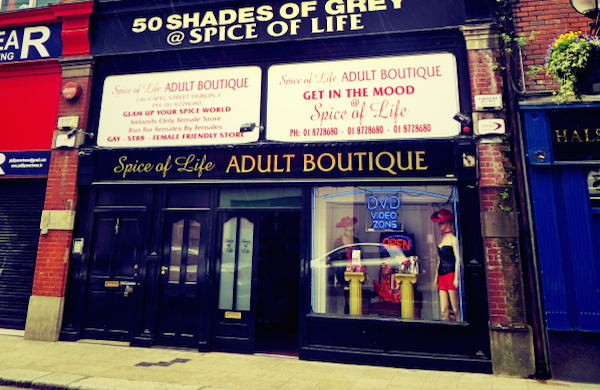 Where to Buy Sex Toys in Dublin?
Back to good ol' Ann of the Summers kind and you will find everything from rabbits that are rampant to cuffs and chains, plugs for your socket, whips, paddles and beads that aren't worn around your neck. The aforementioned sex shops are also where it's at for some good vibrations. The ticket when shopping at these stores is to remember that you are an adult, you are in an adult store so act like an adult and not a giddy goat, although to be honest sometimes it can be hard to refrain. Venture in with an open mind. Don't judge anyone in there because you are also there so it makes absolutely no sense. Have a think about what you'd like to try, what interests you and go for it!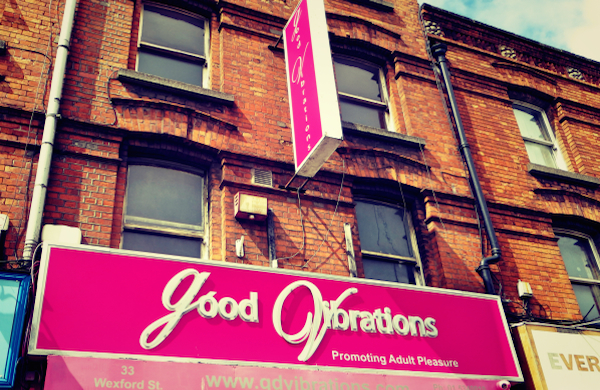 Remember Sex Toys are not just for Christmas ... Enjoy!
Related Articles
A Shopping Guide to the Powerscourt Shopping Centre
How to Choose a Handbag to Compliment your Body