Where to go to Clear Your Mind in Dublin City
BY: Edwina Elizabeth |
31 Jul 2014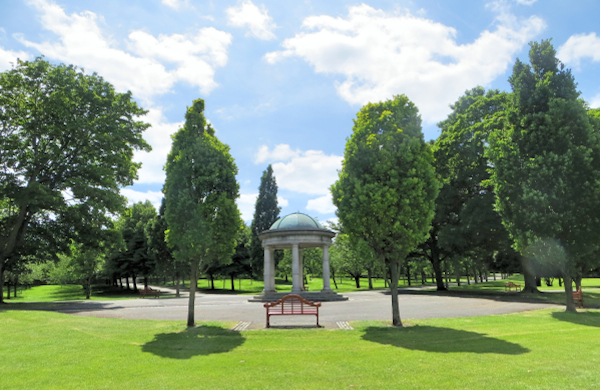 Dublin can be all hustle and bustle at times. It can be busy with walkers, runners, shoppers, cyclists and drivers. Horns blowing, Luas bells ringing, music playing and buskers singing. Don't get me wrong, I love this hustle and bustle, it gives Dublin that electric and eclectic feel that many cities around the world lack. It's this hustle and bustle that keeps people not from the city returning again and again.
However sometimes it's nice to break free from the wild chatterings. Sometimes it's important to take time out and go chill somewhere to gather your thoughts or to not think at all. Dublin City is wise to this. It knows its own body. Its heart is always thumping, but it knows that it should take a deep breath too.
Here are five of my favourite chill out spots...
The Irish National War Memorial Gardens, Islandbridge, Dublin 8
The Gardens are not in the City Centre, but they aren't too far away either. If travelling by car, it should take about 10 minutes from the city centre (if the city centre is O'Connell Bridge). If travelling by bus the whole journey from the city centre should only take about 20 minutes. If travelling by Luas, you'll have a 20 minute walk after you hop off at Heuston Station. Finally, if walking, you should make it in about an hour. Travel times for skateboarding, skydiving and helicopters are entirely up to your skill set.
The Irish National War Memorial Gardens are particularly welcoming during the summer months when flowers are in bloom, the grass is a healthy green and the trees are full of leaves. There is ample room for some peace and quiet. You'll find plenty of space to grab a spot on the grass, under a tree or on a bench to read a book, stare at the sky, check out rowers on the River Liffey, which laps right along the Gardens, or just sleep. During the colder months, the Gardens can become a magical looking space with autumn leaves or iced fountains. Hot or cold, wet or dry this place is worth your visit.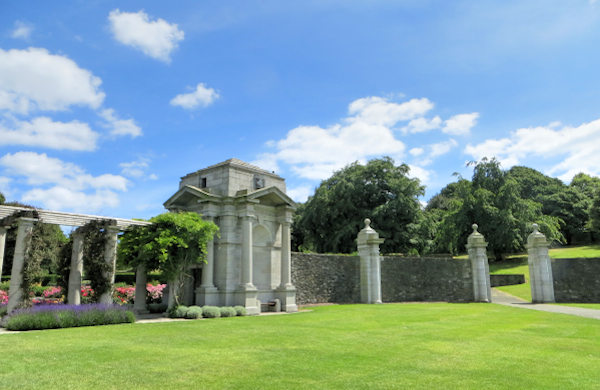 St Patrick's Cathedral Gardens, St Patrick's Close, Dublin 8
Only a twenty-minute walk from O'Connell Bridge, the Cathedral itself is beautiful and not easily missed. However it's the Gardens that belong to it, which are open to the public that allow for some head clearing space. During the summer months it's an ideal place to bring a sandwich, drink and sit outside and lunch. With benches and soft grass to sit on, it's ideal. During the colder months the trees turn golden and on dry days when the grass is off-limits for sitting on unless you want a damp touch, the aforementioned seating provides great thrones to sit upon.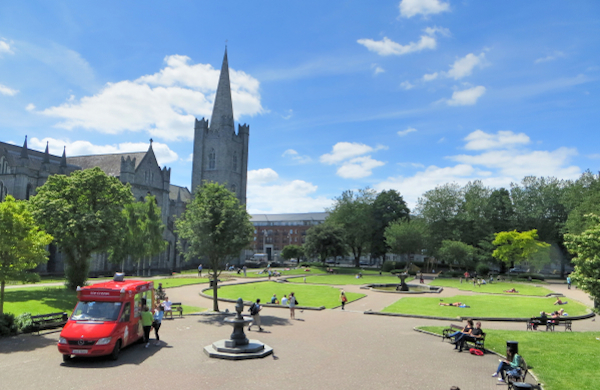 St Kevin's Park, Camden Row, Dublin 8
St. Kevin's Park doesn't appear on Google Maps for some reason but all you really need to know on how to get there is that it's about a 20 minute walk from O'Connell Bridge, up Wexford Street and down Camden Row, the first right past Whelan's. I've been here on a Ghost Tour and have seen it in a different light, but it's during the light of day when you should visit it. It's like a little green patch of quiet and, so long as you don't mind the odd gravestone or two, this small park is an ideal mind-clearing spot for you.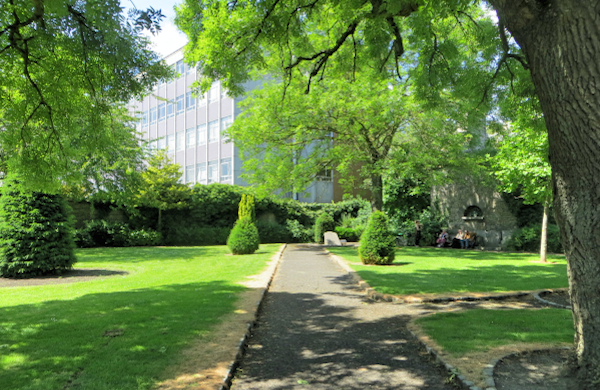 Garden of Remembrance, Parnell Square East, Dublin 1
A brief walk from O'Connell Street will bring you to the Garden of Remembrance. This is a historical part of the city with a beautiful Children of Lir inspired sculpture by Oisin Kelly, a raised Garden (or sunken, depending on which way you look at it) and a tranquil pond lined with benches. On busier days the steps leading to the Children of Lir make for perfect seats. Purpose-built for remembrance and reflection, this spot is the perfect place to clear your head.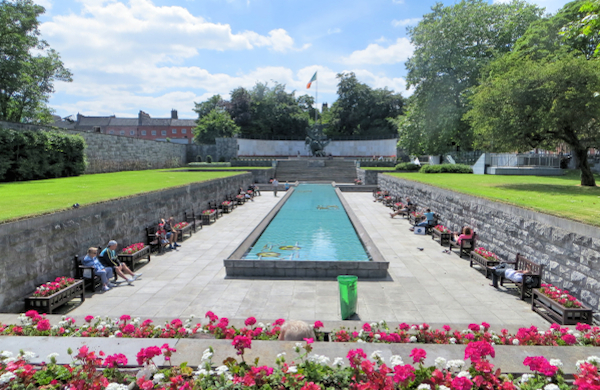 Custom House Quay to North Wall Quay, Dublin 1
From the Famine Memorial Sculptures to the Jeanie Johnston Tall Ship and Famine Museum, the Quays are a great spot to walk, sit and chill out. The tree-lined pathway has plenty of benches to take a seat upon. Bring a sandwich, a book or coffee. Stroll, walk or run in the morning, afternoon or early evening. Observe the boats that frequent the waters or study the seagulls flying above. Either way the quays can offer mind space when you need it.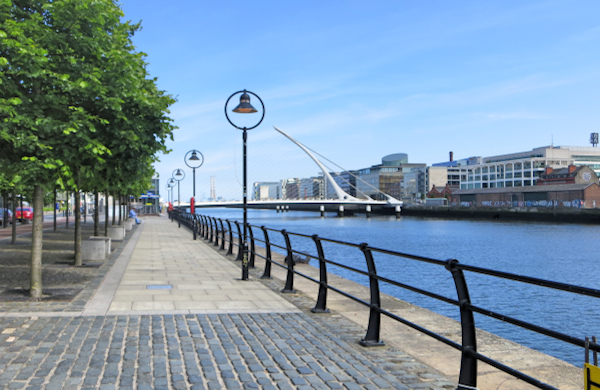 Where do you like to chill in Dublin City? Where are your mind space spots?