5 Top Notch Gift Shops in Dublin
BY: Edwina Elizabeth |
17 Nov 2014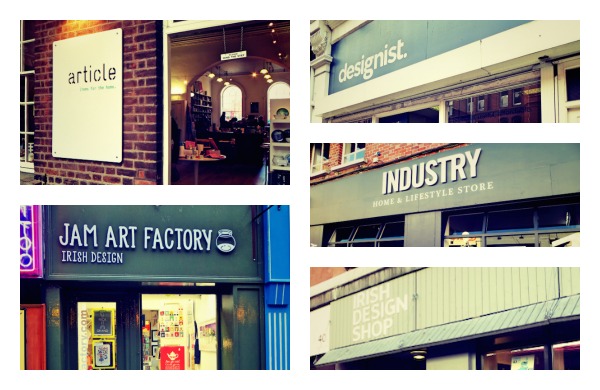 If you've a gift to buy but you're clueless as to what to get, well don't suffer. I've found five gift shops in Dublin that specialise in things for your abode. They take all the confusion and self doubt out of shopping because who doesn't like things for their bedroom, living room or kitchen? Gift gazing and present purchasing in Dublin has never been so easy.
The five places I've chosen are design shops. 'Design Shops?' I hear you question. 'Aren't they full of handmade items and once offs that will surely make me bankrupt?' To this I say nay. If you want to spend €10.00, spend it, if you want to spend €1000.00, spend it. These gems of shops I speak of are the bees knees stocking unique gift ideas by both Irish based designers and our worldly cousins.

My five favourite interiors gift shops in Dublin are:
Jam Art Factory
I love this shop. I love their support for up and coming artists and craftspersons, and I love their witty sense of humour. Set up by two brothers, Mark and John in 2011 - with backgrounds in design and retail, these lads know how to grab attention with the products they stock. Expect to find anything from a pair of £1 coin earrings, a t-shirt telling you to 'Feck it', one off paintings to personalised prints. The guys have a great online presence and always have their finger on the pulse of the next Irish based design star.
Jam Art Factory, 14 Crown Alley, Temple Bar, Dublin 2 AND 64/65 Patrick Street, Dublin 8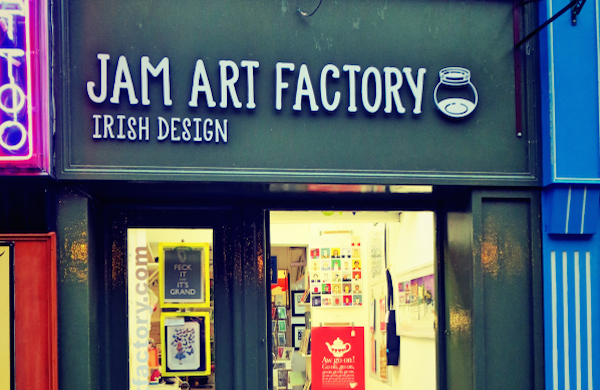 Irish Design Shop
Set up in 2008, this four-story Irish design mecca in the middle of Dublin and the Creative Quarter is the brainchild of two Irish Designer friends, Clare and Laura. Expect to find beautifully designed and unusual jewellery and accessories, funky kitchen clobber and elegantly eccentric homewares. The shop actually houses a host of designer workshops where you can learn to perfect your jewellery making skills or make a wedding ring! Partners are not supplied with the latter course.
Irish Design Shop, 41 Drury Street, Dublin 2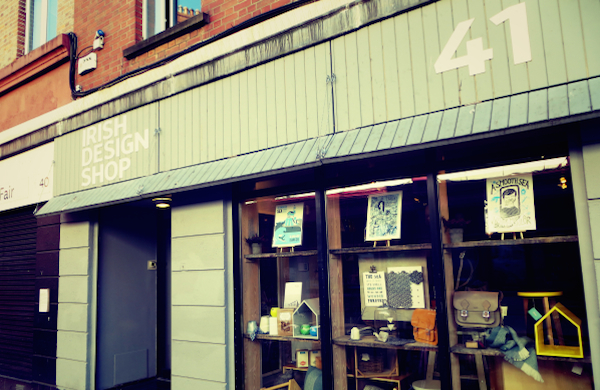 Industry
Opened in 2010 by Vanessa, an interior designer, this shop has a selection of homewares and lifestyle stuff from Ireland and beyond. Not everything is new - old vintage and recycled items can be found in store, however each piece you see has been expertly curated and displayed so well that you may just want to move in! Expect to find anything homely and lifestyle-y from stationary to blankets, lamps to satchels and teapots to beard oil, yes that is what I said. What's even more interesting is that you can hire whatever you see, think events, photo shoots, pretending to your in-laws you have taste when they come to visit.
Industry, 41a/b Drury Street, Dublin 2
Article
You're some article, and so is this shop which opened it's doors in 2010 and can be found nestled into one of the corners of the magnificent Powerscourt Townhouse. First impressions and you think each item will cost your monthly pay package but look a little closer any you realise your eyes have been playing tricks on you. Supporting designers from Ireland and beyond, this homeware shop has a great selection of kitchenware, furniture and quirky prints.
Article, Powerscourt Townhouse, South William Street, Dublin 2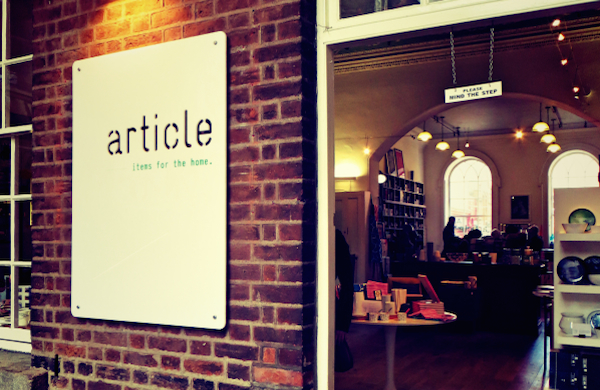 Designist
Set up in 2010 by friends Barbara and Jennie, I cannot help but love the place. It's small but perfectly formed and stocks some of the funkiest home-ware designs around. Expect to see inspirational pieces from designers from all over the world, from kitchen gadgets to children's toys, humorous aprons to serious looking glassware. The odd time you might spot a piece of furniture that Jennie has designed.
Designist, 68 South Great Georges Street, Dublin 2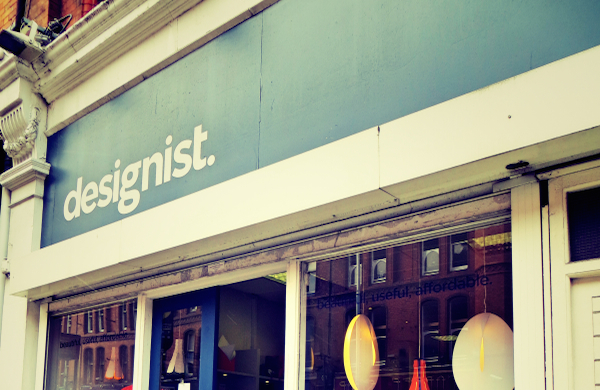 Related Articles
A Shopping Guide to the Powerscourt Shopping Centre
A Guide to the Best Vintage Shopping in Dublin
5 Must-Haves: Beauty Products For Your Hand Luggage
____
Find more interiors gifts online.