Best French Restaurants in Dublin
You don't have to fly to Paris to find that certain 'je ne sais quoi' as Dublin is home to some fantastic French restaurants. So if you are wondering where to find the best onion soup, beef bourguignon or plate of snails, here is a selection of the best Gallic food spots in the city.
Chez Max
With two restaurants located in the city centre, on Lower Baggot Street and Palace Street, Chez Max transports you to a traditional, atmospheric French bistro. The menus are quite similar in both locations with traditional French dishes such as escargot, mussels and French onion soup and they are reasonably priced. There is a lovely outdoor sitting area in front of the Palace Street branch, just next to one of the gates of Dublin Castle. The Baggot Street Lower location is much bigger with a fantastic terrace that is fabulous on a sunny day.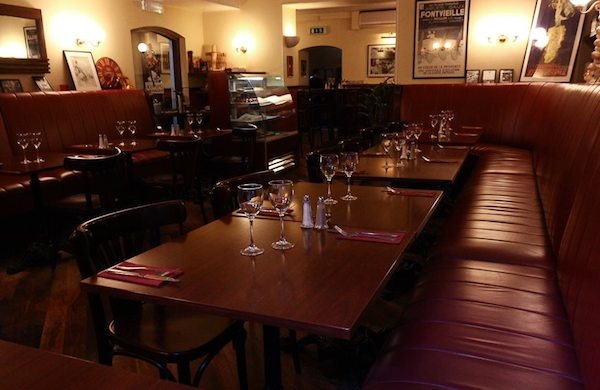 Chez Max, Palace Street and Baggot Street Lower, Dublin 2
La Maison
La Maison restaurant on Castlemarket is perfect for either a romantic meal on their terrace or larger group in their upstairs room. With its authentic vintage French posters and immaculate white table clothes it feels chic but not too formal. The menu changes regularly over the seasons although some of the signature dishes such as the fish skillet or the rib eye steak cooked on the bone to share are available all year round. The heated and covered terrace is lovely and can be enjoyed anytime of the year.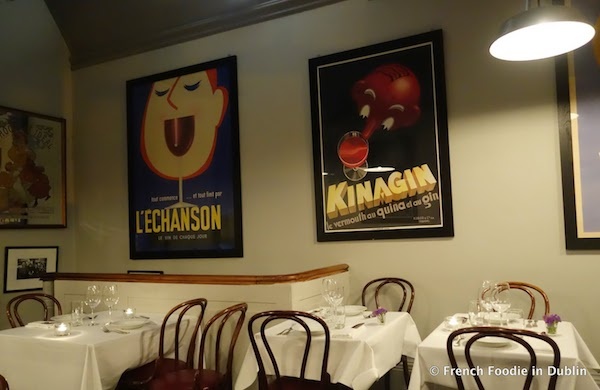 La Maison, 15 Castlemarket, Dublin 2
Restaurant Patrick Guilbaud
The only 2 Michelin Star restaurant in Ireland is French owned and one of the best places in the country for an unforgettable fine dining experience. Located in one of the prettiest and fanciest areas of Dublin and next door to the luxurious Merrion Hotel, the waiting staff are all French and very attentive. As for the food, it looks like art on a plate. If you're looking to treat yourself or that special foodie in your life, this is the place!
Restaurant Patrick Guilbaud, 21 Upper Merrion Street, Dublin 2
La Réserve
In the heart of Ranelagh village, there is a little French restaurant called La Réserve serving authentic French food. Their brunch menu available on Saturdays and Sundays from 11am to 4pm is great, with classic dishes like eggs Florentine and eggs royale as well as galettes (traditional savoury crêpes), croque-monsieur or brioche French toast. They have many French specialities on their a la carte menu including coq au vin (chicken braised in red wine), steak frites, onion soup, snails and much more. The atmosphere is intimate and the staff are very pleasant.
La Réserve, 53 Ranelagh Village, Dublin 6
____
Browse our deals for French restaurants in Dublin.