Best Hangover Cures in Dublin
When you're feeling a bit delicate but have just about enough energy to get out of the house in search of a hangover cure, have a read of this list of Dublin's best dishes to help ease your pain.
The Savage Roll from Lolly and Cooks
An absolute favourite, the savage roll from Lolly and Cooks is super delicious. With three locations across Dublin (Drury Street, Merrion Street and Grand Canal Dock) this café serves simple food, salads, sandwiches, hot pots and baked goods. In case of a hangover you should absolutely try their savage roll, which comes in three different flavours: the original, with rosemary and garlic or with cranberry. It's quite big and very good value at only €3.50.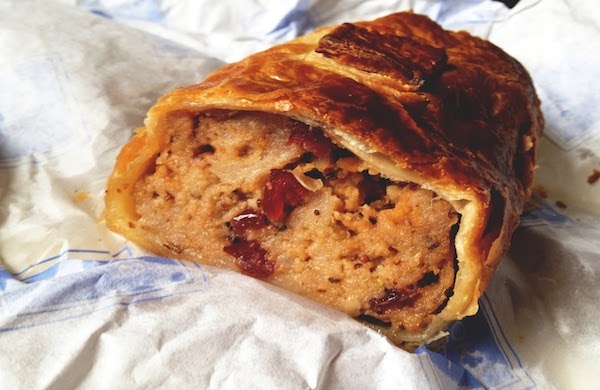 Lolly and Cooks, Drury Street/Merrion Street and Grand Canal, Dublin.
Breakfast of Champions in San Lorenzo's
Pretty much anything on the brunch menu of the New York style Italian San Lorenzo's is a hangover cure. They have so many tempting dishes that it can be difficult to make your choice. But if you ask me there's nothing like a good old fry up .In San Lorenzo's they call their fry the breakfast of champions and for €12.95 you get a massive plate filled with streaky bacon, sausage, a huge potato rosti, mushroom, black pudding and two fried eggs… and toast and baked beans. Go on, your hangover will thank you for it.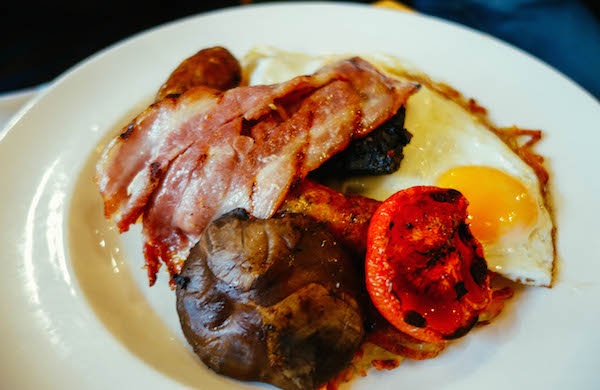 San Lorenzo's, South Great George's Street, Dublin 2
Burger from Bunsen
Some of us dream of a big juicy burger on the morning after a big night out and the best place for this is Bunsen on Wexford Street. Choose from a hamburger, a cheeseburger or make it a double if you're very hungry. They also do hand cut fries, shoestring fries and sweet potato fries to accompany your burger. A favourite amongst the sore heads of Dublin.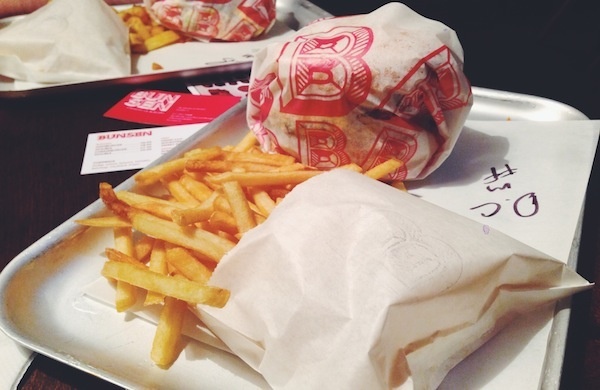 Bunsen, 36 Wexford Street, Dublin 2
Nachos or Breakfast Tacos from 777
777 is a hip Mexican cocktail bar and restaurant that serves smashing modern Mexican food. On Sunday they have a special deal where most of the dishes and some cocktails are priced at €7.77 which is particularly good if you're looking for a spicy hangover cure and a glass of the hair of the dog. Try their nachos or the breakfast tacos and you'll be cured in no time, especially if you wash them down with a margarita!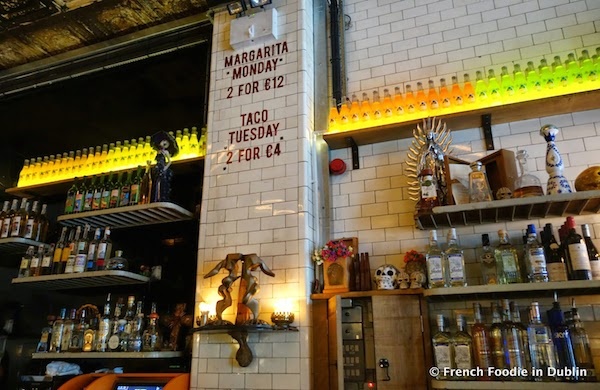 777, South Great George's Street, Dublin 2
____
Browse our deals for restaurants in Dublin.