5 Great Spots for Brunch in Dublin
BY: Ketty Elisabeth |
17 Jul 2014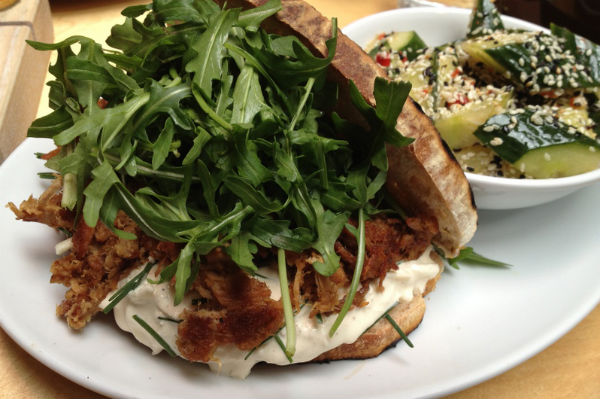 When you're getting up late at the weekend, brunch is the perfect meal. There's nothing like sipping a bloody Mary while enjoying some eggs benedict for a great late start to the day. Here is my pick of five great spots for brunch in Dublin.
Odessa
You always find a big queue of people at the weekends in Odessa, surely because they have been serving one of the best brunches in Dublin for many years. This funky restaurant is located in the heart of the city and has been my favourite place for brunch for years. The food and service have always been consistent: Irish breakfast, French toast, eggs benedict or huevos rancheros - their brunch menu offers all the classics you could crave.
Odessa, 14 Dame Court, Dublin 2. Tel: 01 670 7634
Avoca Café
Find yourself at the top floor of the Avoca store, only seconds away from busy Grafton Street in this café with shabby-chic interior. I recommend Avoca Café to the ladies who enjoy a girlie brunch. The room is bright and spacious and can be quite busy at the weekend but tables become available quickly. Try some of their pancakes served with berry compote, their mushroom on toast or their spicy lamb tagine. The menu is so tempting that it's almost too difficult to make a choice.
Avoca Cafe, 13 Suffolk Street, Dublin 2. Tel: 01 672 6019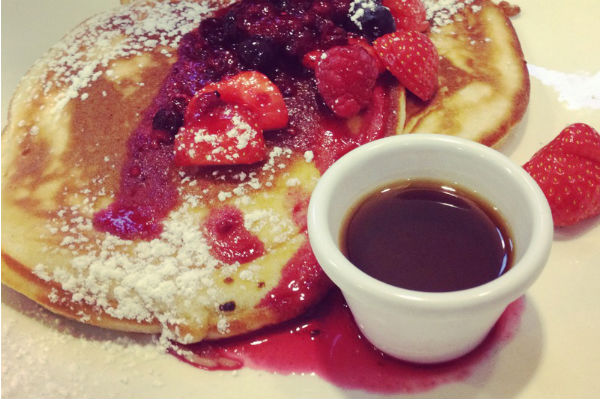 Whitefriar Grill
Whitefriar Grill has become a very popular spot for weekend brunches. They have a wide range of egg based dishes such as Norwegian eggs, gambas benedict, huevos rancheros and all their eggs dishes are served with fries. For meatier brunches, their specials are the way to go, I recommend their slow roasted pulled pork sandwich. Brunch at Whitefriar is very good value, portions are generous and the service is friendly.
Whitefriar Grill, 16 Aungier Street, Dublin 2. Tel: 01 475 9003
Herbstreet
My place of choice on a sunny day, Herbstreet has a great outdoor seating space where you can enjoy the cool surroundings of Grand Canal Square. It's another very popular restaurant so there might be a big queue when you visit but it's so worth it. The fish tacos at Herbstreet are the deal if you're looking for something spicy and incredibly tasty. They're served with amazing sweet potato wedges, avocado mousse and chipotle dip. If that sounds a bit too exotic for you, they also make pancakes, French toast, a full Irish breakfast and much more delectable brunch dishes.
Herbstreet, Hanover Quay, Grand Canal Dock, Dublin 2. Tel: 01 6753875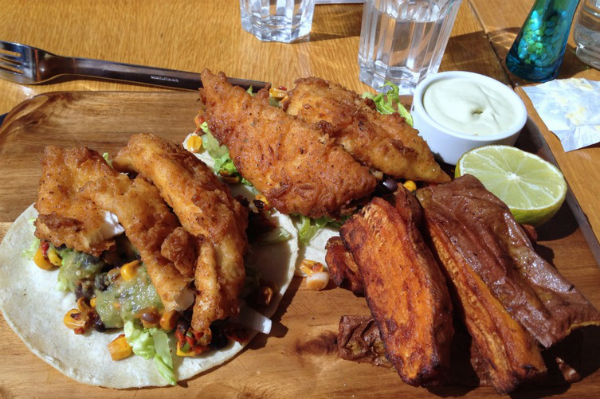 Brother Hubbard
This small independent café aims at not serving the classics for brunch, a great thing when you're looking for something different. Their dishes are inspired by Middle Eastern food and burst with flavours and colours. For a healthy brunch try their middle-eastern breakfast plate or if you want to indulge why not treat yourself to their Moroccan-style semolina pancakes, served with sweet ricotta cream, rhubarb orange compote and hazelnut almond praline. Brother Hubbard is a delightful place with warm staff and good food, no wonder why they're always packed.
Brother Hubbard, 153 Capel Street, Dublin 1. Tel: 01 441 1112
___
Check out our brunch deals in Dublin.