4 Dublin Farmers' Markets you Should Visit
BY: Ketty Elisabeth |
17 Jul 2014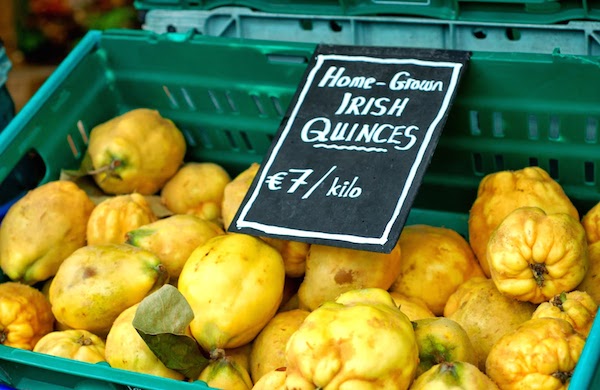 If you love food and are looking for things to do in Dublin at the weekend, why not head to one of Dublin's farmers markets for lunch or to buy some of your favourite Irish food products? Here's a list of some of the best food markets you can find in the capital.
Honest 2 Goodness Market
This is the one market you can visit anytime of the year without worrying about the changing Irish weather, as Honest 2 Goodness is an indoor market. Located in Glasnevin, it runs every Saturday from 9.30am to 4.30pm and it's a true food heaven. Quality bread, homemade jams and chutneys, cheeses, veg: you'll find everything you need for your weekly shopping. There are some very talented food producers like Arun Bakery, The Big Red Kitchen, Wild Flour Bakery and many more selling their delicious products. This is a must-do!
Honest 2 Goodness Market, 36a Slaney Close, Dublin Industrial Estate, Glasnevin, Dublin 11.
Dun Laoghaire People's Park Market
When the weather is sunny, Dun Laoghaire People's Park Market is the one to visit. It runs every Sunday from 11am to 4pm in People's Park. There are so many stalls to choose from that it's almost too difficult to decide what to get. Japanese food, Spanish tapas, crêpes, Indian curries, it's a true international feast. You also have freshly baked breads, fruit and veg stalls, chocolates and many more tasty homemade treats available from the vendors. This is a family friendly market with plenty of picnic tables where you can enjoy your food. On sunny days people also sit on the grass, the atmosphere is delightful and relaxed.
Dun Laoghaire People's Park Market, People's Park, Dun Laoghaire
Temple Bar Market
Every Saturday, the Temple Bar Market takes place in Meeting House Square, right in the heart of Dublin city centre from 9am to 5pm. This is a small market but the atmosphere is great as visitors are a mix of locals and tourists. You can sit onsite and enjoy some fresh Irish oysters with white wine, grab a Mexican burrito or just have a browse through the different stalls. There is a retractable canopy above the square, which comes handy when the weather is rainy.
Temple Bar Market, Meeting House Square, Temple Bar, Dublin 2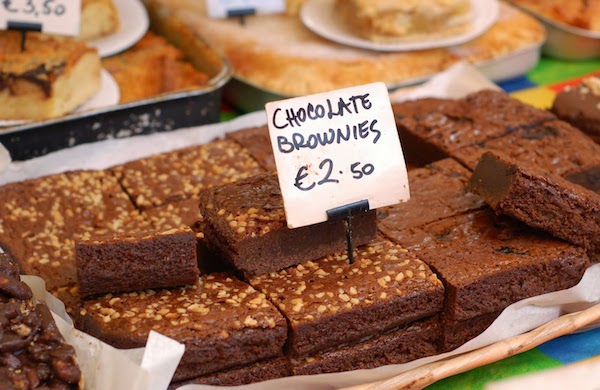 Howth Market
A favourite amongst tourist, Howth is also a great day out for locals who want to get out of the city. Howth Market runs every Sunday from 10am to 4pm. With about 25 stallholders, it's always a great place to stop if you're spending the day walking around Howth. There are also a few hot food stalls that are just perfect for a quick lunch.
Howth Market, 3 Harbour Road, Howth, co. Dublin
There are many other markets in Dublin city, a full list can be found on Bord Bia's website.
___
Check out our foodie deals in Dublin.