Dublin's Best BYOB Restaurants
BY: Ketty Elisabeth |
11 Feb 2015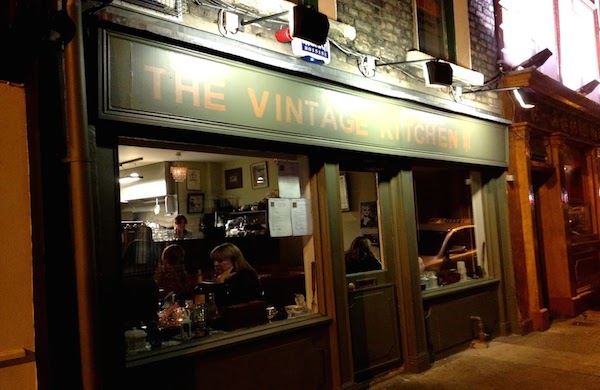 When eating out, ordering alcohol can sometimes increase your bill considerably but thankfully there are some good eateries out that apply a 'Bring your own booze' policy, what are they? Here is a selection of some great BYO restaurants in Dublin.
The Vintage Kitchen
You probably need to call this restaurant now if you want to book a table, as the Vintage Kitchen is extremely popular. Why? First of all the menu is just €25 for 2 courses and features great fresh locally sourced Irish products and also because they apply a BYO policy with no corkage fee. In this busy restaurant the food is beautifully executed and you can enjoy it with a bottle of your favourite alcoholic beverage, what's not to love?
The Vintage Kitchen, 7 Poolbeg Street, Dublin 2
Musashi
Musashi is without doubt one of the best places for sushi in Dublin. This Japanese restaurant on Capel Street is the perfect place for matching sashimi or a good noodle dish with that great wine you found in your local off-licence. If you don't find yourself in this part of the city, the two sister restaurants Zakura on Wexford Street and Musashi IFSC also have a BYO policy and similar delicious food. Corkage fee is €6.
Mushashi, 15 Capel Street, Dublin 1
Salt Lick
Salt Lick is not exactly your typical restaurant experience, it's a BYO pop-up restaurant. Salt Lick takes place every Friday and Saturday in Hobarts Café in Ranelagh and offers a different themed-menu every month. The menu is priced at €25 for 2 courses and €30 for 3 courses and you can bring your own alcohol. If you fancy sipping a cocktail or 2 during your meal bring your own spirits and they will even create a lovely drink to pair with your food.
Salt Lick, 55 Ranelagh Road, Dublin 6
Little Jerusalem
For something a little different and oriental, head to Little Jerusalem on Wynnfield Road in Rathmines. This restaurant serves Middle-Eastern cuisine, it's quite small but cosy with a very nice atmosphere. Food is reasonably priced and features items such as lamb koftas, falafels, baba ganoush, hummus and other delectable fares. You can bring your own and there is no corkage fee.
Little Jerusalem, 3 Wynnefile Road, Dublin 6
Dux and Co
Dux and Co is a quirky little place in Temple bar, situated on Wellington Quay. This casual restaurant serves smalls nibbles, cheese and meat platters as well as large sharing plates perfect for dinner with a group of friends. You can bring your own (no spirits) and the fee is €4.50 for a bottle of wine and €6 per table for beer.
Dux and Co, 51 Wellington Quay, Dublin 2
____
Browse deals for places to eat in Dublin.