Dublin's Creative Quarter: A New Foodie Hub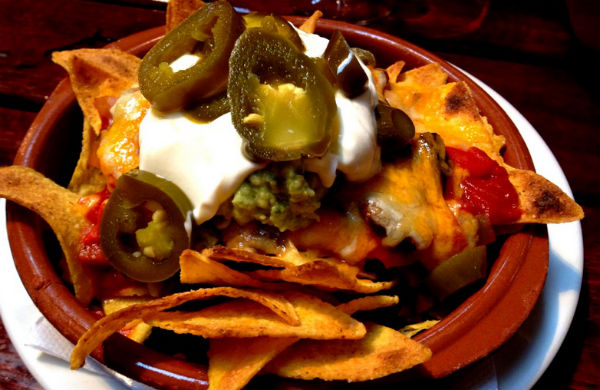 Dublin's creative quarter is an exciting part of the city that stretches from Stephen's Green Lower to Exchequer Street and from South Great Georges Street to South William Street. It's an area known for art galleries, design shops, cool cafes and great restaurants. Here's the top five restaurants Dublin hosts in this expanding hub.
Coppinger Row
Coppinger row is a funky eatery serving Mediterranean food for brunch, lunch and dinner. Their brunch dishes are full of flavour and include the garlic and chili prawns a la plancha or the grilled merguez sausage with ratatouille, sourdough bread and poached egg. In the evening time, the buzzing room is ideal for a dinner to catch up with friends.
Coppinger Row, off South William Street, Dublin 2
The Pepperpot
Located on the first floor of the stunning Powerscourt centre, The Pepperpot is a little independent Irish café. Their bacon sandwich is absolutely divine, made with their homemade bread, bacon, roast pear and Montgomery cheddar - a delectable inexpensive lunch! Sandwiches, salads, seasonal tarts and baked goods are some of the uncomplicated dishes on the menu. The cute tablecloths and mismatched crockery will definitely charm all you ladies out there.
The Pepperpot, Powerscourt centre, South William Street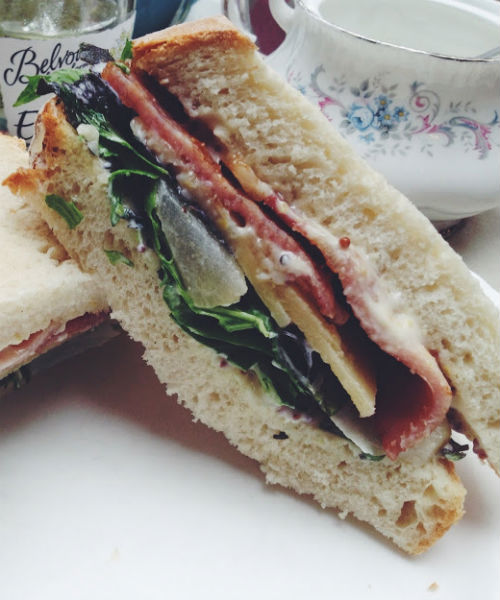 The Market Bar
The Market Bar is a converted warehouse which hosts a bar and tapas restaurant. The beautiful red brick walls and wooden benches bring lots of character to your dining experience. Some of their best dishes are their indulgent nachos, their fiery patatas bravas or spicy chicken and chorizo skewers. Food and service are consistently good in the Market Bar and their large plates are wonderful for sharing.
The Market Bar, 14A Fade Street, Dublin 2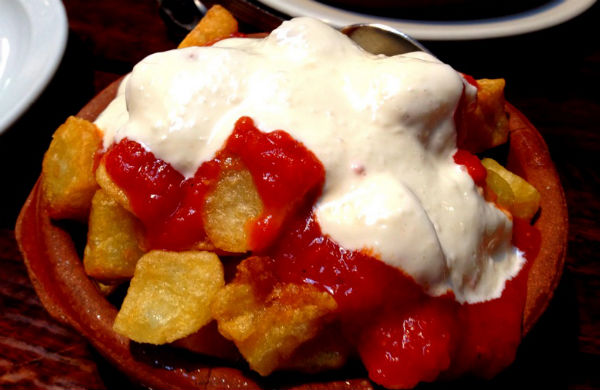 Rustic Stone
Rustic Stone is a must-visit, especially if you appreciate a good steak. Dylan Mc Grath's cuisine is modern, tasty and healthy. You can order from their 'on the stone' menu (which pretty much means you're cooking your own steak to your tastes), get a glamburger or try their terrific pork parpadelle (Fried pork mince with onion, rosemary, bound with pumpkin, honey and sage). Before your meal you can order one of their excellent cocktails at the bar to start indulging before your feast.
Rustic Stone, 17 S. Great Georges Street, Dublin 2
L'Gueuleton
There aren't many places in Dublin where you can eat 'escargots' (snails) but L'Gueuleton is one of them. This restaurant with Gallic flair serves some very French food like fondue of St Marcellin cheese with breadsticks or French onion soup as well as a combination of French and Irish cuisine. The French bistro style dining room is beautiful and they also have two outdoor seating areas to enjoy on beautiful days.
L'Gueuleton, 1 Fade Street, Dublin 2
____
Find a deal for a Dublin restaurant.