5 Must Haves: Get Your Face Festival Ready
BY: Sue Jordan |
1 Aug 2014
Make up is made to be fun at the best of times - we're painting our faces for crying out loud. Never more so though when the one week of clement weather that is Irish summer rolls around and almost every weekend sees a festival take over our timelines.
Should you have shrugged off the Fear Of Missing Out and actually bought yourself some festival tickets, it's very easy these days to get 'party in a field' ready without looking like you've been let loose with Crayola.
Shiseido Expert Sun SPF 30 - €31 from Bliss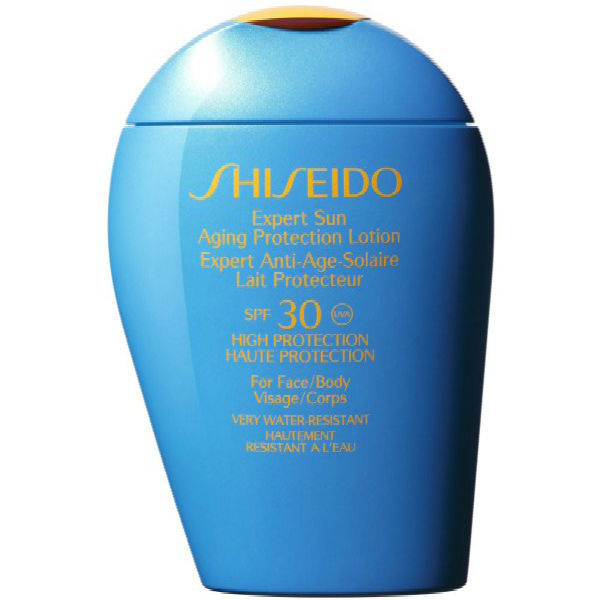 Luxury Japanese brand, Shiseido are number one in the USA when it comes to sun protection. While you trudge through muddy fields in search of the next stage, welly clad and ecstatic, it's easy to forget that the sun is still doing its thing behind the clouds.
Shiseido's Expert Sun is completely waterproof and has incredibly high coverage for very little product. It evens skin tone beautifully and the ickle blue bottle is small enough to pop in your windjammer pocket, should you be inclined to freshen up between sets.
The Urban Decay Electric Palette - €45 from Debenhams
One palette to rule them all, one palette to bind them. The Electric Palette, released by Urban Decay this year has all you could ever need for bright frivolity. Marketed as a 'pressed pigment' palette rather than shadow, these psychedelic shimmers and mattes can be used anywhere you choose. Use straight from pan with fingers as shadow or with a wet fine tipped brush for liner or for fun face paints. The real party piece of Electric, however, is that each colour is pigmented enough to double as hair chalk! Go on, pretend you don't want it.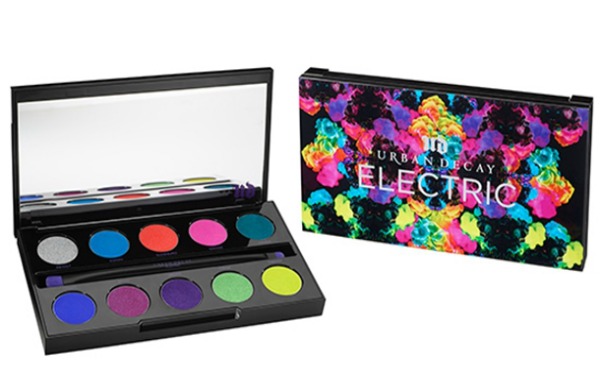 Bourjois Waterproof Coloured Liners - €6.49 from Boots
There are zero rules when it comes to summer festival makeup so it's the ideal time to experiment with colour. Doing that with almost no effort can be trickier. That's why Bourjois' brightly coloured liners are your friend. Brightly coloured liners that are also waterproof and don't cost the earth, even more so.

Budget brand, Bourjois have added five colours to their liner offerings for the summer months. A mix of shimmers, mattes and pearlescent finishes can be worn as liner alone for a pop of colour or all over the lid and smudged in with your finger for effortless eyeshadow. A couple of these thrun in your rucksack and you're golden.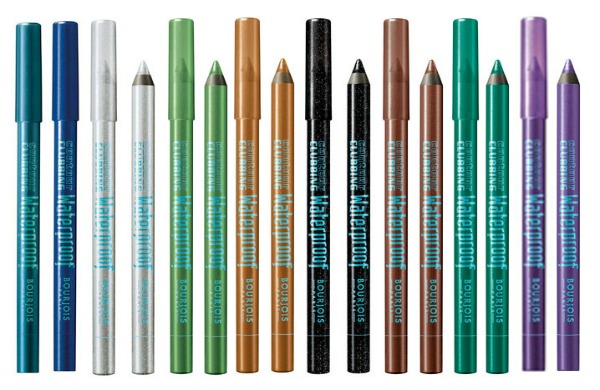 NYX Glam Bright Duo - €15 from Littlewoods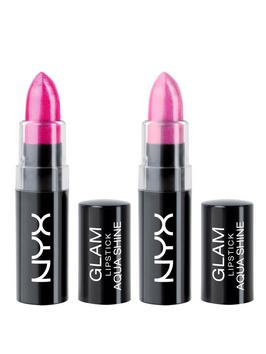 While coloured liner might whet the whistle of many revellers, others much prefer a high octane lippie. American budget beauty brand NYX has finally made its way across the Atlantic and is readily available now. If any brand know how to do bright, it's NYX.

Glam Bright Duo give intensely pigmented colour and the shimmer only adds to the dramatic effect. A two second slick with one of these and you're good to go for the duration with minimal top ups. That's festival genius right there.
Vichy Thermal Spa Water Spray - €9.99 from Boots
And finally, a versatile festival must have regardless of the weather, your choice in makeup or indeed whatever else you've packed. This Thermal Water Spray can be used to set your makeup in place for the entire day - handy when you're hotfooting it about. Use this to instantly cool down, without ruining your look (if you've been blessed with the weather), to freshen tired tootsies that have been dancing all day long and, in a pinch, to be sprayed directly into your hung over mouth, while you lie prone in the tent the morning after. Don't judge me. Just thank me later.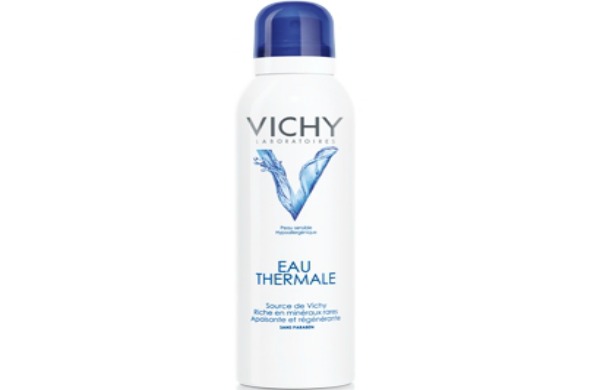 ____
See our Dublin beauty deals.