Interview with Clémentine Agron: Shop Manager at Cocoa Atelier
BY: Ketty Elisabeth |
15 Sep 2014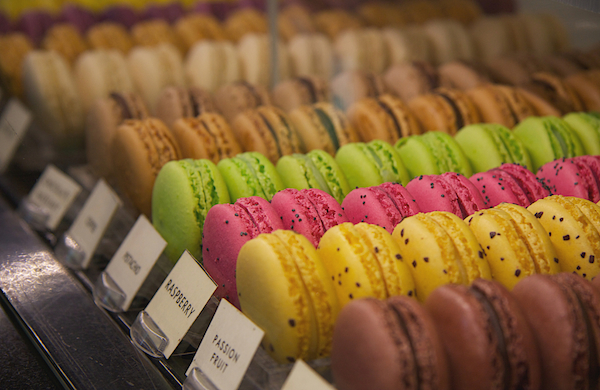 Cocoa Atelier is the most stylish chocolate shop you'll find in Dublin, selling handmade chocolates, gorgeous French macarons and plenty of other beautiful sweet treats. I met with French lady, Clémentine Agron who is shop manager of this chocolate heaven located in Dublin's creative quarter.
How did Cocoa Atelier start in Dublin?
Cocoa Atelier was the realisation of a lifetime dream for French chef and businessman, Marc Amand. Born in France, Marc hankered after the idea of opening a stylish chocolate boutique in Ireland, through which he could bring unique chocolates and confectionery to the Irish market. In 2010, Marc took the plunge and set up a specialised chocolate laboratory in Dublin 12 and in June 2010 Cocoa Atelier's flagship store opened its doors on Drury Street, Dublin 2.
What is your role in Cocoa Atelier?
I'm in charge of the shop and the chocolate lab teams, marketing, retail and wholesale customer relations, new product development and PR.
Did you have a food qualification/background before working in Cocoa Atelier?
Yes, I did a food and wine MBA in Paris and worked for one of the most prestigious chocolate brands in the world - La Maison du Chocolat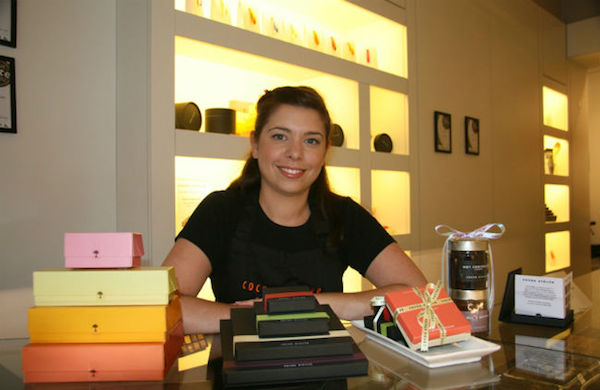 What should I try?
Our most popular products are anything that is salted caramel flavour (ganache, paste, macaroon, ice cream) as well as our praline velvet almonds covered in chocolate. My personal favourites are the milk, salt and caramel ganache and the seasonal absinthe and lime macaroon.
What do you love the most about your job?
Being surrounded by amazing products all the time, the creativity of finding new ideas for seasonal ranges and sharing my passion for food with customers.
Can you recommend some good spots for eating out in the Creative Quarter?
Food-wise I love the sausages in Worscht in the George st Arcade, varied and fresh products. I'm addicted to the raw juices in Bubblicity in the arcade as well - so healthy and filling when you're on the go - and I'm always up for a cocktail on the rooftop of the Fade St Social. For a treat, dinner at Olesya's Wine Bar is always a good option, with great food, service and wine of course.
Cocoa Atelier, 30 Drury Street, Dublin 2
Related Articles
Dublin's Creative Quarter: A New Foodie Hub
Oolong Flower Power - Ireland's Biggest Tea Emporium
Meet the Chef: Juan Manteca – Head Chef at Wagamama
The Coolest Café on the Northside: Brother Hubbard
____
Discover more culinary treats in Dublin.