The Words of a Dublin Fashion Designer - Zoe Carol
BY: Edwina Elizabeth |
1 Oct 2014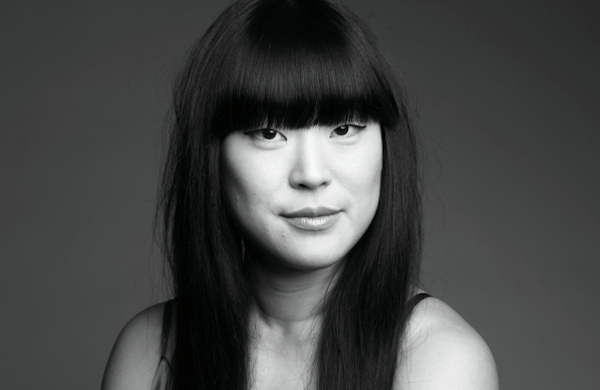 Zoe Carol is a science graduate, a Hong Konger, a Galwegian, a New Yorker, a Dubliner and a damn fine fashion designer. Her designs first caught my attention in Atelier 27, a small but gorgeous boutique that celebrates and sells Irish and Irish-based designers' clothing, accessories and jewellery. Having graduated as a fashion designer many moons ago myself, I tend to find beauty in well-structured designs that have a story behind their birth. There's always a story behind the designer's birth into fashion too and Zoe's caught my attention. But why should I tell Zoe's story when she can tell you herself…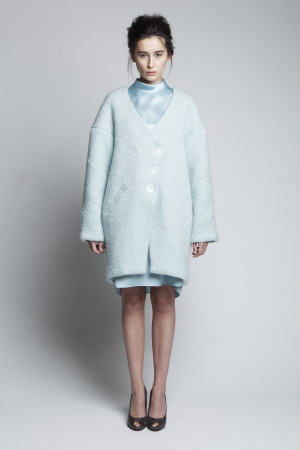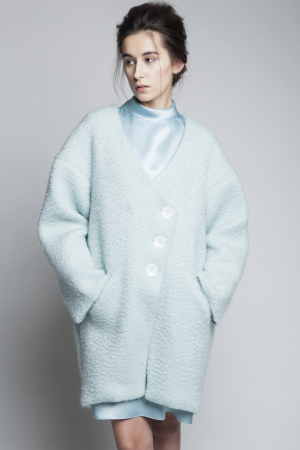 When did you know fashion design was your calling?
I think I always knew deep down. I used to watch 'Fashion Television with Jeanne Beker' with my mum. It was my favourite show (along with Dallas) and it started in '85. Growing up, I was ambitious and wanted to be several things: a barrister, a ballerina, a doctor, a Playboy bunny (yeah, weird), an interior designer and an occupational therapist. Oddly, I never thought a career in fashion design was possible until my parents encouraged me to study in New York after I graduated from my science degree from Trinity! Even then it was all a dream until I worked the hardest I've ever worked in my life at Parsons - my passion never waned so I knew then.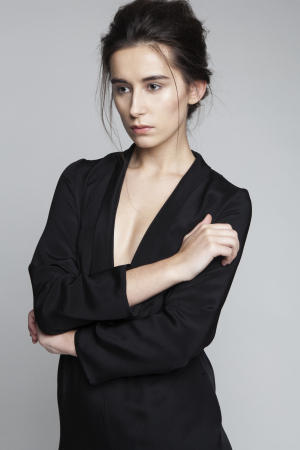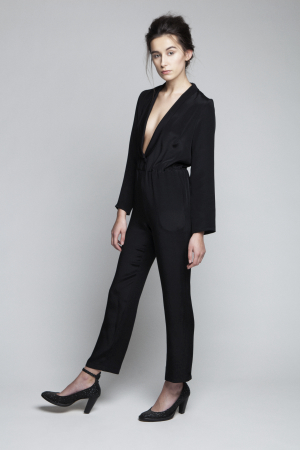 How has growing up in Hong Kong and Galway and now living in Dublin had an influence on your creativity?
I'm not sure but maybe it doesn't restrict me to one single cultural limitation? Travelling has always been a love and I guess having both an eastern and western cultural influence creates a balance. Without my experiences, I wouldn't be who I am and by association, my designs wouldn't be what they are.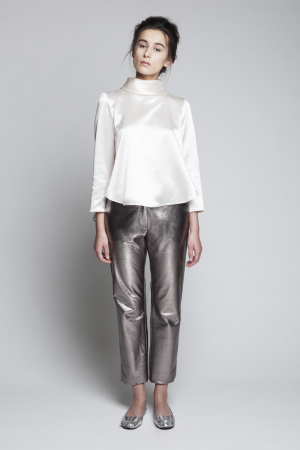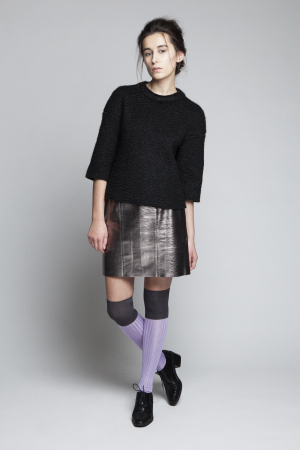 What do you think about the fashion design scene in Dublin?
I really like it. There's room to grow in it and I've found that unlike other cities, it's a culmination of creatives from many different disciplines. When I build a team to work with, for instance, a lookbook, I give everyone ownership. They each come to the table with creative freedom and it's that personal investment that is unique to the Dublin scene that makes it special.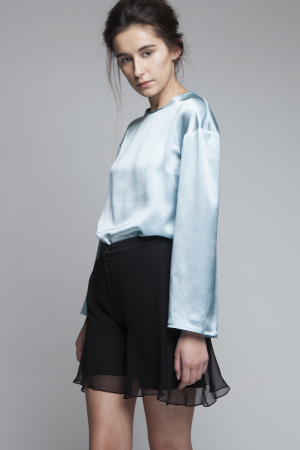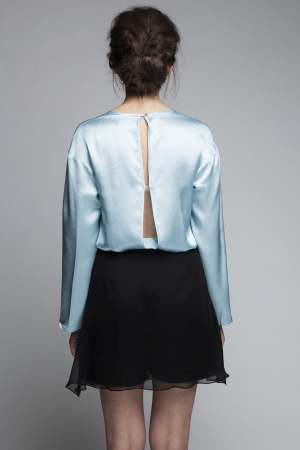 Tell me about your latest collection
It was inspired by National Geographic photography of the majestic Antarctica. Aerial images of the region reveal the dramatic graphic shapes of the landscape - calm yet powerful, these patterns are echoed in the pared-down shapes and clean silhouettes. Drama unfolds in exaggerated details - external pockets recalling the protective clothing worn by early explorers of Antarctica and giant inverted pleats echoing their tented camps. Jagged rock and exposed, mineral-threaded stone inspire a colour palette of cool greys and blues with touches of metallic silver. The region's textures are reflected too in the use of smooth wools, crepe satin silk and metallic leather. The balance of separates, dresses and coats expressed in this collection are created for the woman of poise, femininity and self-assurance. Key pieces include a textured wool-mohair cocoon coat, silk crepe tailored jumpsuit, pewter leather pencil skirt, curly mohair sweater, silk slip dress.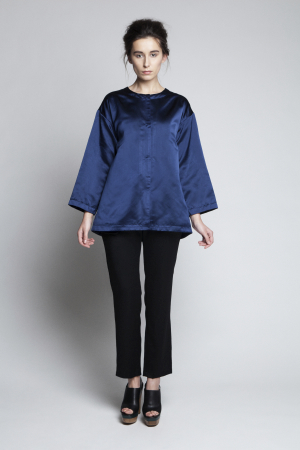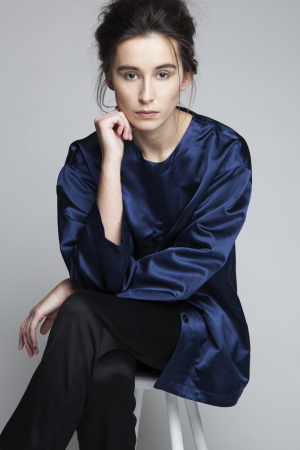 What sizes do you dress?
I essentially dress all manner of sizes. Right now, my collections fit up to a 12/14 and that's just more for practical reasons but when it comes to my bespoke clients, they have ranged from a UK 6 to 26. Like love, fashion has no boundaries.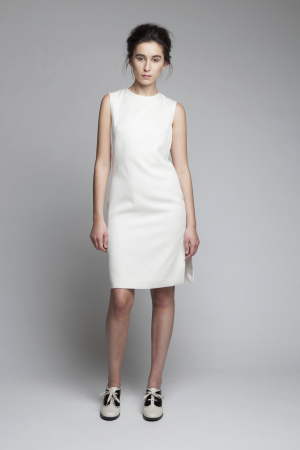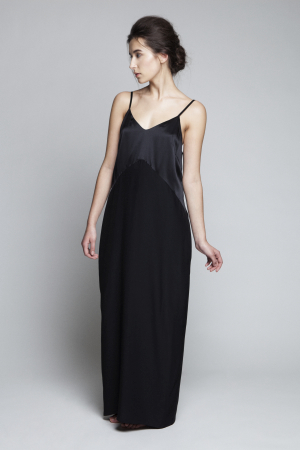 If you could dress any red carpet star, past or present, who would it be?
From the past, Peggy Guggenheim. What a woman. From the present, it would have to be Tilda Swinton.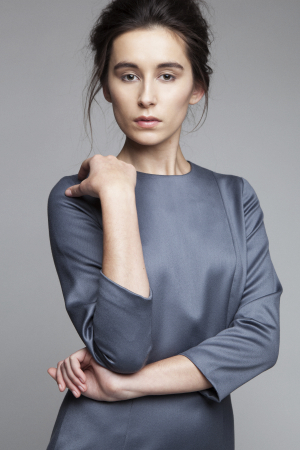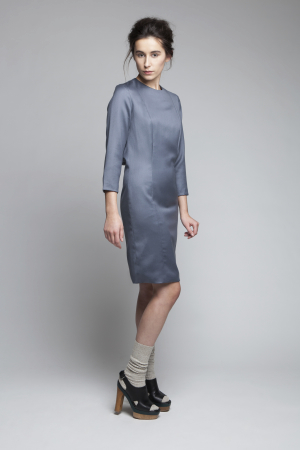 If you could showcase your collection in any catwalk and in any department store / boutique, where would it be?
New York fashion week is definitely up there and Lane Crawford is my ultimate dream department store to be in.
For more information on Zoe Carol and her designs, visit her website: www.zoecarol.com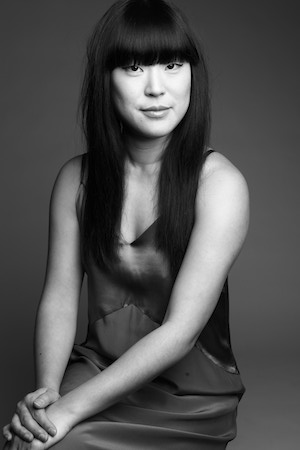 Photographer: Johnny McMillan

Stylist: Ali Care

Copy, Art Direction & Design: Mr & Mrs Stevens

Hair: Maricia at Davey Davey

Make-up: Blue Evans

Model: Sibeal Ito at Distinct Model Management
Related Articles
How to Choose a Handbag to Compliment your Body
A Shopping Guide to the Powerscourt Shopping Centre
How to Choose the Perfect Pair of Jeans
____
Browse the latest Dublin fashion trends.