4 Dublin Pubs for Live Music Lovers
BY: Edwina Elizabeth |
7 Jul 2014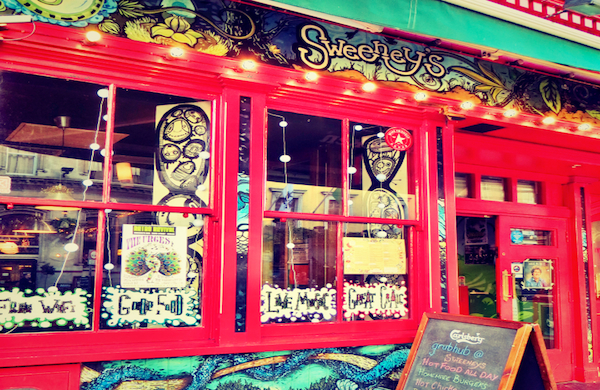 Dublin is known for its pubs. It's also known for it's 'ceol agus craic' and sure why wouldn't it be with the global acknowledgment and love of our traditional Irish music. However, accordions and spoons aside, Dublin is a hot spot for plenty of other genres of live music - particularly rock, indie, folk and dance. We love our pubs and we love our music so when you put them both together you get a love for live music pub venues. Here are my favourites:
The Grand Social
Don't let the size of The Parlour Bar to the front of this establishment fool you as The Grand Social boasts more than meets the eye: 'The Ballroom' downstairs, 'The Loft' upstairs and a beer garden called 'The Garden' are all tucked under one roof. It's a lovely wee spot for a quiet pint but it's alter ego bursts into action when there are gigs on. The ballroom usually plays host to club nights and indie bands. The loft has had many a DJ blast his/her tunes up to the multicoloured circus tent ceiling and the garden takes the overspill of customers who want to get a bit of 'fresh air.' An excellent venue for fresh thinking - the Grand Social events include regular nights dedicated to jazz, reggae and indie as well as up and coming unsigned music acts.
The Grand Social, 35 Lower Liffey Street, Dublin 1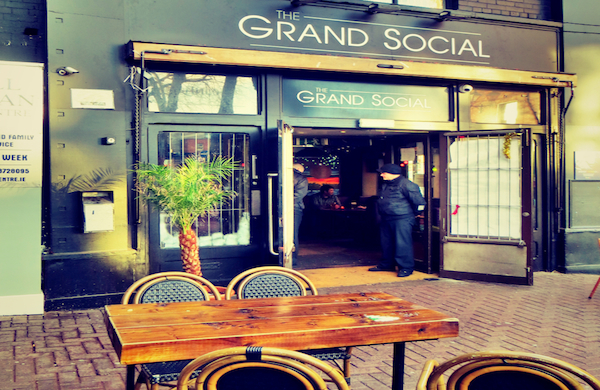 The Workman's Club
Along the quays and only a short stroll from Temple Bar square, the Workman's Club has a great vibe about it with lots of spaces to suit every taste from the main room to the venue bar and the vintage room to the rooftop terrace. Downstairs, just inside the front door, you'll find the main room where bands usually play. Upstairs you'll find a DJ or two spinning seven nights a week with free entry. Regular club nights usually have a small cover charge. Expect an eclectic mix of music from indie and rock bands to hip-hop and house DJs. The rooftop terrace i.e. the smoking area is quite big and can get very busy so it's handy that there's a bar there too.
The Workman's Club, 10 Wellington Quay, Dublin 2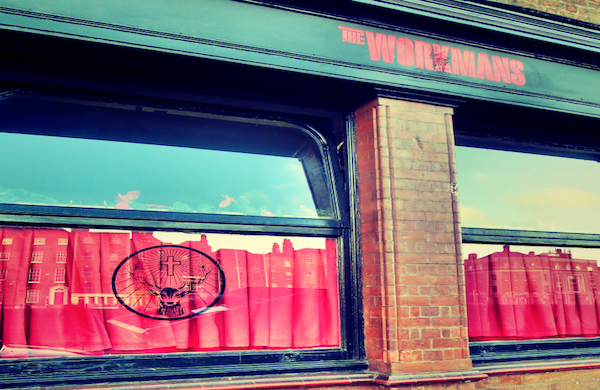 Sweeney's Bar
With free entry to most gigs and three floors to choose from, Sweeney's is a rockin' spot. Sweeney's are big supporters of up and coming talent so there are gigs happening most nights of the week. There's a boho/indie/rocker feel to the ground and first floors as these are where you will find the bands playing. Downstairs in the 'Sweeney's Underbelly' you'll find regular reggae nights and DJs. There's a small smoking area to the back of the pub but everyone usually piles out onto the pedestrianised street which is fun and buzzing during good weather.
Sweeney's Bar, 32 Dame Street, Dublin 2
Whelan's
Whelan's on Wexford Street is an institution at this stage and the list of national and internationally famed rock, indie, folk and DJ'ing talent who have graced its stages is endless. Live music takes place in the pub, in the main venue, 'Upstairs @ Whelan's' and in 'The Parlour'. Most gigs downstairs in the pub are free whereas you usually have to pay for gigs in the other parts of the venue. An IMRO Live Venue winner, Whelan's has been the starting ground for many a musician and a home to come back to for many a star.
Whelan's, 25 Wexford Street, Dublin 2
Some pubs offer live acts seven nights a week with others saving themselves for the weekend so it is best to check their websites before you plan your visit to save disappointment. Some gigs are free entry and others have a door charge.
Other recommendations for live music pub venues are:
The Pint, 28 Eden Quay, Dublin 1
Fibber Magee's, 80-81 Parnell Street, Dublin 1
The Mezz, 23 Eustace Street, Temple Bar, Dublin 2
Doyles, 8/9 College Street, Dublin 2
The Merchantile, 28 Dame Street, Dublin 2
Bruxelles, 7 Harry Street, Dublin 2
____
Check out our deals for gigs and concerts in Dublin.