My Salivating Search for the Best Sandwich in Dublin
BY: Ketty Elisabeth |
29 Sep 2014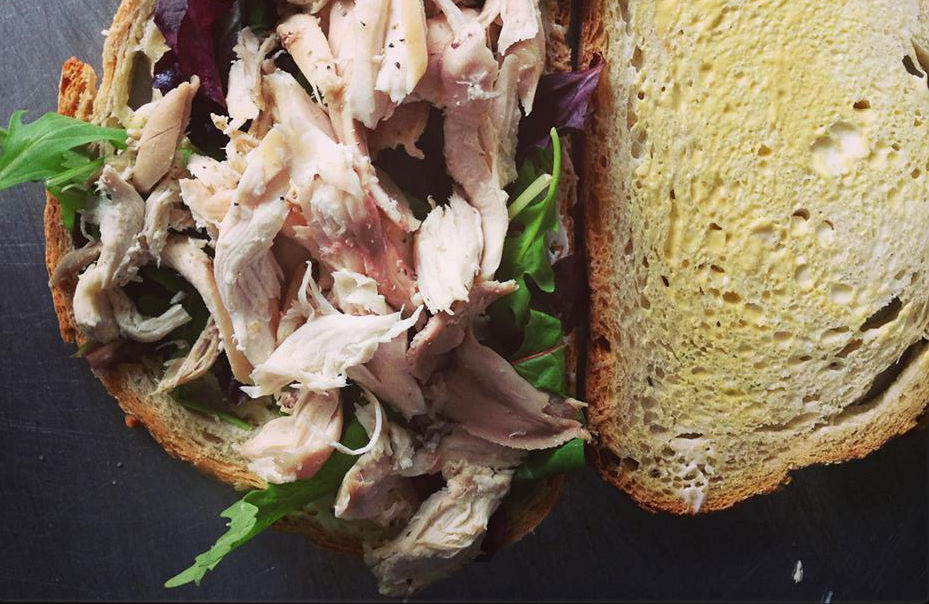 Long gone is the time where the chicken fillet roll was the king of sandwiches, Dublin is going through a real sandwich revolution and lunchtime has never been tastier. In an effort to hunt down the best sandwich in Dublin I ended up with this list of my favourites (be prepared to salivate!):
The Porcetta in the Fumbally café
This soft ciabatta sandwich is filled with slow roasted pork, apple sauce and caper mayo served on a small wooden board. At first bite, all the juices drip over your fingers and you will never want this sandwich to be over. It's so good that it might be a little too small.
The Fumbally, Fumbally Lane, Dublin 8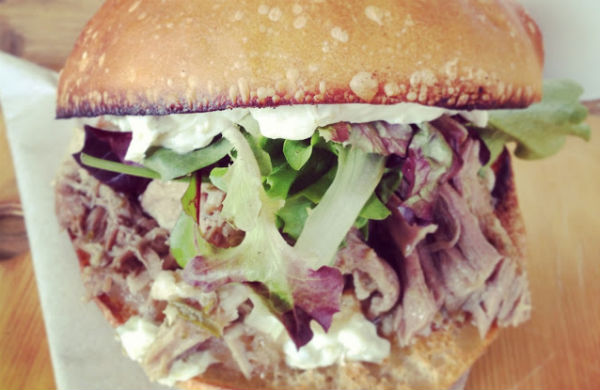 Image copyright of French Foodie in Dublin
The Bacon and Pear in the Pepperpot
This quirky little café located on the first floor of the Powerscourt centre is home to the best bacon sandwich in Dublin. First of all, the bread is out of this world: light, fluffy and so fresh. Then it's filled with bacon, roast pear, Montgomery cheddar and wholegrain mustard. This sandwich is heavenly and the beautiful surroundings make the experience even more enjoyable.
The Pepperpot, The Powerscourt Town House, South William street, Dublin 2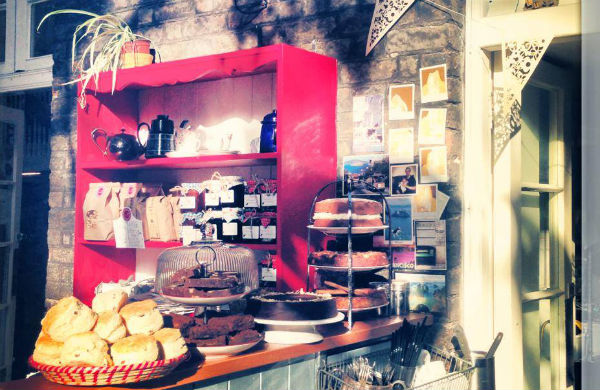 Image copyright of The Pepperpot
The Ham and Cheese Sandwich in Oxmantown
A ham and cheese sandwich doesn't sound very exciting, right? Well in Oxmantown, it is something else: beautiful sourdough bread filled with ham hock, grilled gruyere cheese, creamy béchamel sauce, roast plum tomatoes and pickled onion. Oxmantown is one of the best sandwich joints in Dublin and you'll want to go back for more.
Oxmantown, 16 Mary's Abbey, Dublin 7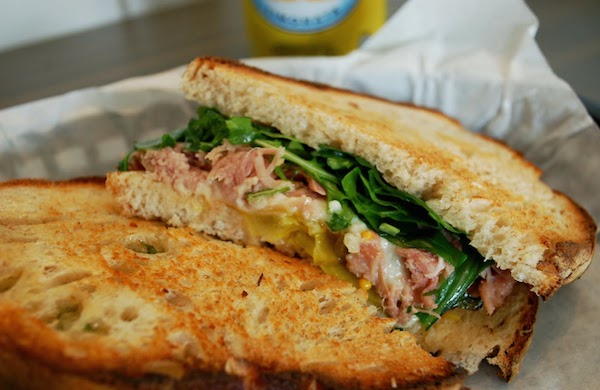 The Pulled Pork Sandwich in Brother Hubbard
Brother Hubbard is the coolest cafe on the north side - this little independent café serves a selection of tasty fares but their pulled pork sandwich is becoming one of the Dubliners' favourite lunches. It's one of their 'hot special' sandwiches: toasted sourdough bread, and spicy slow roast pulled pork makes this sandwich an incredible lunch.
Brother Hubbard, 153 Capel Street, Dublin 1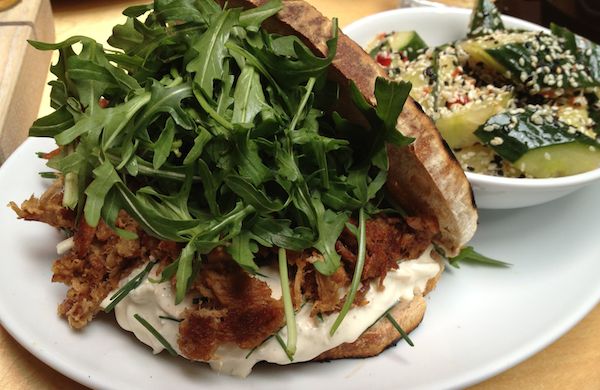 The Chicken Sandwich at Poulet Bonne Femme
For those who prefer a chicken filling, look no further than Poulet Bonne Femme located in the basement level of Avoca on Suffolk street. Their hot rotisserie chicken sandwich is simple but excellent: juicy tender chicken, mayonnaise, butter, Dijon mustard and mixed leaf salad served in an incredible sourdough bread.
Poulet Bonne Femme, Avoca, 13 Suffolk Street, Dublin 2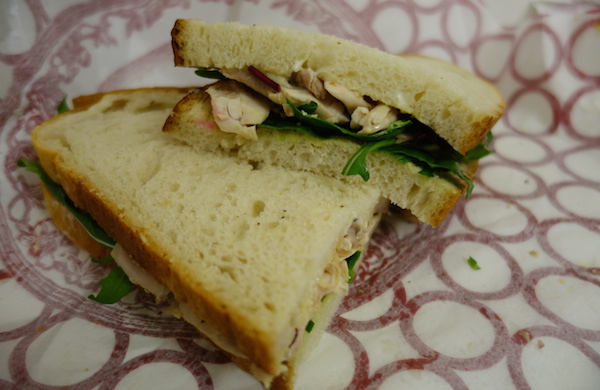 Header image copyright of Poulet Bonne Femme
The Reuben, The 147 and The BBQ Pork at 147 Deli
The sandwiches are so good at 147 Deli that I can't even pick my favourite. If you're looking for the best Reuben in Dublin, you'll find it there, made with top quality rye bread and oozing with tasty corned beef, sauerkraut, Swiss cheese and Russian dressing. If you want something beefy, the 147 Cheese steak is the one: rare beef, gruyere cheese and balsamic port braised onions on a beautiful ciabatta bread will please your hungry belly. Then, there is their fantastic BBQ pulled pork sandwich which is delicious, spicy and messy.
147 Deli, 147 Parnell Street, Dublin 1
Related Articles
The Coolest Café on the Northside: Brother Hubbard
5 Great Spots for Brunch in Dublin
Best Cafes in Dublin for a Coffee and a Smoke
Dublin's Creative Quarter: A New Foodie Hub
____
Now that you're salivating, drool over a Dublin restaurant deal.