A Shopping Guide to the Powerscourt Shopping Centre
BY: Edwina Elizabeth |
7 Jul 2014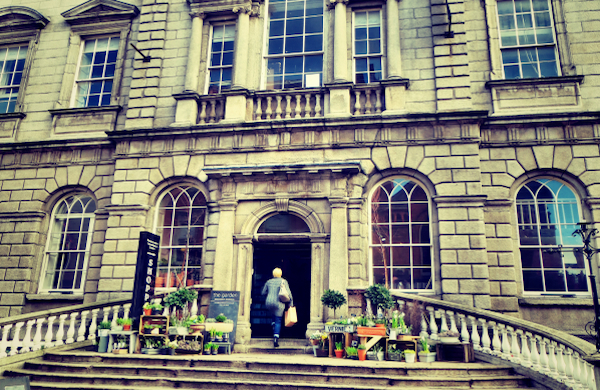 It's easy to love shopping in Dublin and everything that comes with it - browsing, buying, stopping for coffee, mingling with bargain hunters, meeting with friends and dining on good food to refuel so you have the energy to cart your purchases home. One place that always keeps me coming back for more, rain, hail or shine is the Powerscourt Shopping Centre in Dublin 2, because, as they say so themselves, it is a 'Centre like no other.'
Housed in a gorgeous Georgian 'townhouse', the Powerscourt Shopping Centre is a stone's throw from Grafton Street - right in the heart of the high end fashion quarter of the city. With over 40 shops and restaurants to choose from, you could say it's a one stop shopping experience.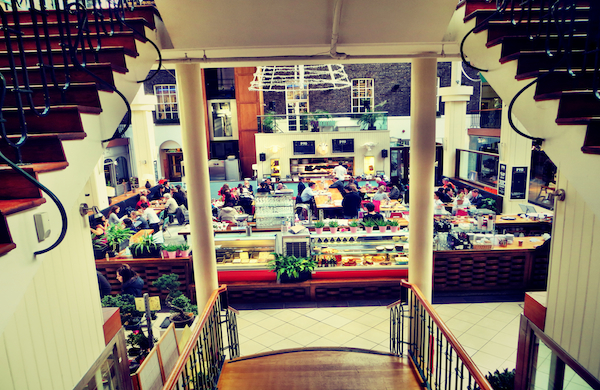 There's something for everyone in this shopping centre - Irish design shops are parked next to international retailers; antiques can be found alongside contemporary homeware; garden inspirations lead you to jewellery creations; and when you're ready to take a break, there are a number of cafés and restaurants to tickle those taste buds. The centre even has an Irish dancing museum and a theatre on the second floor. All of the retailers are gems in the crown but here's a handful of my favourite haunts.
A. Rubanesque
A. Rubanesque is a ribbon and trimmings boutique but not your average shop as it is Ireland's only Passementerie (the art of making elaborate trimmings) Boutique. All the lace, ribbons, buttons and trimmings are sourced internationally by the owner, Fashion Designer, Alexa O'Byrne. Even if you have nothing to trim or button, this shop is worth a visit. It's light and airy with a fabulous selection and they hold sewing classes to teach the art of getting that thread through the eye. It has a special place in my heart because I bought lace and ribbons for my wedding dress there last year and Alexa and her staff were on hand for friendly advice and inspiration.
Article
Article is a contemporary tableware and homeware brand. John Adams opened the shop back in 2010 and sources his products from Irish Designers and beyond. It's the ideal place to go to if you have a gift to buy or if you want to cheer yourself up with something funky for your own home. The shop is quite minimalist looks-wise, but gives off a stylish, expensive air. Product prices are quite competitive and reasonable when you consider their quality and design.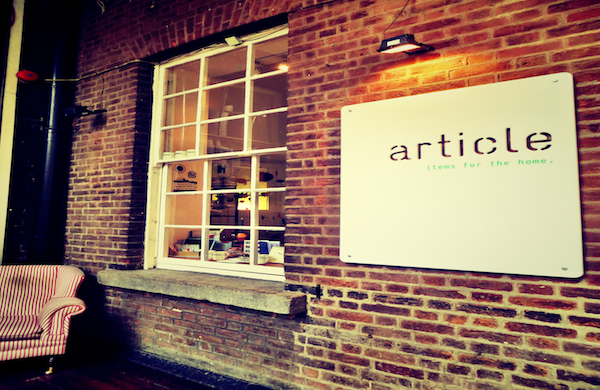 The Loft Market
The Loft Market is a fashion and design boutique with a difference - it's a collection of different Irish based designers. Founded in 2007, many designers and artists started off their successful careers here. It's a showcase for creative talent - a great spot to find quirky jewellery, freshly designed clothing or vintage accessories and if design is your thing, you can even apply to showcase your own wares as they are all about the next big creative thing.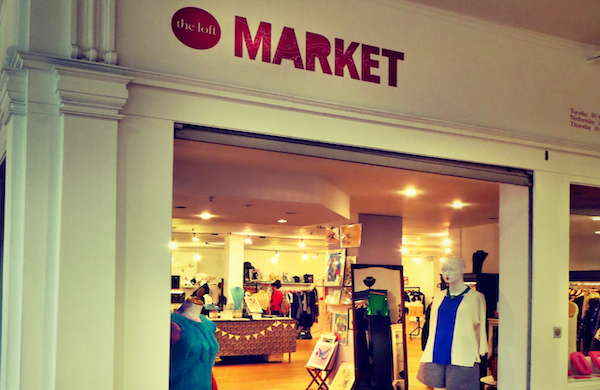 The Doll Store
The Doll Store, Hospital and Museum I don't collect dolls or teddies but I love popping into this treasure trove of childish wonder and adult craftwork. You'll find it on the second floor and it's full of dollhouses, miniature items for dollhouses, dolls, teddies and some traditional toys. The Hospital has been around since 1938, which actually marks it as Ireland's oldest hospital. It's a great place to bring the little ones or for the little one in you.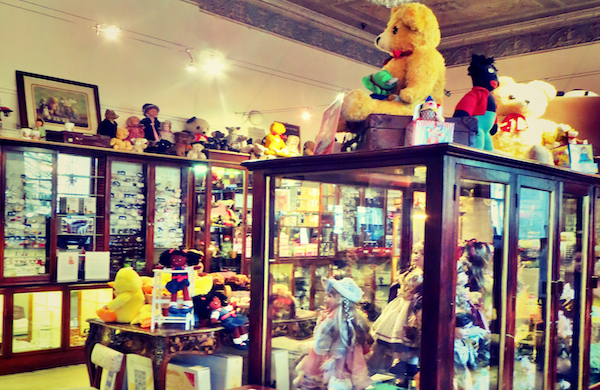 Wining and Dining
When it comes to wining and dining at the Powerscourt Townhouse Centre, there are a number of places to choose from, Café Toga is an ideal place to grab a coffee if you are on the go. Terrazzo Italia is an Italian restaurant, sure you'd never guess that. The Pepper Pot Café dishes up delightful salads and sandwiches to eat in or take away. However if these don't tickle your taste buds and you fancy some foodie bites along with a beverage of an alcoholic nature then try either Lost Society who make really fine cocktails and have a selection of tasty lunches and evening bites to choose from or Pygmalion, where you can dine on a selection of tapas and sit outside and chill in the afternoon air. Both places can also take you from day to night as they are hopping spots for Dublin nightlife.
The Powerscourt Townhouse Centre, 59 South William Street, Dublin 2
____
Check out our Dublin shopping deals.