The Best Fish and Chips in Dublin
BY: Ketty Elisabeth |
26 May 2015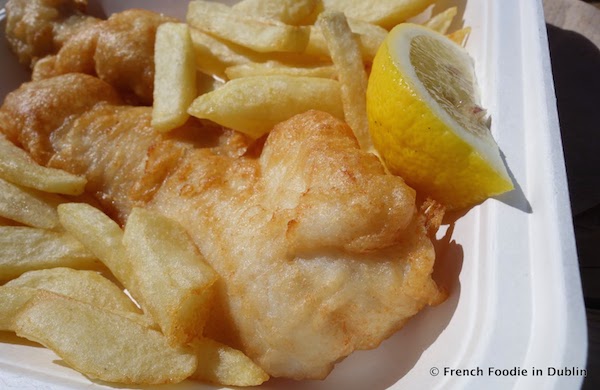 There are many places in Dublin where you can find fish and chips but which ones are worthy of a visit? Here's my list of Dublin's best fish and chips in no particular order.
Fish Shop
Fish Shop is a wooden shack situated at the end of Blackrock Market. Owned by a couple, Fish Shop serves fresh and local seafood. The menu is very limited but includes fabulous fish and chips (€7.50). You can have beer battered haddock or hake, the batter is incredibly light and the fish is fleshy and fresh. It's my favourite fish and chips as it's not too greasy and the portion size is just right. If you're lucky enough to visit on a sunny day you can sit at their picnic tables, BYO is highly recommended.
Fish Shop, Blackrock Market, 19A Main Street, Blackrock, Dublin.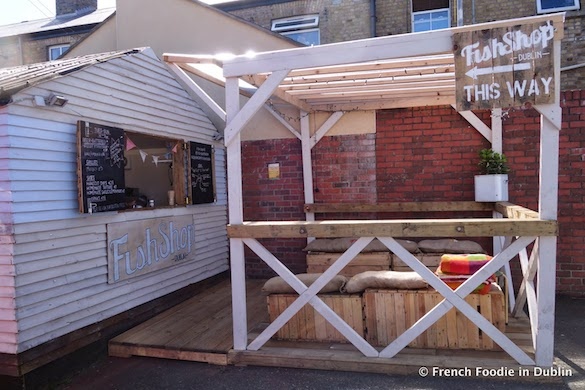 Super Miss Sue
Super Miss Sue on Drury Street is a restaurant and also a take-away place called SMS Cervi. Fish dishes on their menu include a fish finger buttie, scampi and a tasty fish and chips. Chose between cod or haddock and enjoy it sitting on the benches outside the restaurant or bring it to Stephen's Green on a sunny day. Super Miss Sue is definitely a must-visit if you fancy a fish and chips in the most vibrant part of Dublin city centre.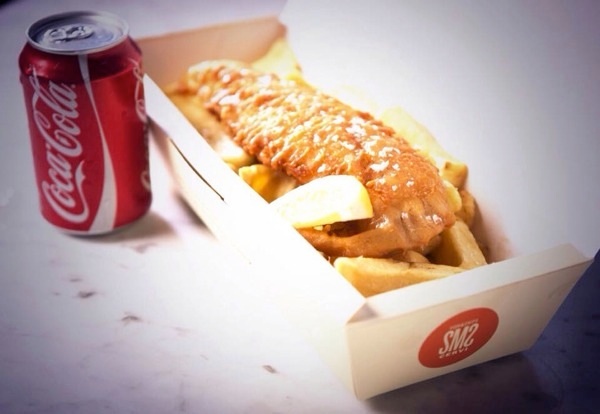 Photo Credit: Super Miss Sue
Super Miss Sue, Units 2-3 Drury Street Cark park, Dublin 2
Beshoff Bros
You will always find a queue of people on a sunny day in Howth, standing outside Beshoff Bros. It seems to be a bit of a tradition for people to patiently wait for their fish and chips and sit on the grass just across from this eatery. Their battered fish is served with fresh chips, a lemon wedge and tartar sauce, just as it should be.
Beshoff Bros, 12 Harbour Road, Howth, Dublin
Leo Burdock
Leo Burdock's is an institution when it comes to eating fish and chips in Dublin, especially the one located in Christchurch. Everybody in Dublin knows about Leo Burdock's fish and chips, which started out back in 1913. Their fish and chips is substantial and one of the best in Dublin. Don't forget to have a look at their pretty impressive wall-of-fame which includes Hollywood celebrities, rock stars, politicians and more.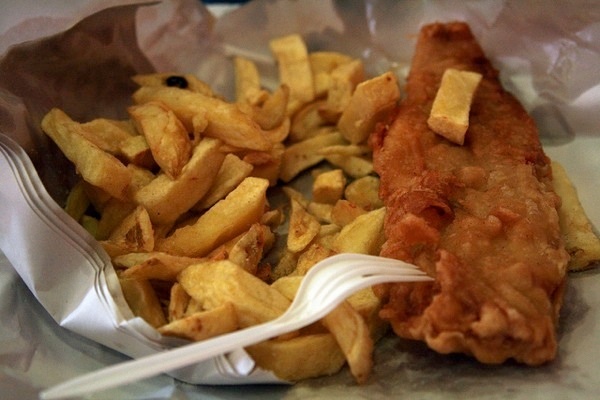 Photo Credit: Livy Hoskins, flickr
Leo Burdock, 2 Werburgh Street, Christchurch, Dublin 8
____
Find more inspiration on where to eat in Dublin.