The Best Wine Bars in Dublin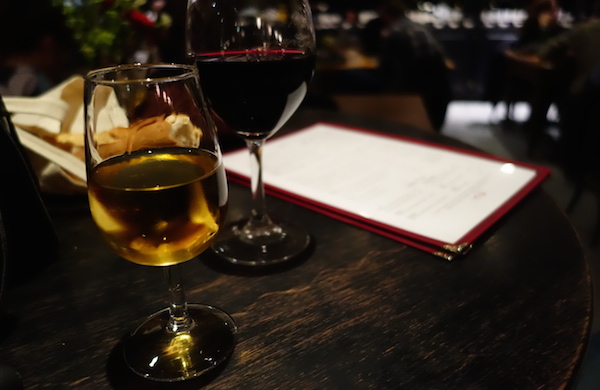 We may not drink as much wine as they do on the continent but we still know how to enjoy a glass of vino in a cosy wine bar at the weekend or straight after work. Here is a selection of the finest and cosiest wine emporiums in Dublin.
The Wine Cellar at Fallon and Byrne
Foodie heaven Fallon and Byrne has it all, a food hall, a restaurant and a wine cellar in the basement. The atmosphere is casual and you can sit at long tables or on the stools. There are vintage film posters on the walls and endless shelves of wine from all over the world available to take away. Visit on Monday and Tuesday to avail of their '€1 corkage fee' and enjoy a bottle (or more) onsite.
The Wine Cellar at Fallon and Byrne, 11-17 Exchequer Street, Dublin 2
Olesya's Wine Bar
Olesya's Wine Bar has been open for years right in the middle of the city. It's a wine bar and bistro that serves food all day. Their wine list is lengthy and the setting is cosy, with a continental Europe feel. If you're hungry the menu features many different platters and nibbles such as their French and Irish cheese platter, their fusion plate or even a tempting Camembert fondue!
Olesya's Wine Bar, 18 Exchequer Street, Dublin 2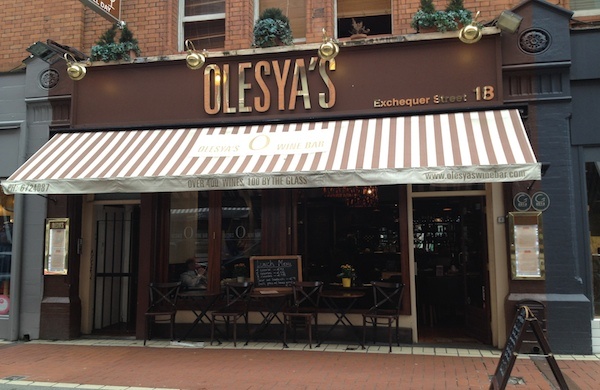 Bagots Hutton
Bagots Hutton is probably the coziest wine bar you'll find in Dublin. Why? Maybe because of it's candle-lit, basement level location with comfy sofas. You might want to treat your date to a glass of wine there and even share a plate of charcuterie with her/him. Visit on Tuesdays to get a free cheese board when you buy a bottle of wine.
Bagots Hutton, 28 South William Street, Dublin 2
Ely
Located in a Georgian building in Ely Place, Ely wine bar is one of Dublin's favorites for a glass of wine. It's classy and intimate and you can order wine by the glass from a list of about 400 wines. The food is also great in Ely, whether you chose from the bar menu or the 'a la carte'.
Ely, 22 Ely Place, Dublin 2
La Ruelle
La Ruelle is a little gem, hidden away just off trendy Dawson Street. This classy little French bar offers a full list of over 80 different wines from all over the world. They also have tapas style food and nibbles ranging from €5.25 to €17.75, for a large selection of Irish and continental cheeses. Try the mini tartiflette (French potato gratin with bacon and cheese) to warm you up on a cold day!
La Ruelle, 3-4 Joshua Lane, Dublin 2
____
Find deals for bars in Dublin.