Top 5 Places to Drink Cocktails in Dublin
BY: Ketty Elisabeth |
16 Sep 2014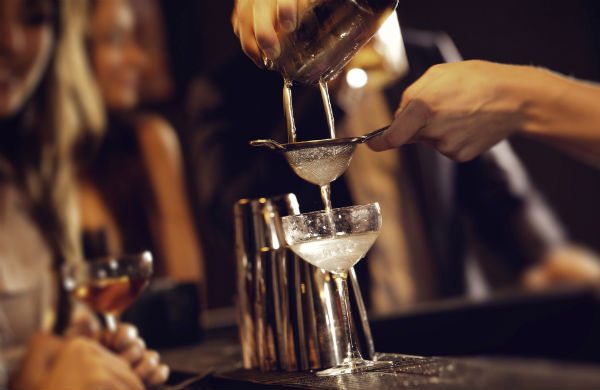 The Dublin cocktail scene has been booming recently with a number of cool bars serving excellent drinks made by some very talented mixologists. Sipping a cocktail is definitely a treat, many places have them on the menu but which are worth a visit? Here's my selection of bars where you'll find the best cocktails Dublin has to offer.
The Exchequer
With a top-notch location in the heart of the creative quarter, the Exchequer is one of the best gastropubs in Ireland and has received many awards for its food and drink. Their cocktail menu, named 'The Ledger of Liquor' is presented in a little black book with a list of very tempting beverages. Long drinks, aperitifs and digestifs - you'll find all the classics plus some of their delicious creations. The atmosphere is buzzing at the weekends and you can get great food for soakage if you wish.
The Exchequer, 3-5 Exchequer Street, Dublin 2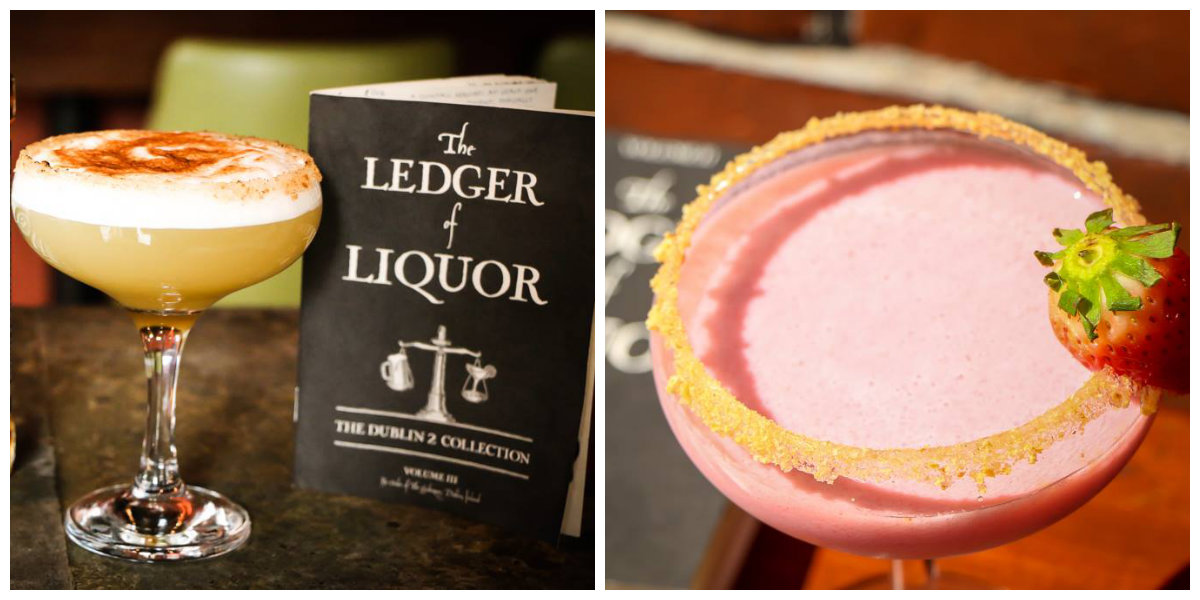 Images courtesy of The Exchequer
Koh
For something more exotic why not head to Koh? Koh is a restaurant offering modern Thai food but it also has a fabulous cocktail lounge. Prices are quite reasonable considering the quality and range at around €9.50. My personal favourite is their chili mango caipiroska, which makes you virtually travel somewhere sunny even if it's raining outside. For the sweet toothed, Koh have a selection of dessert cocktails such as the Toblerone or the lonely Boy. Last but not least if you don't drink alcohol you can also enjoy some of their 'mocktails' like the Koh Samui or the Mango Cooler priced at €4.95.
Koh, 7 Jervis Street, Millenium Walkway, Dublin 1
Image courtesy of Koh
Damson Diner
This New York style diner is the perfect spot for cocktails, especially on a sunny day if you want to do some 'people watching' from their terrace on South William Street. Damson Diner create their own infusions mixing seasonal fruits with spirits (vodka, gin, whiskey…). From martinis to fizzy cocktails, the menu is interesting and prices start from €6. Damson diner is funky and their outdoor area is great to chillax while sipping on a drink!
Damson Diner, 52 South William Street, Dublin 2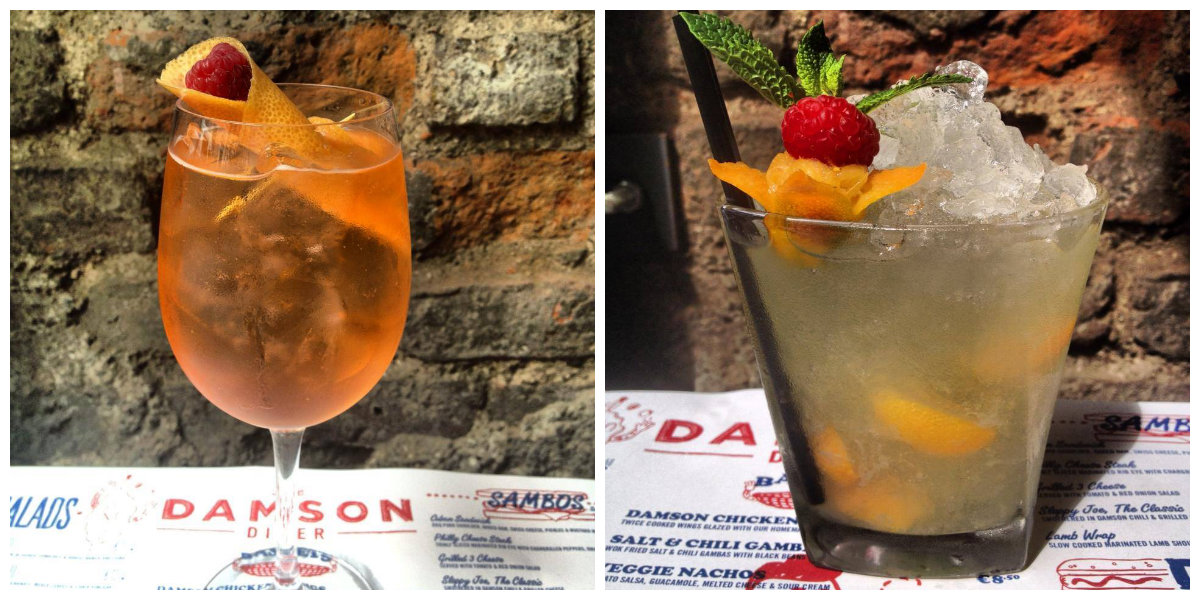 Images courtesy of Damson Diner
The Liquor Rooms
One of the quirkiest cocktail venues in Dublin, The Liqueur Room is a gorgeous spot located in a basement level venue on Wellington Quay. There are many different rooms, it's open late at night and you feel like you have just landed somewhere between a circus and a scene from Alice in Wonderland. The cocktails aren't cheap but they are terrific and the service is excellent. If you're visiting at the weekend, bookings are strongly recommended as the Liquor rooms is a popular spot. It's also worth visiting the Vintage Cocktail Club which belongs to the same group and also makes fantastic cocktails in the heart of Temple Bar.
The Liquor Rooms, 7 Wellington Quay, Dublin 2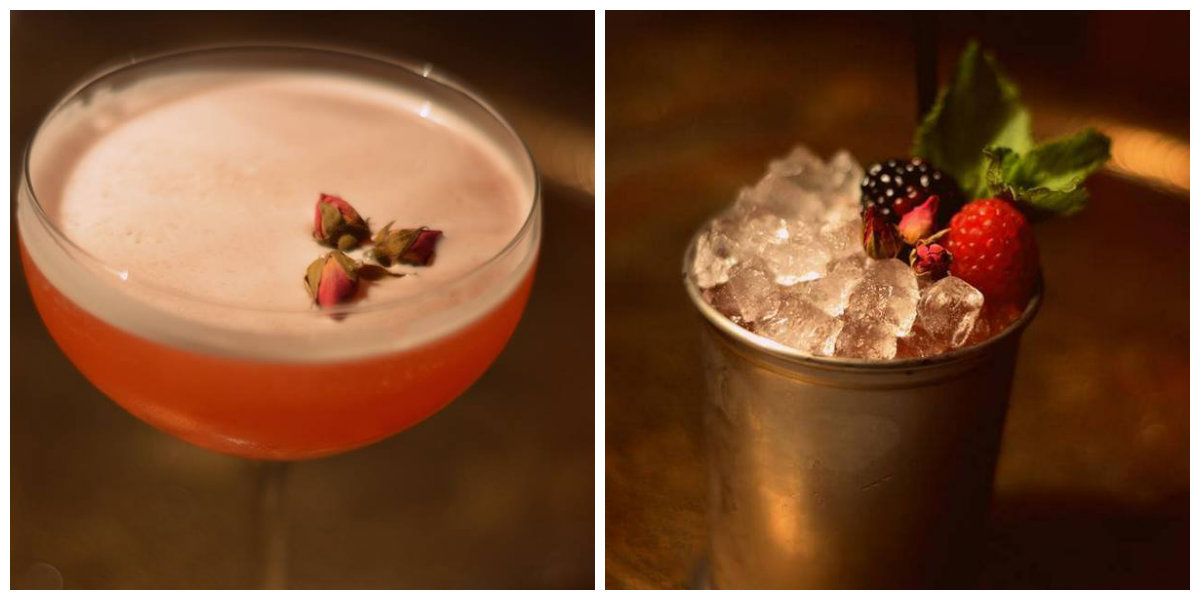 Images courtesy of The Liquor Rooms
The Mint Bar
In the Westin Hotel on Westmoreland Street, the recently renovated Mint Bar is one of the best spots for enjoying cocktails. With excellent service and a cracking cocktail list, this is somewhere to think of if you'd like to treat yourself - prices start at €11.50. The Mint Bar features the classics as well as their own innovative creations. If jazz is up your alley, check out the schedule of their jazz nights on their website. Cocktails and jazz music sounds like a match in heaven, doesn't it?
The Mint Bar, The Westin Dublin, College Green, Westmoreland Street, Dublin 2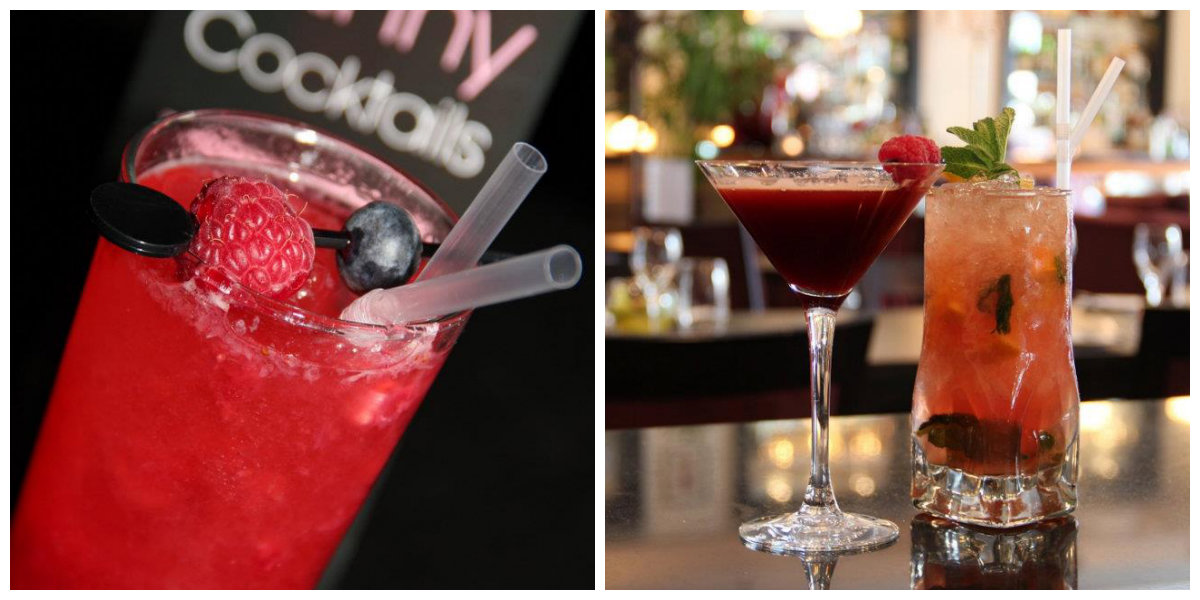 Images courtesy of The Mint Bar
Related Articles
4 Dublin Pubs for Live Music Lovers
Drinking in the Best View in Dublin
5 Best Bars in Dublin for Your Birthday Bash
____
Browse deals for cocktails bars in Dublin.