Veggie Burger Recipe: Aubergine and Halloumi Burger
BY: Nick Andrews |
20 Apr 2020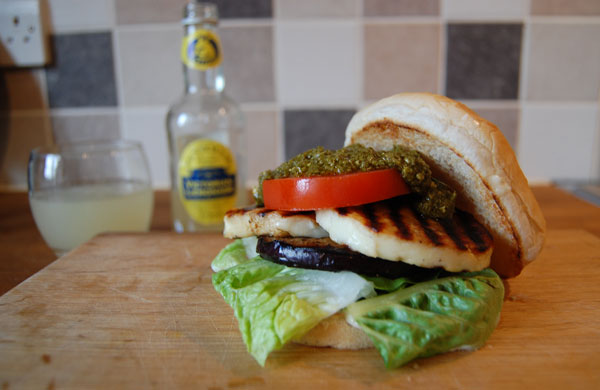 With all the excesses over Christmas, something has to give, and so for this month I've undertaken to last the whole month with any meat (or alcohol, but that's another story). With this in mind, and given that I am MASSIVELY craving burgers, I've decided to test out a recipe that can sate (to some extent) my meat cravings and give you something that you can serve up for a veggie treat, or to pacify any vegetarians you may be dining with while you take down a bacon cheeseburger.
This recipe makes 4 burgers.
Ingredients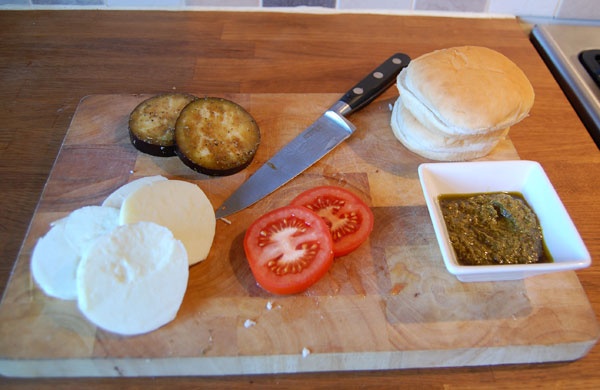 4 x soft white buns
1 x large aubergine
2 x vine ripened or organic beef tomatoes
1x block halloumi (250g-350g)
Green basil pesto
Oregano
Balsamic vinegar
Olive oil
Cos lettuce
Mayonnaise
Preparation: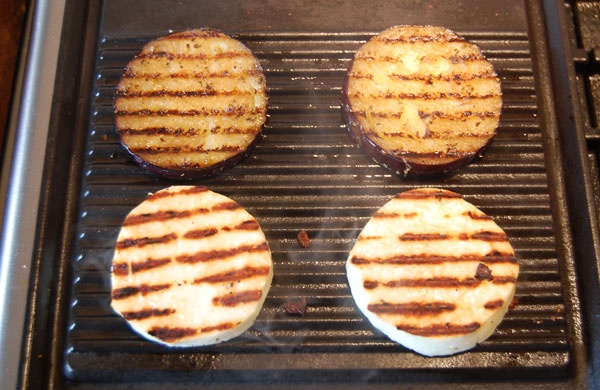 Add your olive oil, a splash of balsamic vinegar, oregano, salt and pepper to a bowl and whisk together.
Slice your aubergine into ½ inch circle and toss them into the bowl with the balsamic olive oil, making sure they are well coated with the oil.
Slice the halloumi into ½ inch sections and then cut to a circle using a cookie cutter, or cut around a mug.
Heat a griddle or grill pan to medium high heat and then add your aubergine slices. You can cook these for 4-6 mins on each side – once on the grill, don't move them until you're ready to flip.
Add the halloumi slices to the griddle for around 2 minutes on each side – this will give you golden lines and soft, juicy halloumi.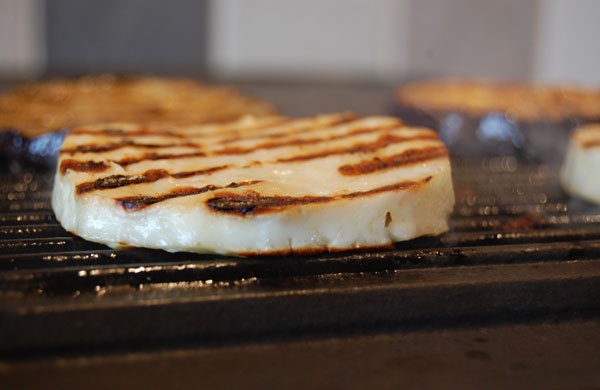 While the aubergine and halloumi are cooking – toast the inside of you buns and add mayonnaise and Cos lettuce (cut this into chunks and layer it so it overlaps the edges of the bun).
Once your aubergine and halloumi are cooked – take them off the grill and add them to your burger bun on top of the lettuce. Top with a slice of tomato and a good dollop of pesto and hey presto, you're ready to eat.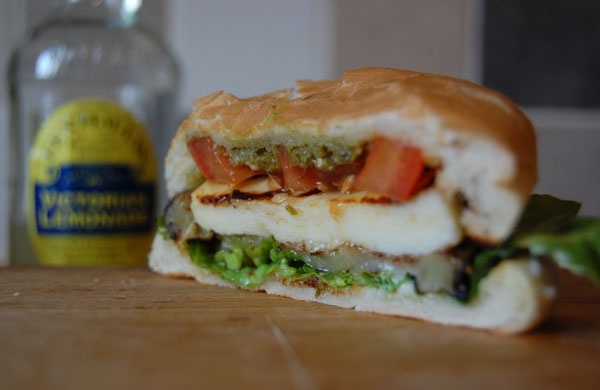 These burgers have a great depth of earthy flavour from the balsamic and herb tossed aubergine, and the salty halloumi delivers a firm, satisfying bite to the ensemble. For a perfect non-alcoholic accompaniment, drink a Fentiman's Victorian Lemonade.
Read More