When it Comes to Craft Beer Dublin Has it Sussed
BY: Edwina Elizabeth |
28 Oct 2014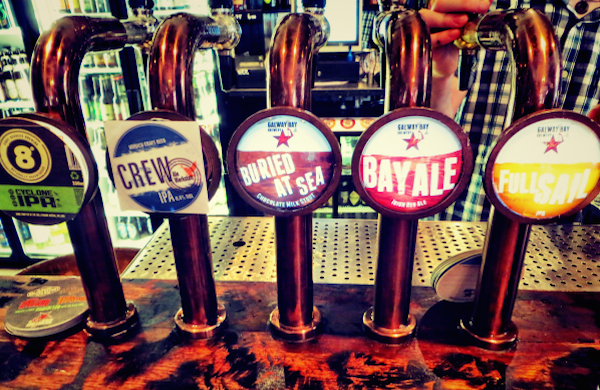 When it comes to craft beer Dublin has taken the world by storm with micro-breweries popping up left, right and centre. The craft beer scene is no longer just a fad - it has evolved in to a hobby and is weaving it's way in to the fabric of our culture. Here's a brief guide to the best bars in Dublin for craft beer.
The Porterhouse
The Porterhouse in Dublin is the granddaddy of craft beer bars. It opened its doors in 1996 and has since spread its wings to Nassau Street, Dublin 2 and Cross Gunn Bridge in Glasnevin, Dublin 11, which pretty much covers Dublin. Not content with craft beer domination and revolution in Dublin, they can be found in Wicklow, Cork and across the seas in London and New York. With tasteful interiors, delicious food and award winning brews on their side, The Porterhouse grows from strength to strength. This pioneering craft beer pub has lived to see its success, a fate not experienced by most artists or craft masters.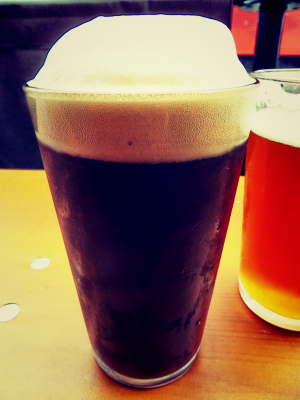 J W Sweetman
Formally Messrs Maguire, JW Sweetman is actually named after the Sweetman Brewery that existed in Dublin back in the 19th Century. Skip through to the 21st Century and JW Sweetman does its namesake proud as it brews a fine selection of craft beer, stouts and ales in its own micro-brewery. These can all be found on tap and it isn't uncommon for them to invite everyone 'round to try their latest barrel from time to time. Alongside their own brews, you can expect to find a selection of world craft beers and the usual international suspects. Spread over three floors with lots of nooks, crannies, open fires and windows that open out onto O'Connell Bridge, this pub has a firm finger on the craft beer pulse.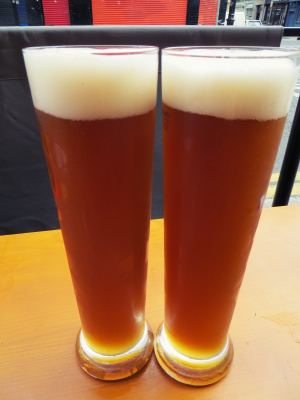 L Mulligan Grocer
L Mulligan Grocer don't actually brew their own beer per se but what they do do is collaborate with Brown Paper Bag Project to brew beers, ales and stouts to both compliment the delicious food they serve and stand alongside the healthy selection of craft beers they sell. The beers, stouts and ales they sell are craft in origin. They also serve great whiskeys, gins and wines. L Mulligan Grocer can be found in Stoneybatter, Dublin 7 and is run by an enthusiastic food loving, dish concocting, beer making, and wine loving couple.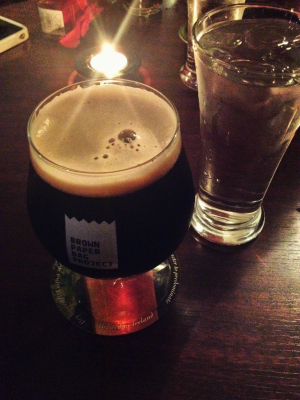 The 5 Sisters
There are five Dublin bars owned by the Galway Bay Brewery Company worth mentioning. When these guys open a bar they know how to do it right. Their clientele range from 'hipsters' and 'rockers' to the most recently added 'suits' and they have both the north and south side of the River Liffey covered.
1. The Black Sheep - serves great food, has a selection of board games and can be found on Capel Street, Dublin 1.
2. The Brew Dock - Not too far away and also on the north side of the city, you will find The Brew Dock on Amiens Street, Dublin 1, which you would recognise as a sister as it has the same layout, games and also serves food.
3. Against the Grain - Across the River Liffey and on Wexford Street, Dublin 2 you will find Against the Grain, an older more eccentric sister who likes live music, serves food and is packed most weekends both inside and outside at the benches out front on the pavement.
4. Alfie Byrnes - Looking for somewhere a little more refined and you can head into the Conrad Hilton on Earlsfort Terrace, Dublin 2. Inside you'll find Alfie Byrnes and people most likely not wearing yesterdays beard. A perk to this place is the pool table but more importantly the terrace, which is perfect for summer evening drinks.
5. The Dark Horse - The fifth and last sister in the family is The Dark Horse, she lives a little further away in Blackrock but offers the same craft beer, stout and ale selection, but also has a pool table to occupy its patrons' time while they discuss the artisan beers they sip on or chug.
Whether you're a beer, ale or stout lover or not, there is no escaping this craft beer revolution.
____
Find a deal for a Dublin bar.