Where to Buy Christmas Food in Dublin
BY: Ketty Elisabeth |
15 Dec 2014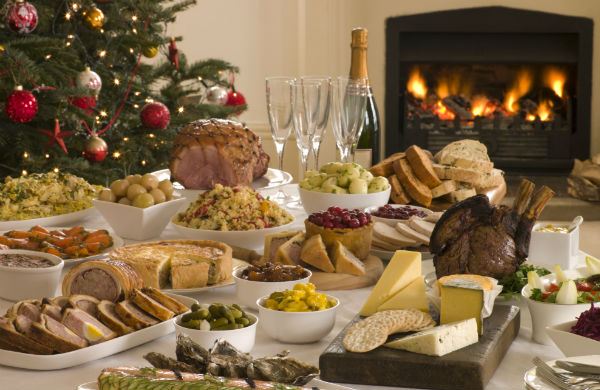 Christmas is a time of the year to indulge, it's a time of year when you have a perfect excuse for eating too much so go on, please yourself. Wondering where to buy Christmas food in Dublin? Here's a list of places where you can get delicious festive food to indulge during the Christmas season or to serve at your Christmas dinner.
James Whelan Butchers at Avoca Monkstown
In Dublin you'll find James Whelan in the wonderful Avoca Food Market in Monkstown. They have a beautiful butcher shop where you can get your quality Irish meat. If Monkstown isn't very convenient for you to get to, have a browse of their online shop from which you can order your turkey, ham, spiced beef or even Christmas hampers for the big family dinner.
James Whelans at Avoca Monkstown, The Crescent, Monkstown, co. Dublin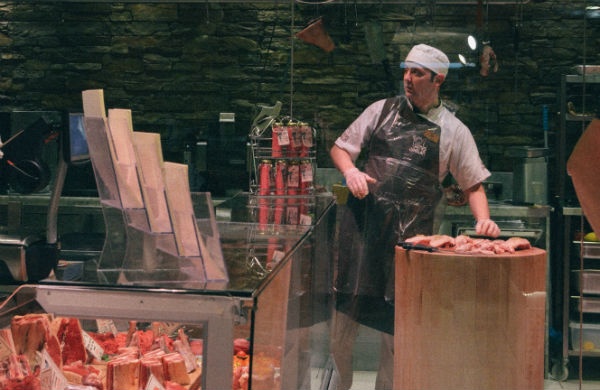 Sheridans Cheesemongers
Sheridans is without a doubt the best place to find cheese in Dublin, especially if you're looking to serve a great Irish farmhouse cheese board to your guests around Christmas time. Ask for some advice from the lovely cheesemongers and the'll sort you out in no time. It's not only about cheese though, you'll find crackers, chutneys and even wines to go with it. The shop gets extremely busy in December so you'd better plan your visit early, or you can always use their online shop [http://www.sheridanscheesemongers.com/shopfront/%5D].
Sheridans Cheesemongers, South Anne Street, Dublin 2
Kish Fish
How about making smoked salmon canapés or serving some seafood or shellfish as a starter for Christmas? Visit Kish Fish in Smithfield or Coolock if you need some fresh Irish fish for your Christmas dinner parties.
Kish Fish, several locations
Fallon and Byrne
If you aren't on a tight budget Fallon and Byrne on Exchequer Street surely has everything you'll need for a perfect Christmas dinner. With a fantastic cheese counter, many Christmas bake treats, a large selection of wines and one of the best butcher sections in the city centre, you'll be sorted.
Fallon and Byrne, 11-17 Exchequer Street, Dublin 2
Donnybrook Fair
Like Fallon and Byrne, Donnybrook Fair is a foodie heaven and very convenient if you can't make it to the busy city centre. They have all you need, from wines to chocolates, from cheese to sweet treats. They also have an online shop with plenty of great hampers and a 'Christmas in a Box' hamper which is basically a pre-prepared five course Christmas dinner for six people.
Donnybrookfair, 89 Morehampton, Road, Donnybrook Fair, Dublin 4
Celtic Whiskey Shop
It's not Christmas without a tipple or two, now is it? Whether you want some Irish whiskey, Irish craft beer or wine from the continent, Celtic Whiskey is worth a visit. It's mainly a whiskey shop but they have a vast selection of pretty much any alcohol you'll need to celebrate Christmas.
Celtic Whiskey Shop, 27-28 Dawson Street, Dublin 2