Where to go for a Romantic Meal in Dublin
BY: Ketty Elisabeth |
1 Sep 2014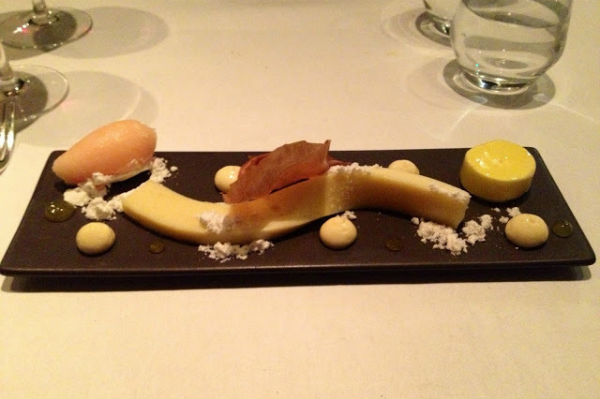 When love is in the air and all you want is a romantic meal with your other half, you're spoilt for choice in Dublin. From French food to tapas, exotic dishes to fine dining, here are some suggestions when all you need is love and some tasty fare.
La Maison
An elegant French restaurant nestled in the trendiest area of Dublin's city centre, La Maison will make you feel like you're in Paris with the vintage French posters and a beautiful heated outdoor seating area. For a romantic experience, share their signature dish - 'la côte de Boeuf' (Rib of Irish beef) for two people, served with chunky chips and green salad. The ultimate romantic dessert in La Maison is the 'tarte tartin' (caramelised apple tart), which is also made to share between two people... how romantic. Oh la la!
La Maison, 15 Castle Market, Dublin 2.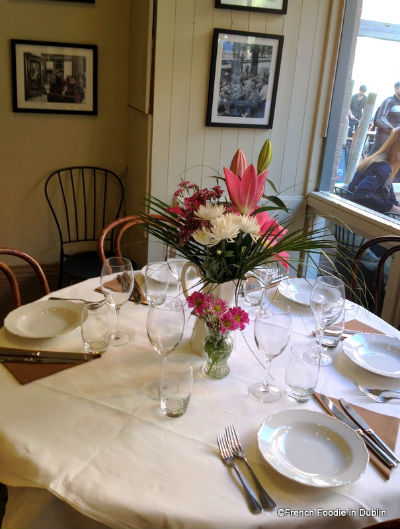 The Port House
The Port House serves excellent tapas in the heart of the city. The candle-lit setting creates an intimate ambiance that couples will surely appreciate while nibbling on a variety of Basque pintxos and tapas. Prices are reasonable so it's easy to gorge on many of the delights available, such as the succulent garlic and lemon chicken skewers, the exquisite patatas bravas or the traditional seafood paella.
The Port House, 64 South William Street, Dublin 2.
Chameleon Restaurant
This atmospheric Indonesian restaurant is one of my favourite places for a romantic dinner. Make sure to ask for a table upstairs in their 'Bali room', adorned with Balinese decorations, where guests sit comfortably around low tables. The chameleon specialises in rijst-tafel (rice-table), where staff light hot plates on your table and several small dishes are brought to you at the same time. The food bursts with colours and flavours and the staff are very welcoming and attentive.
Chameleon Restaurant, 1 Lower Fownes Street, Dublin 2.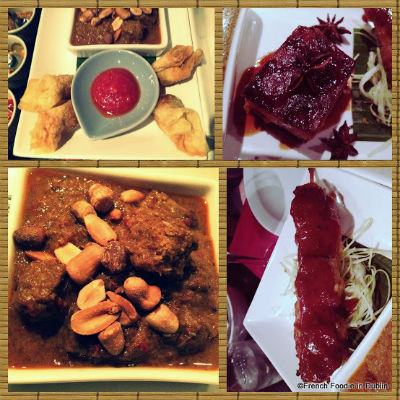 Trocadero
Trocadero has been a Dublin institution for many years and this theatre restaurant is a must-visit for all romantic souls. The ideal stop before heading to a play, the red velvet banquettes and art deco touches make it an idyllic location for dinner. The pre-theatre menu features local produce such as Tullyard roast chicken breast or Duncannon monkfish.
Trocadero, 3-4 St. Andrew Street, Dublin 2.
Chapter One
Chapter One is a place to keep for very special occasions, perfect for anniversaries or as a birthday present. One of Ireland's favourite Michelin-starred restaurants for fine dining, Chapter One is found on the Northside of Dublin city centre. The service is excellent without being obtrusive and the food is brilliantly executed. If their tasting menu is out of your budget you can always opt for their €40 pre-theatre menu.
Chapter One, 19 Parnell Square, Dublin 1.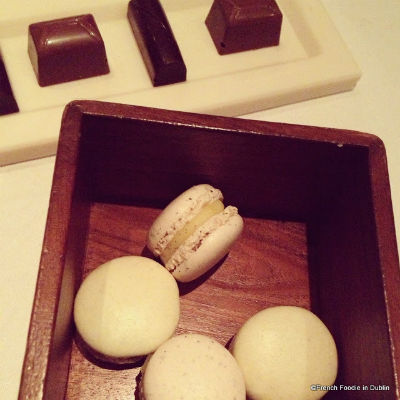 Related Articles
5 Early Birds You Need to Try in Dublin
5 Great Spots for Brunch in Dublin
Where to Get a Good Honest Feed - The Best Pub Grub in Dublin
What are your favourite romantic restaurants in Dublin? Tweet us @GrouponGuide_IE #grouponguide
____
Find a deal for a romantic restaurant in Dublin.