The Deal
Enjoy a round of golf on this par-72, 6104-yard course with a group of two or four players. Customers can tee off from dawn, seven days a week. The parkland course is lined with an abundance of trees to catch-out wayward drives, and a beautiful rural backdrop makes for an enjoyable walk between strokes. Those looking to avoid the walk can opt to include some hot wheels in the form of a golf buggy, and are advised to book in advance for a better chance of availability. 
Choose from 4 Options
€22 for Round of golf for two (45% off)
€29 for Round of golf for two with buggy (59% off)
€39 for Round of golf for four (51% off)
€59 for Round of golf for four with buggy (58% off)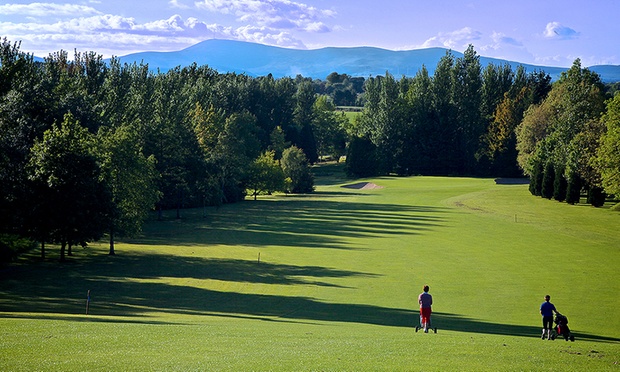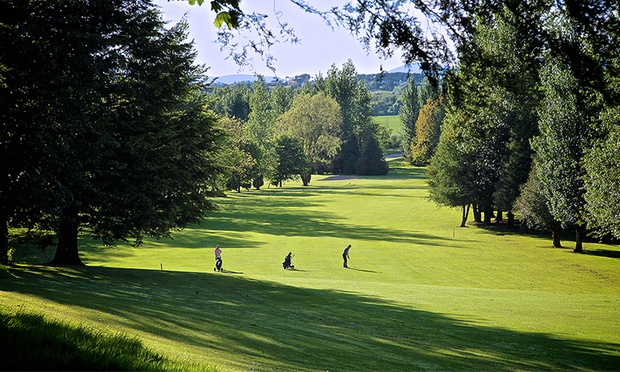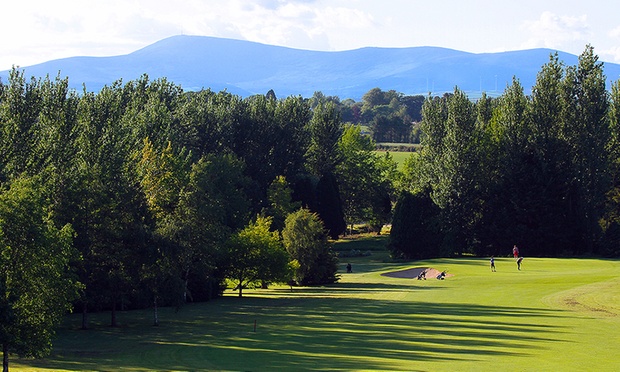 The Merchant
Maintaining good old countryside values, Enniscorthy Golf Club extends a warm welcome to players from all over the country. Visitors will be impressed by the healthy green foliage bordering the fairways and the majestic mountains in the background. The sunny south east course covers has seen a lot of action over the past century, and today a huge effort is put into making the venue eco friendly through the use of organic fertilisers, and more efficient use of water for irrigation.
Reviews
Yet to be widely reviewed, Enniscorthy is developing a strong social media following with over 850 likes on Facebook and more than 1,000 Twitter followers.
Details verified 16 February 2015.
Learn more about Groupon's Merchant Reviews Policy
Customer Reviews
Pro shop staff very helpful Lovely course well groomed will look forward to playing it ag
Course was in superb condition, lovely lunch in the clubhouse after. An enjoyable day
Sean W.
·
4 November 2016
1

Enniscorthy Golf Club


Knockmarshall

Enniscorthy

Co. Wexford, Wexford

Get Directions