In a Nutshell
The high-spec device features a 4" Retina touchscreen, 32GB storage and A6 chip for speedy access to apps, Internet and phone applications
Product Details

Today's Groupon offers a reconditioned Apple iPhone 5 with 32GB in white or black and 12-month warranty for €299.99 distributed by Hot Bargain Phones:
The Specifics
Refurbished unlocked iPhone 5 with iOS 7 operating system
Slim and light design
4" retina display with 1136x640 resolution at 326ppi
A6 processor
8-megapixel isight camera with LED flash
Refurbished condition means phone will be in full working order but will have a few scratches on the front, back and on the metal surrounds, and might have few small dents due to the outer soft body
Tested batteries (standard battery life 9 to 12 hours with moderate usage)
One-year 'Parts and Labour' warranty; accidental damage is not included
Warranty starts for 1 year from the day the phone is received
Includes generic charging cable, SIM opening tool and a screen protector
Comes with generic box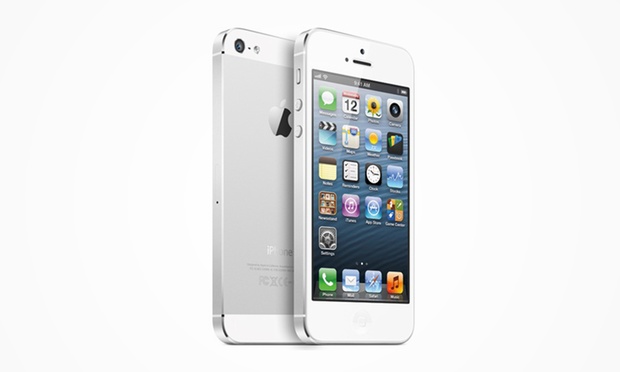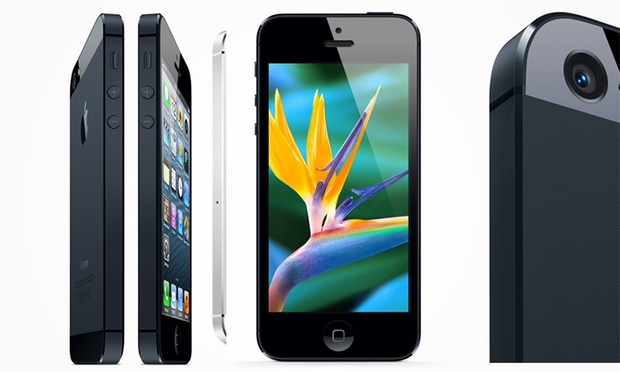 Fine Print
Delivery: Free. Allow 7 working days.
Your order: At purchase you will be prompted to enter a delivery address; once entered your order will be placed automatically via Direct Checkout. Delivery address cannot be amended after order is placed. Orders made from mobile app will be dispatched to billing address.
Using your Groupon: Your order will be placed automatically via Direct Checkout.

Further information: By purchasing a Groupon, you are purchasing a voucher for the underlying products or services described above. Orders fulfilled by Hotbargainphones. For queries contact sales@hotbargainphones.com.

For more on Direct Checkout, pricing and delivery, see the FAQ.

See here for merchant's returns information.